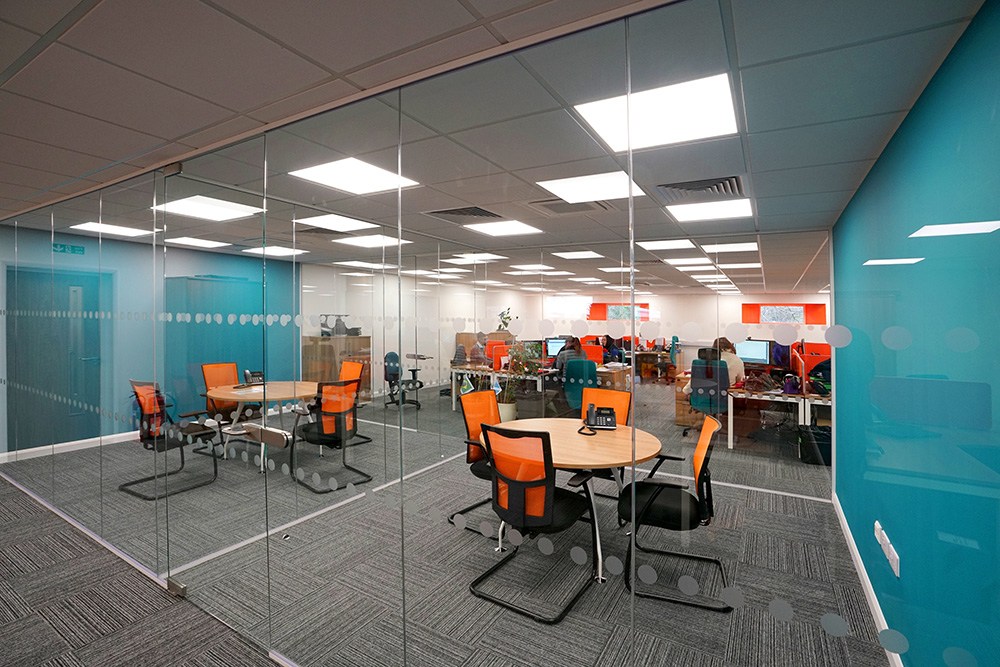 Out with the old and in with the new is a common idiom, frequently cited at the start of a new year. For the team at Hallmarq, "in with the new" has been taken quite literally as they find themselves working from a much-awaited new office space, after ten years of sharing the factory floor with their Manufacturing Team.
Originally occupying one ground floor unit of their Head Office in Guildford, business expanded to fill the neighbouring space about two years ago, and Unit 6 became the new manufacturing area. Much of the original Unit 5 space was given over to offices but continued growth saw the Marketing Team pushed into a tiny corner alongside the factory test bench and R&D and Support fighting for space. Vacate your desk at your peril seemed to be the advice and, for those staff whose job entails extensive travel, returning to find someone else sitting where you thought you once did, has not been unusual!
Endless drawings were submitted to the local Planning Authorities, budgets were revised and re-revised and approval sought from the Landlords. After almost a year in the making, the go ahead was given to start building works in August 2018 which saw a mezzanine floor installed above the entire factory space across both units, so linking them together. Business continued undeterred with staff sitting amongst piles of packing boxes, and in temporary space, prior to the big unveil just two weeks before Christmas. We are delighted to have a new staff kitchen and common area, and enough meeting rooms to accommodate either one-to-ones or a whole team brain-storm. What feels like acres of bright, clean floor space, with enough desks for all, is the end result and Manufacturing finally have their factory back. There's room for expansion too and, with the plans that Hallmarq has for 2019 and beyond it looks as if any spare desks will soon be occupied.