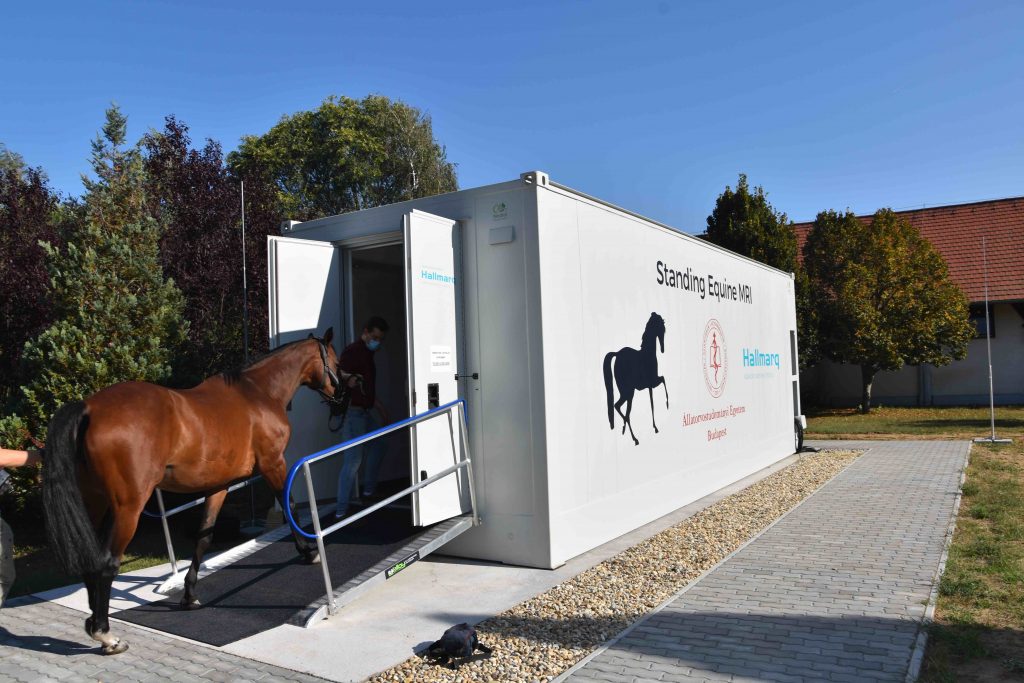 A First for Horses in Hungary
Hallmarq is proud to have delivered and installed the very first standing equine MRI system in Eastern Europe at the University of Budapest's prestigious Department of Veterinary Medicine.
This is the second install that Hallmarq has safely completed in Europe during the COVID pandemic and made easier by the enthusiasm and expertise of the University's own team, who worked alongside us to ensure the process ran as smoothly as possible.
While we've always enjoyed the partnerships that each new site brings, this install was unique in that it included the help and advice of the Hungarian Ambassador in London and his British counterpart in Budapest! It's not often we are offered such high powered assistance, but it helped to ensure that we complied with all COVID health and safety requirements in both countries, and with the logistics of getting our highly specialized install and training teams to site at a time when travel has been severely restricted.
Specialist System and Staff
Dr Annamária Nagy, European Specialist in Veterinary Sports Medicine and Rehabilitation, and head of the specialist unit, has returned to her home country after 17 years in the UK with The Animal Health Trust, where she studied and worked alongside Dr Sue Dyson. Dr Nagy says:
'The arrival of the Hallmarq Standing MRI has revolutionized our abilities to diagnose lameness in Hungary. Since its installation less than two months ago, we have already had a number of cases with chronic lameness that had been treated and managed unsuccessfully and for whom we have now been able to provide an accurate diagnosis, prognosis and targeted treatment.'
The ceremonial opening of the new unit was conducted by the Rector of the University, Dr Péter Sótonyi on October 7th and was attended by amongst others Ministerial Commissioner Dr Gyula Budai, members of the board of trustees of the Marek József Foundation, and representatives of the various Hungarian national equestrian sports and horse breeding bodies. Dr Sótonyi is pictured here with Professor Dr Gábor Bodó, Head of the Equine Department at the University.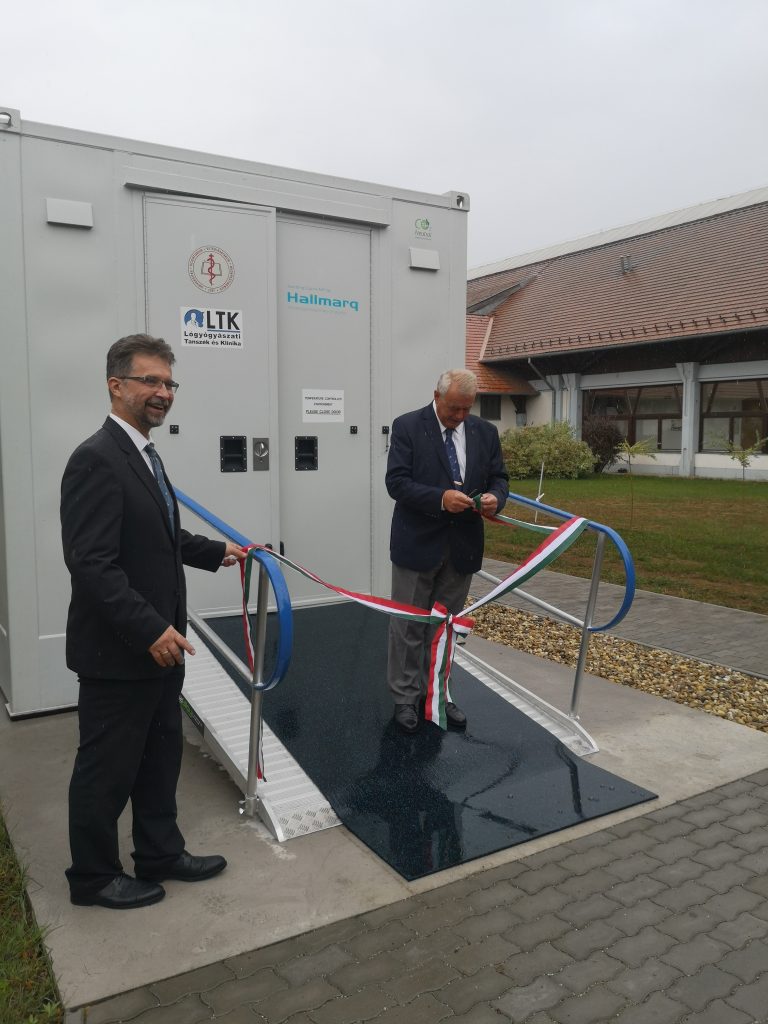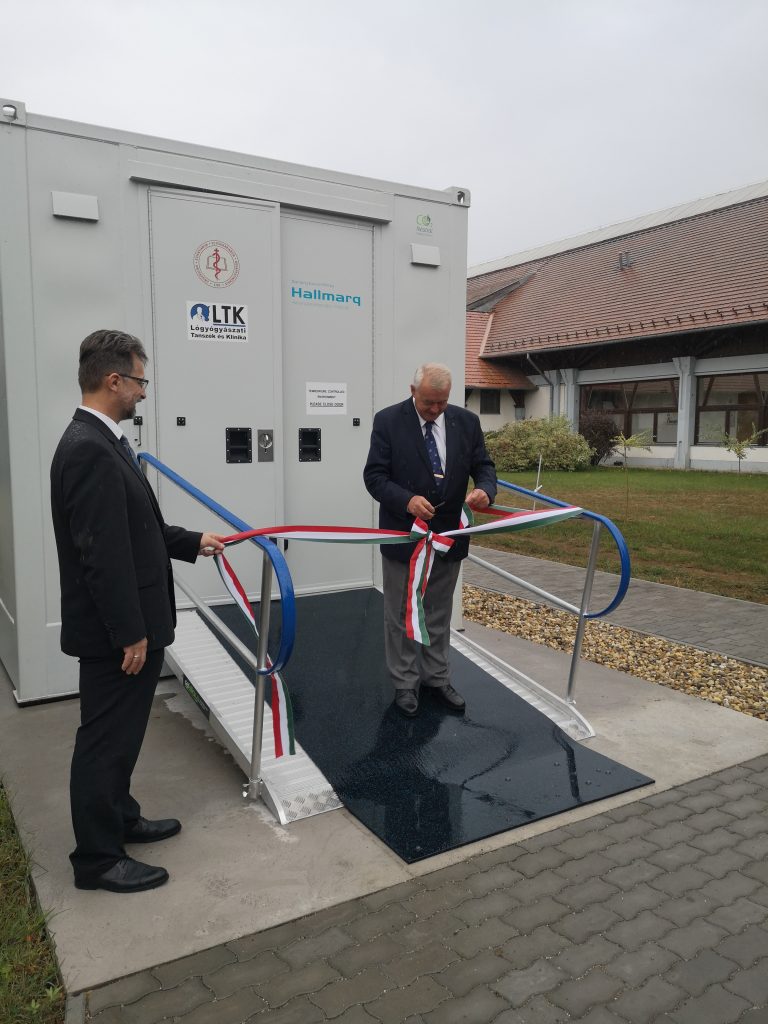 Best for Referring Vets
The combination of this unique imaging modality, along with Dr Nagy's expertise, is already having an impact on both referring vets and horse owners locally. Dr János Kis, Sportlógyógyász Kft, referring veterinarian of one of the first horses to benefit from the new service said:
'It is great to have MRI examination possibility in our country. Now we as referring veterinarians don't have to send our clients abroad, we have quicker appointments, which is much easier for the owners, transportation of the horses is also easier. With Dr Annamaria Nagy we have the results of the examinations sooner.'
Benefiting the Horse and Owner
In addition, Dr Zoltán Bakos, owner of the very first horse to be scanned using the new system, clearly sees the benefits, to both horse and owner, of an early and accurate diagnosis:
'My warmblood mare started to show a forelimb lameness a year ago. Our vet examined her multiple times, but could not diagnose the problem accurately, he could only narrow down the origin of the pain being within the hoof capsule. Fortunately, a new MRI unit was installed in the equine hospital of the vet school in Hungary, and my horse was referred there for a scan. Finally, the exact cause of the lameness was found in two hours, so the year long struggle ended. I wish we had this opportunity earlier.'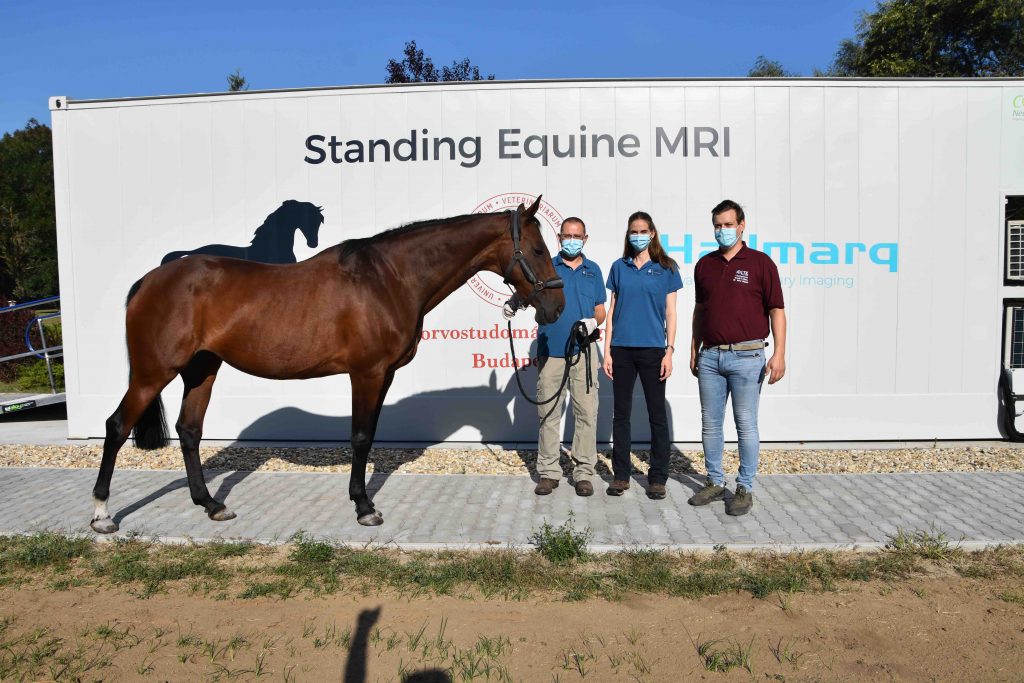 An Accurate Diagnosis
Hallmarq now provides access to safe standing MRI in 24 countries around the world, with more sites coming soon. Diagnostic in over 90% of lameness cases, over 250,000 scans have been performed in Hallmarq's advanced imaging systems, with the benefit of an early and accurate diagnosis that MRI makes possible and without the risk, to the horse, of general anesthesia,
Learn more about our Standing Equine MRI by following the link below.