No, that's not a spelling mistake but the name of this year's hugely successful, and first ever, virtual Chamonix; Hallmarq's 13th annual Equine Clinical User Meeting. Brought to you as part of Q-Care, our world-class support program, this meeting provides an invaluable bi-directional exchange of clinical experience and product development insights.
Normally held on location in Chamonix, France, this year our meeting was delivered virtually and in 'mini' format. As COVID-19 required us all to stay at home, Hallmarq's Marketing Team delivered a jam-packed meeting to bring our customers together, despite the absence of ski and snow.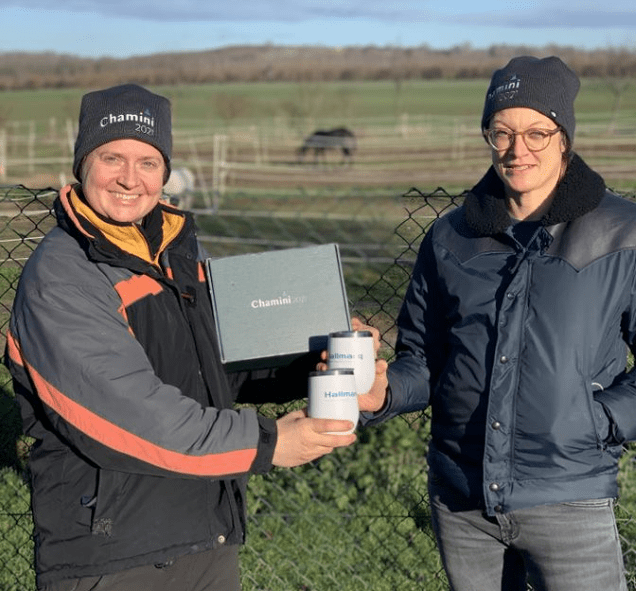 Back-to-Back Learning
For two days, attendees from 21 countries across the world logged in to hear guest speakers and Hallmarq staff share invaluable insights into the latest MRI and CT technology surrounding lameness diagnosis. Jos Belgrave, Hallmarq CEO (and avid skier), warmly welcomed everyone to the event before introducing our first guest speaker, Bruce Bladon from Donnington Grove Equine Vets, UK.
Fully equipped with ski hat and jacket, Bruce kicked off proceedings to deliver his 2020 MRI and CT literature review highlighting key findings from recent research papers proving clinical excellence using advanced imaging. To end the session, this year's Research Paper Award was presented to Sarah Taylor from The Royal (Dick) Veterinary Equine Hospital, Edinburgh, UK, who accepted the accolade on behalf of herself and colleagues who collaborated on the publication entitled: 'Identification of Naturally Occurring Cartilage Damage in the Equine Distal Interphalangeal Joint using Low-Field Magnetic Resonance Imaging and Magnetic Resonance Arthrography.' Online Q & A was moderated by Hallmarq Equine Sales Manager for North America, Dawn Byars
Hallmarq's CTO, Steve Roberts, presented his much-anticipated regular physics slot with a perfectly pitched talk entitled "Still Spinning" – a detailed review of Hallmarq's latest MRI clinical software release, including relevant aspects of MRI physics and a look at upcoming development projects. The polling and Q&A sessions that followed were ably moderated by our CMO, Lynn Bender, inviting feedback from the audience.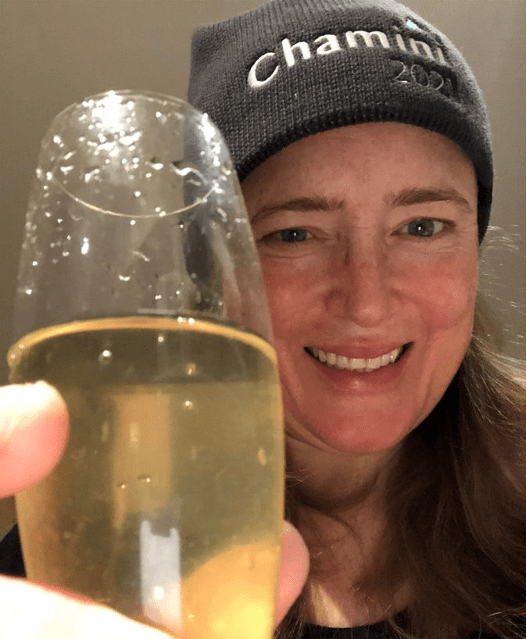 Ask the Experts!
Introduced by our Sales Director Annie Makin, day two included a panel of industry experts reading images and reviewing case studies for our well known Standing Equine MRI. These interactive discussions, facilitated by Rick Mitchell of Fairfield Equine, USA, not only provided CPD, but the opportunity for the minute dissection of actual lameness cases on a peer-to-peer basis. Moderator Holly Johnson, Hallmarq's UK Equine Account Manager, then facilitated a Q&A session to conclude.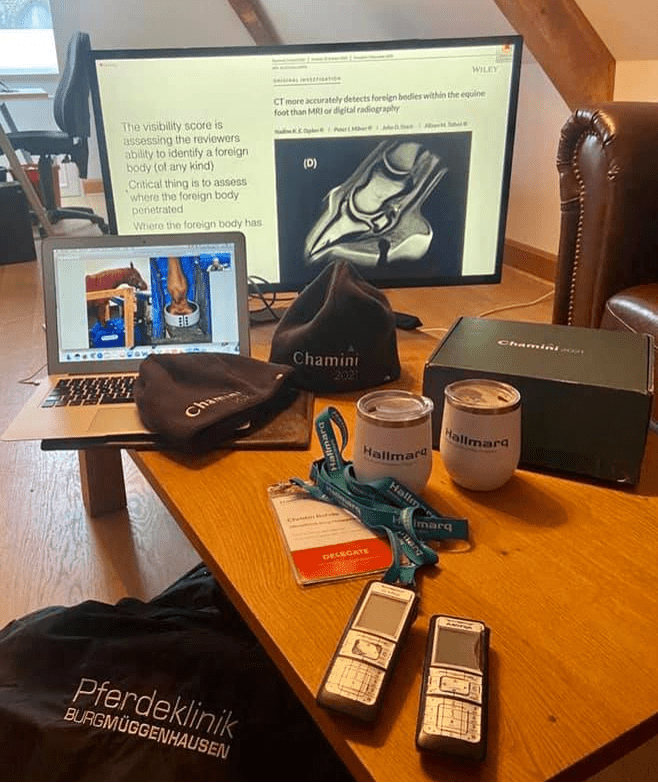 Introducing NEW Standing Equine Leg CT
Last, but not least, co-founder and Director Nick Bolas presented details of our NEW Standing Equine Leg CT; the latest addition to Hallmarq's advanced imaging portfolio. The product was officially launched at the end of 2020 as part of our virtual booth at the American Association of Equine Practitioners meeting, after successful imaging of live horses in several clinics.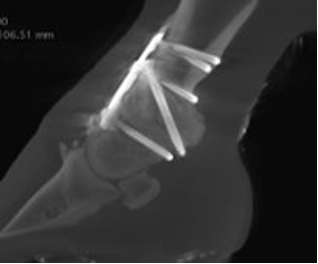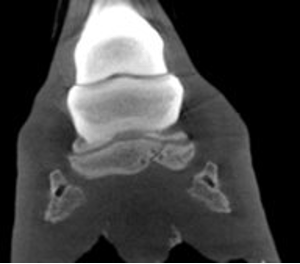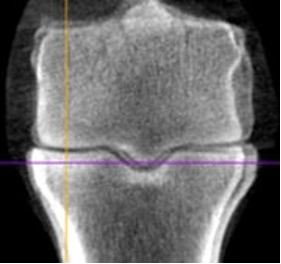 With our exclusive focus on standing imaging, we've invested over 20 years of experience into creating an additional tool for equine veterinarians to fully evaluate and diagnose lameness fracture and disease in the equine distal limb.
Customers from our three beta sites, who have worked in collaboration with us to refine and develop this exciting new diagnostic modality, gave their thoughts around the use of CT in the standing sedated patient. Elisabetta Giorio from Donnington Grove Equine Vets, UK, Luis Rubio Martinez from Sussex Equine Hospital, UK, and Alison Fairburn from Bell Equine Veterinary Clinic, UK, (who did a sterling job standing in at the last minute for Tim Mair), discussed the value of Standing Equine Leg CT as a complimentary or 'partner' system to our Standing Equine MRI.
A vote of thanks!
A huge thank you must go to all our guest speakers for their participation and enthusiasm and in taking the time to prepare and present:
Bruce Bladon, BVM&S, CertEP DESTS DipECVS FRCVS – Donnington Grove Equine Vets, UK.
Alison Fairburn, BVSc DipECVDI-LAMRCVS – Bell Equine Veterinary Clinic, UK.
Elisabetta Giorio, CertAVP MRCVS – Donnington Grove Equine Vets, UK.
Lucy Meehan, BVSc MSc CertAVP (VDI) DipECVDI MRCVS – VetCT, UK.
Rick Mitchell, DVM, MRCVS, Dipl. ACVSMR – Fairfield Equine, USA.
Sarah Puchalski, DVM DACVR – Puchalski Equine Diagnostic Imaging, USA.
Luis Rubio Martinez, DVM DVSc PhD DACVS DECVS DACVSMR MRCVS – Sussex Equine Hospital, UK.
Kurt Selberg, MS DVM MS DACVR (partner) – Inside Information Radiology, USA.
Ceri Sherlock, BVetMed (Hons) MS MVetMed DipACVS-LA DipECVDI-LA DECVS MRVCS – Bell Equine Clinic, UK.
Sarah Taylor, BVM&S MSc PhD Cert ES(Orth) DipECVS DipECVSMR MRCVS – The Royal (Dick) School of Veterinary Studies, University of Edinburgh, UK.

AUTHORS: van Zadelhoff Claudia, Schwarz Tobias, Smith Sionagh, Engerand Antoine, Taylor Sarah. 2020.

Natasha Werpy, D.V.M. Dipl ACVR – Equine Diagnostic Imaging, USA.
The event was brought to you by Q-Care and the Hallmarq Marketing Team as well as many of the wider Hallmarq staff. A special mention must go to technical guru and special effects coordinator, Rachel Prior who can now relax… until our next meeting!
What next?
While Chamini 2021 might not have had the après ski and interaction that we all inevitably missed, it did deliver a brilliant alternative to our customers during lockdown. It will definitely be repeated, perhaps in addition to our annual event on location? Watch this space for plans for 2022; we look forward to welcoming you back to the mountains.
Don't forget, if you are a Hallmarq customer, you can catch up on the recordings of each session in the Community area of our website:
Registered customers: please login to the Community Area and make your way to the User Meetings section.
If you've not yet registered: you will need to do so using the following link https://hallmarq.net/community-login before you can gain access.
As always, the team is here to help you make your 'marq' in animal care so please Contact us with any questions.
Best wishes for a safe and healthy 2021.
Your Hallmarq Team