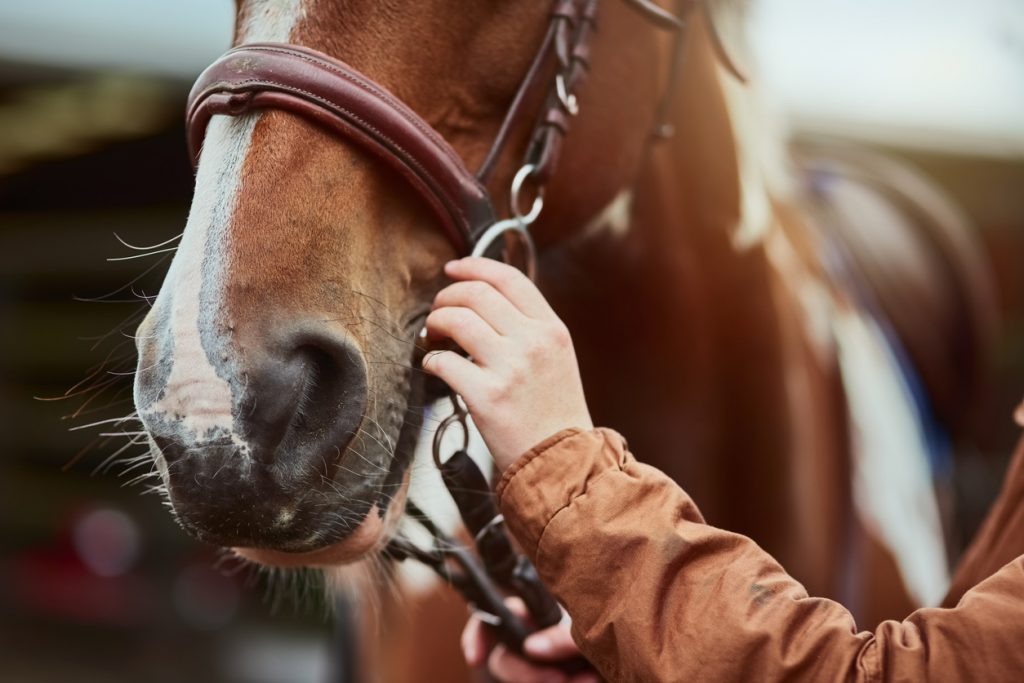 Introduction
For everyday lameness
Designed from the ground up, our patented Standing Equine Leg CT scanner for horses (slCT) puts safety and reliability at the forefront to offer safe, effective and affordable advanced imaging for your practice.
Step up to another level in everyday lameness diagnosis:
Safe: a low, flat, platform allows quick and easy entry and exit for the standing sedated horse so that general anesthesia is not required
Effective:

capture 3D image sets in 1-minute scan times to get more than a conventional radiograph

Affordable: monthly payment plans, and comprehensive system support, means you can be profitable in as few as 10-15 cases per month.
Backed: by Hallmarq Q-Care, our unique customer care program.
Safe, effective, affordable CT for your practice
The benefits of slCT
Safer for horse and handler
A low, flat, platform, with easy entry and exit for the standing sedated patient, means no general anesthesia is required. In addition, low dose radiation allows the handler to remain in the room throughout.
Affordable
Minimal setup and running costs mean you can offer advanced imaging to your clients at an affordable price. Compact design allows for installation in your existing space – there's no need for a purpose-built room.
Effective
Superb spatial resolution to locate small changes, with no super imposition or complex overlap of anatomy. Plus the ability to orientate images to view key structures in fine detail to aid clinical diagnosis.
Quick acquisition time
Capture 3D image sets in 60 second scan times, combined with our trusted motion correction software, to get more than a conventional radiograph.
Standing Equine Leg CT Scanner for Horses
Clinical Image Gallery
Specifically designed to image the distal limb of the standing, sedated horse, our innovative Standing Equine Leg CT scanner for horses (slCT) captures superb images for a more accurate diagnosis.
See the whole picture when you combine slCT with Hallmarq's unique Standing Equine MRI, our complementary system.
Our novel dual concentric ring design allows the patient to remain close to the detector for optimal image quality
Providing clinicians with better guidance for treatment
Clinical uses of slCT
A clear picture of everyday lameness
3D musculoskeletal imaging is within reach for your clinic, and invaluable to any practice with a significant sports medicine caseload
3D images for surgical planning
Advanced pre-operative imaging to determine the precise nature and location of pathology
Scan multiple regions
Standing Equine Leg CT can be performed on any region of the distal limb
Improved detail with cone beam technology
Ideal for distal limb imaging, detecting non-displaced fractures, subtle changes in bone density and small osteophytic lesions
Bony tissue differentiation
Better differentiation of sub-chondral vs cortical bone pathology
The complete picture
Obtain complementary clinical information when combined with Hallmarq's unique Standing Equine MRI system (sMRI)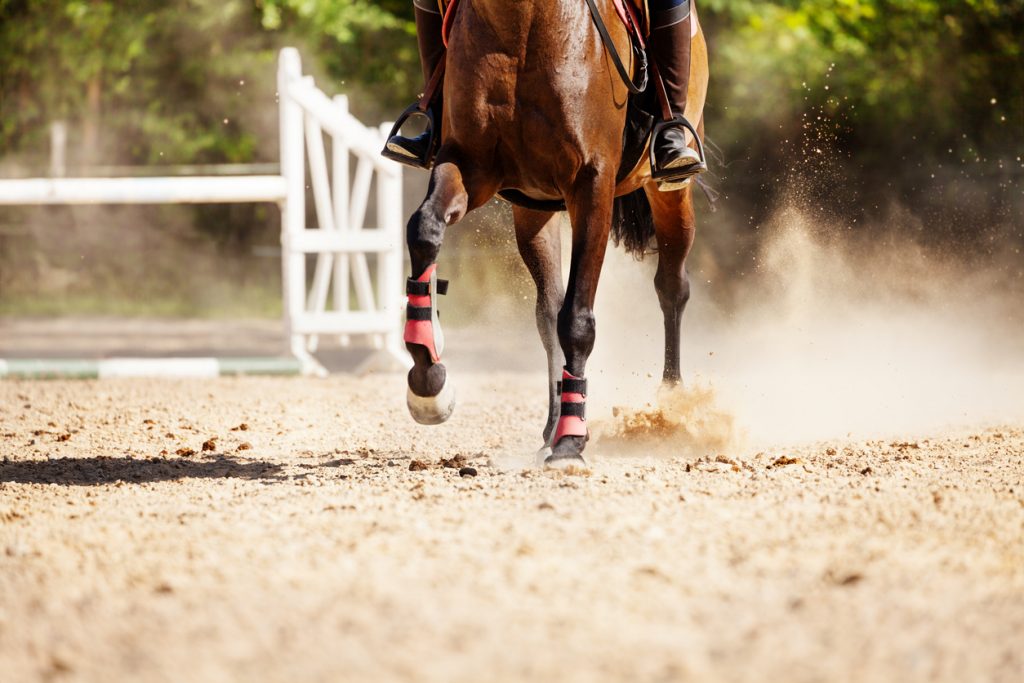 Affordable
Low upfront and running costs.
Unique business model to reduce your investment risk
Low instillation costs – no special floor or power required
Low running costs including comprehensive support
Hight case throughput with fast acquisition times
Run a profitable CT service with your everyday lameness caseload
Safe, Effective, Affordable CT
The process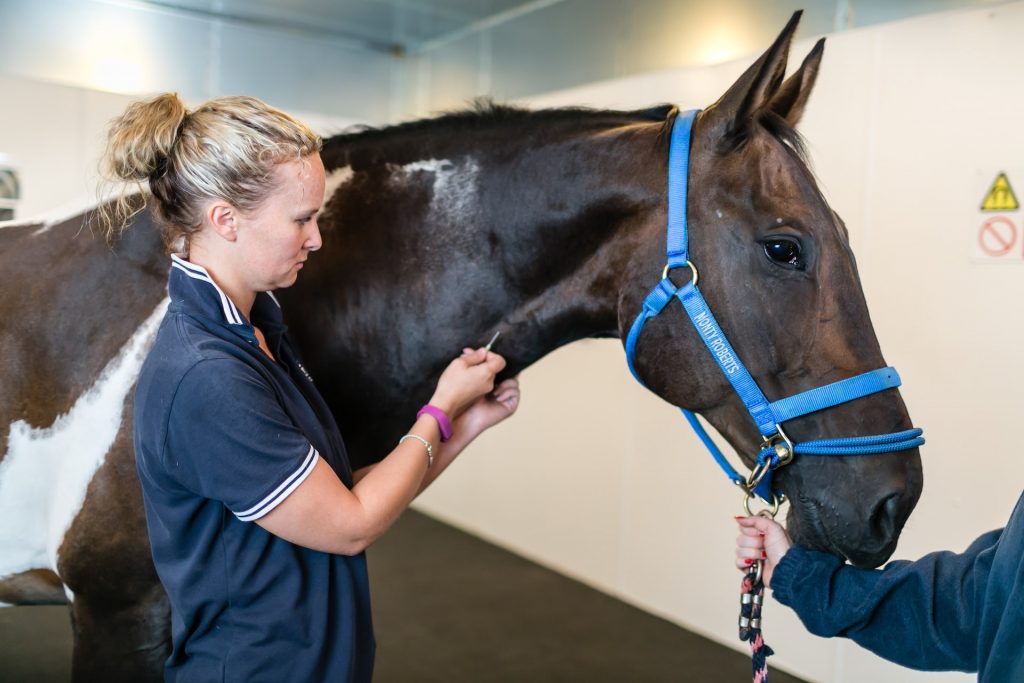 Preparation and sedation
A general physical and lameness examination should be performed prior to the slCT procedure
If the foot is the area of interest, remove the shoe of the affected limb before imaging
Sedation protocols and procedures to suit your clinic
Needle or catheter administration
Appropriate sedation typically achieved with alpha-2 agonists +/- opioid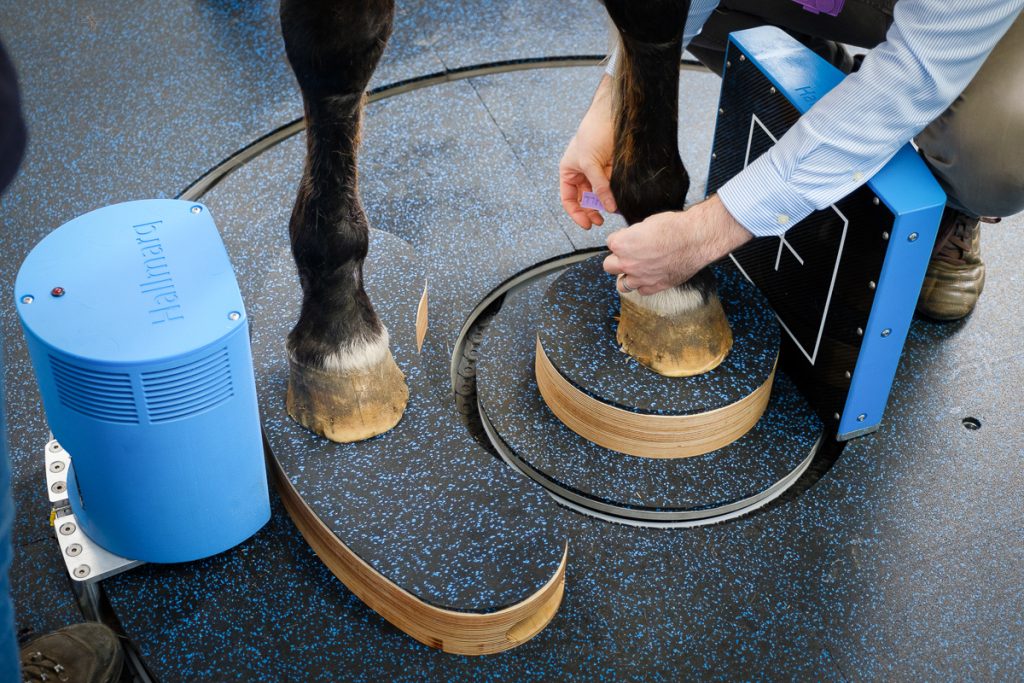 Positioning & scanning
The horse is sedated and walked onto the CT platform
The lame leg is positioned for scanning
A high-resolution scan, lasting 60 seconds is performed
The horse is repositioned to scan either a new region or the contralateral leg if required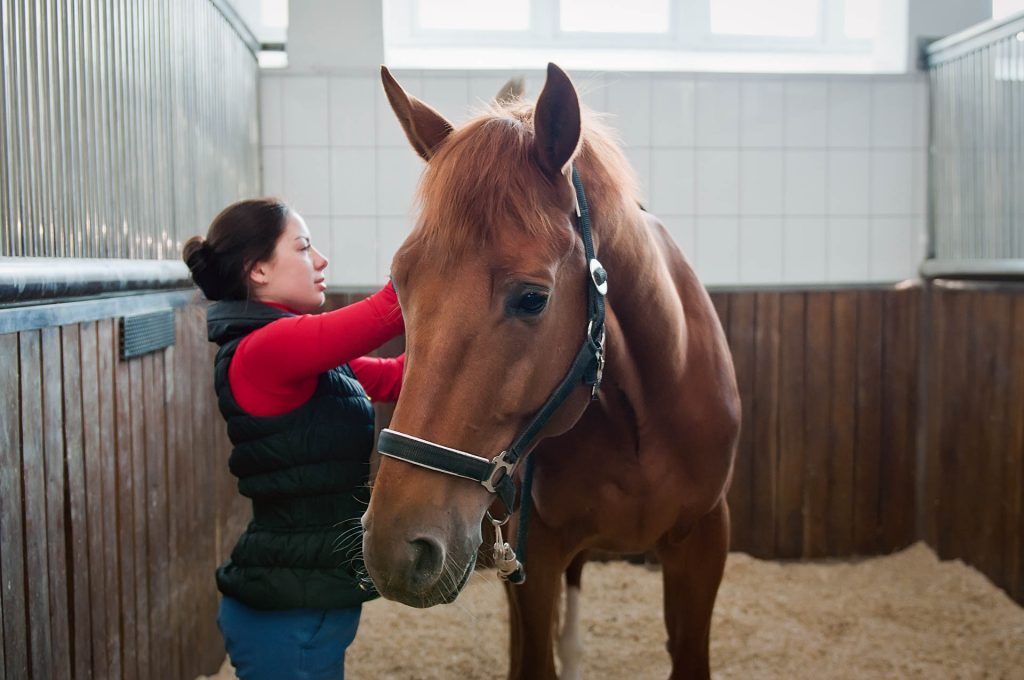 Post Scan Recovery
Standing Equine Leg CT makes outpatient visits possible
The horse returns to its stall to recover from sedation
Generally, the horse can safely return home the same day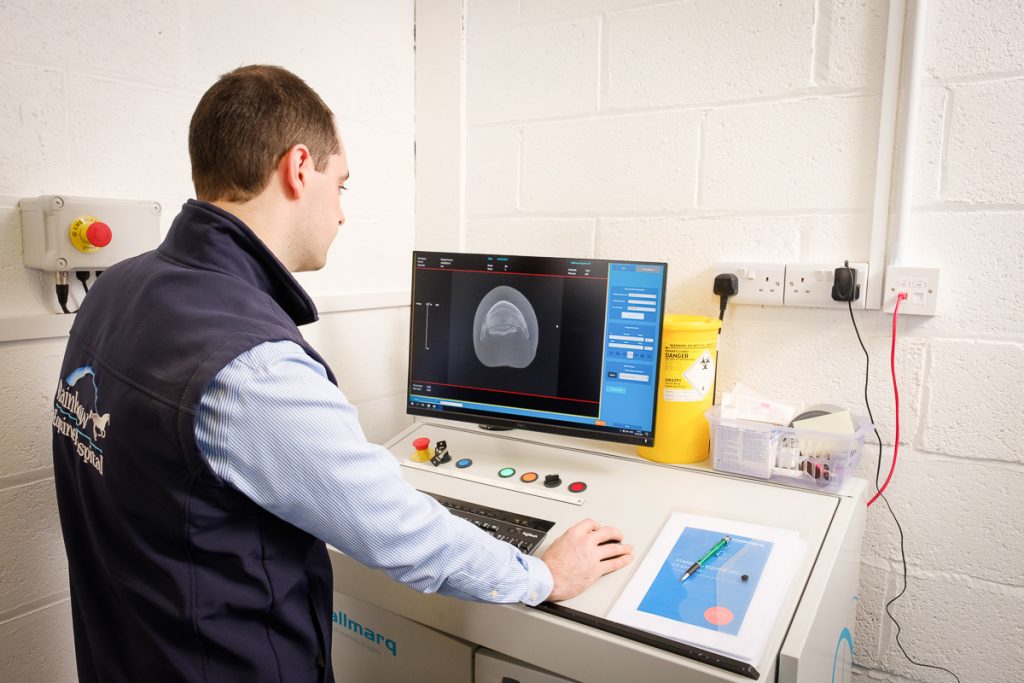 Diagnosis and Treatment
Interpretation – Radiologists are available for consultation and official report distribution (usually within 24 hours)
Consultation – Veterinarian and/or radiologist discuss the finding(s) with the client
Treatment – With a conclusive diagnosis, targeted therapies are recommended and an accurate prognosis given
Rehabilitation – Recommendations are provided to the client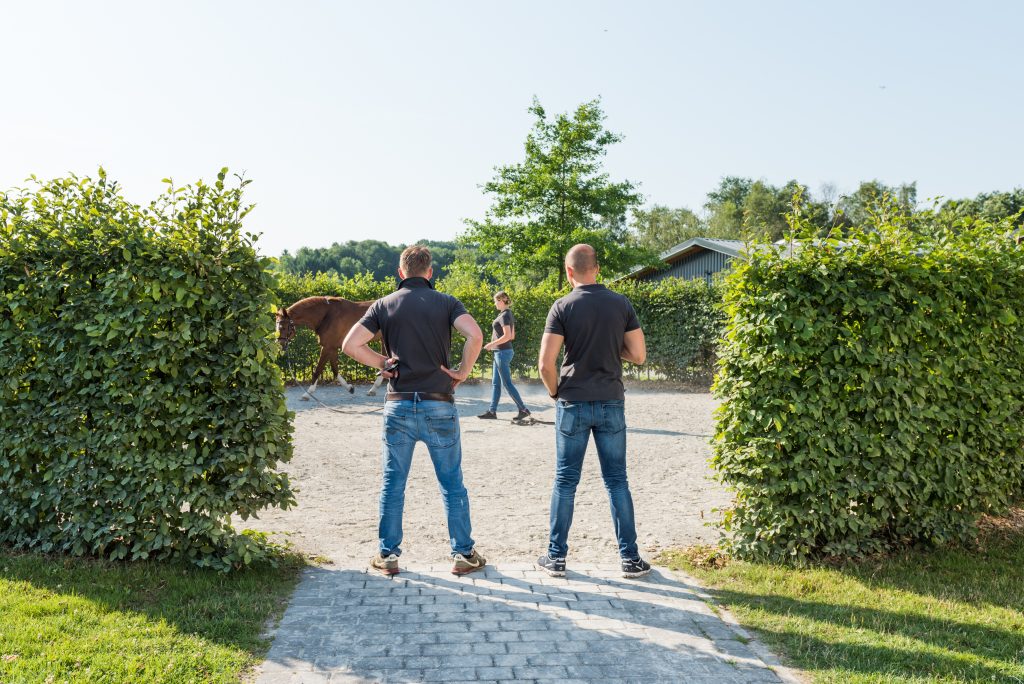 Effective
Definitive diagnosis and targeted treatment with ultimate support.
Standing Equine Leg CT scanner for horses improves your everyday lameness diagnosis
Offer a definitive diagnosis for a better treatment plan
The entire process is an outpatient procedure and does not require general anesthesia
Backed by Q-Care, our world-class life-cycle support program, designed to optimize your CT service
Details
Technical Specifications
In planning for the installation of your Hallmarq Standing Equine Leg CT system, the high-level technical specifications below should be taken into consideration.
Hardware & Software
| System Specification | |
| --- | --- |
| Generator | Cone Beam |
| | 75kV/0.7mA |
| Form Factor | Open |
| | Equipment moves in concentric circles |
| Speed | 360 degrees in one minute |
| FOV | 220mm diameter cylinder |
| | 160mm high |
| Slice Thickness | 0.25mm |
| Scan Velocity | 1 rpm |
| Current coverage | Distal limb |
| Motion correction | Yes |
| GA | Not required |
| System Components | |
| --- | --- |
| Complete CT system | Source/detector/platform/footrest |
| | Computer/keyboard/mouse/software/cabling |
| | Two operator shields |
| | User Manual |
| CT Main Frame | 375.90 kg |
| | 2000mm L x 2000mm W x 250mm H |
| Side Extension Platform | 72.00 kg |
| | 1500mm L x 600mm W |
| Front Extension Platform | 1000mm L x 2000mm W |
| Ramp | 68.00 kg |
| | 1000mm L x 1900mm W |
| Ramp Side Extension | 20.00 kg |
| | 750mm L x 600mm W |
| Console Unit | 610mm L x 1000mm W x 900mm H |
| Radiation Screen | 60mm L x 1210mm W x 1990mm H |
| | |
| Electronics | |
| --- | --- |
| | 220V |
| | Internet connection required with 500KB minimum band width |
| Software | |
| --- | --- |
| | Modern clinical user interface |
| | Simple and easy to use |
| | Choice of multiple scan types |
| | PACS integration |
| | Built in back-up data |
| | Motion correction algorithm for improved images |
| | User-selectable reconstruction options |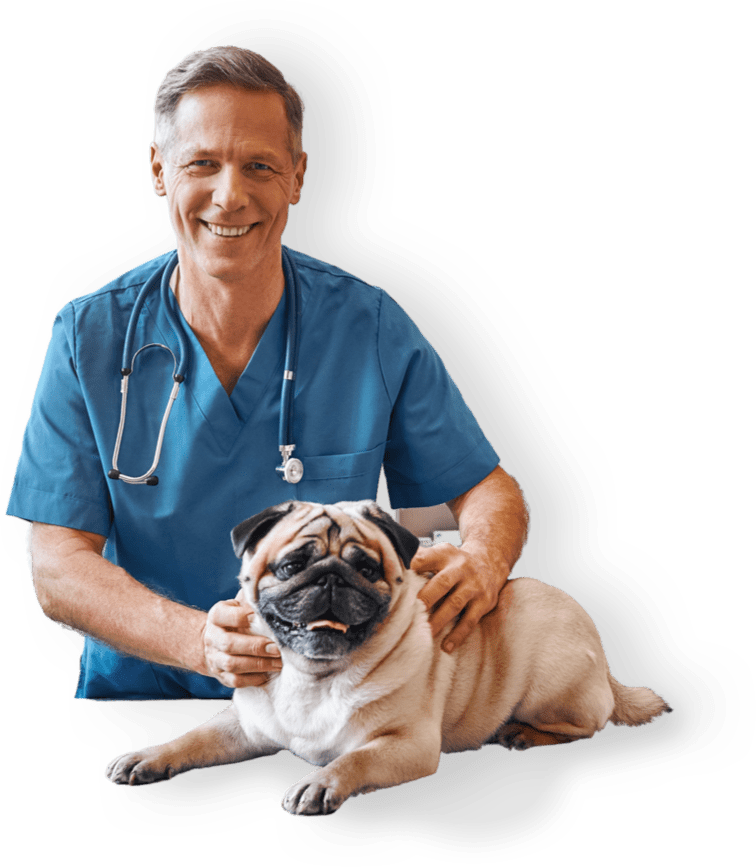 Q-Care
We are your trusted partner for advanced veterinary imaging.
Providing high-quality images is just the beginning. We're here to help optimize your imaging service – from initial inquiry through installation and beyond. We guarantee support along your imaging journey, with an unrivalled program designed to add value to your practice.
Updates
Case Studies & News