Valley Equine Hospital in Lambourn recently took delivery of a Hallmarq first; a state-of-the-art standing leg CT scanner, delivered in a modular room. With a substantial caseload of thoroughbred horses, Valley Equine Hospital is now poised to revolutionise the early identification of distal limb pathology through the utilisation of this advanced diagnostic tool.
The next step up from DR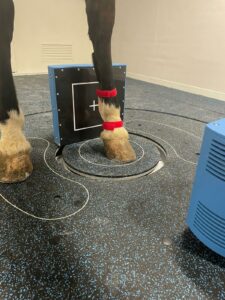 Traditionally, the hospital relied on conventional radiographs. In addition, they referred for MRI for the bulk of their distal limb imaging when needed. However, the introduction of Hallmarq's standing CT scanner offers numerous advantages over these methods. CT scanning provides a wealth of information that surpasses the capabilities of radiography. It also reduces radiation exposure to staff. Furthermore, scanning is considerably quicker, enabling prompt diagnosis and treatment planning.
Tom McParland, Valley Equine Hospital's surgeon, expressed his enthusiasm for the new device, stating:
"The installation of the Hallmarq standing CT scanner is a fantastic addition to our hospital. We are confident that this diagnostic modality will significantly enhance our ability to identify not just thoroughbred fetlock pathology earlier but improve our diagnostic abilities of the distal limb for all our equine patients, racing and leisure alike."

Tom McParland, Surgeon, Valley Equine Hospital
The safer alternative
Valley Equine Hospital chose the Hallmarq standing CT scanner for horses, due to its ability to scan using just standing sedation. This ensures a safer and more efficient experience for the horses when compared to general anaesthesia. By working closely with Hallmarq's training team, the hospital's veterinary professionals are actively optimising sedation techniques and patient positioning to achieve the best possible results. Tom continues,
"The installation was very straightforward. We opted for the Modular Room which meant the device arrived in its own purpose-built room. All we needed to do was lay a concrete pad. Once it arrived, it was ready to go. The horses are all very happy walking in and out of the low ramp and we have full ongoing support from the team at Hallmarq to ensure we are maximising its use."

Tom McParland, Surgeon, Valley Equine Hospital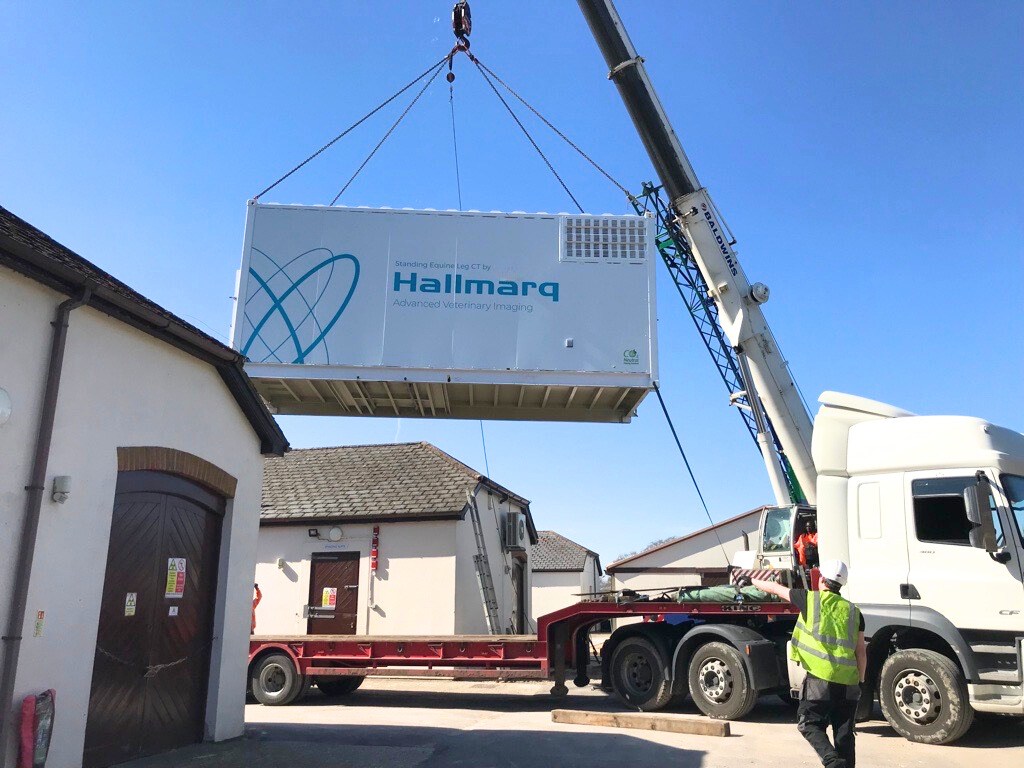 The default diagnostic
Valley Equine Hospital has already begun incorporating the Hallmarq standing CT scanner into its diagnostic workflow. Five lameness cases were booked within the first three days of system install! The team aims to make the new CT scanner their default diagnostic modality in the future. This decision reflects their commitment to providing the highest standard of care to their equine patients.
INTERESTED IN VISIONARY VETERINARY IMAGING?
See our CT in action
Click here for more information about Valley Equine Hospital and its advanced diagnostic capabilities.