History
In this case, the mare blocked sound after a low-six point and intra-articular fetlock block, a diagnosis could not be made using radiographic or ultrasonographic imaging. MR imaging showed evidence of extensive active and active on chronic bony injury of the fetlock. Soft tissue injury, affecting the lateral collateral ligament and bilateral suspensory branches was also present, and likely related. This pattern of injury could suggest a developing fracture in the distal diaphysis, so recommendations were made to stop training.
Initial Scan Images and Findings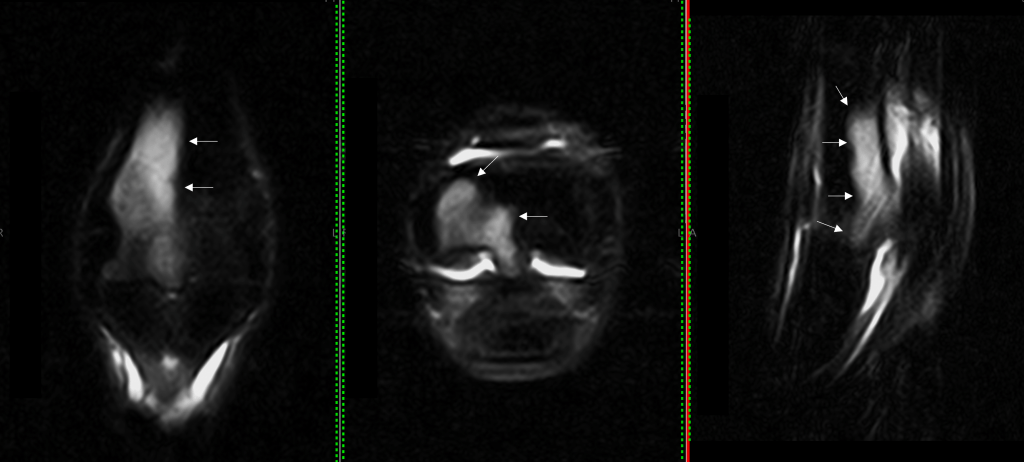 Figure 1: Marked STIR hyperintensity indicated by arrows in frontal, transverse and sagittal planes of MT3.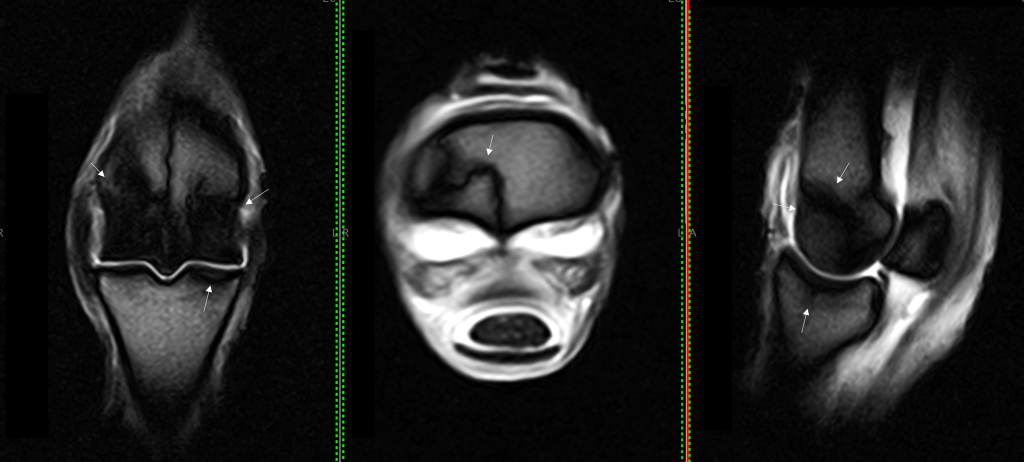 Figure 2: T2* images showing hypervascularity and fluid-based bone pathology to the third metatarsal bone and a corresponding lesion in the proximal phalanx (arrows).
Repeat Scan Images and Case Conclusion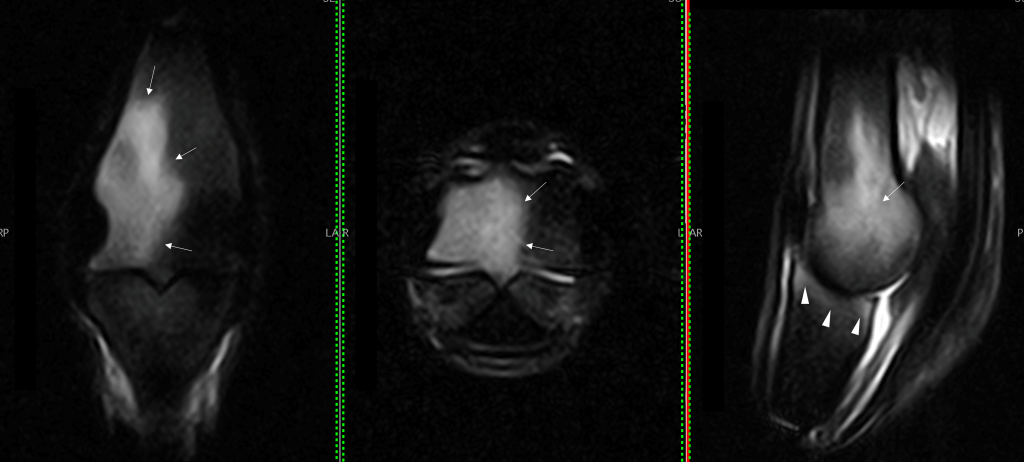 Figure 3: Performed 2 months later after the horse returned to training (against recommendations) and lameness recurred. STIR hyperintensity is more marked than the first scan now extending across the midline with extending fluid signal in the proximal phalanx in an area at risk of catastrophic fracture.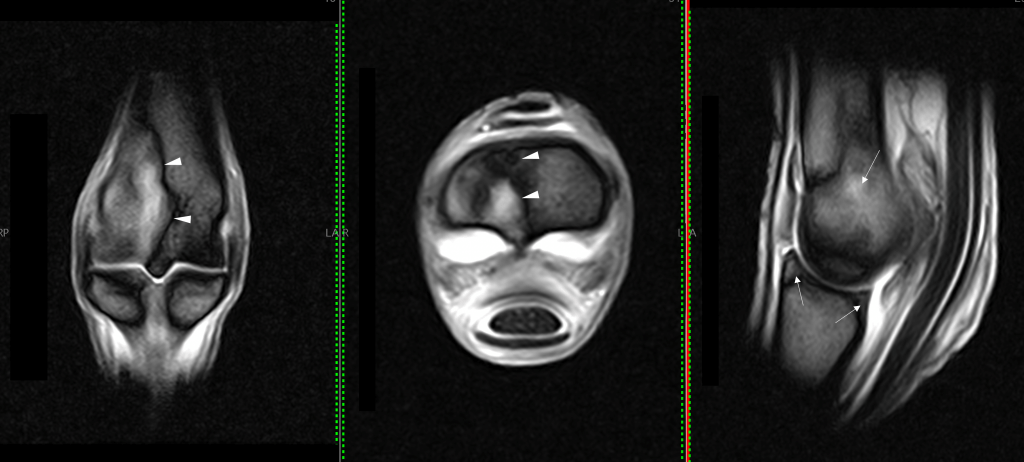 Figure 4: T2* images showing osseous fluid signal and fat:fluid cancellation artefact (arrowheads).
Conclusion
The MRI findings showed more extensive bone injury occurring when the horse returned to training, so more extended rest was advised. Repeat imaging to monitor progress and manage rehabilitation eventually enabled the horse to resume normal training.
Access to advanced imaging for your patients
MRI scan performed in a Hallmarq Standing Equine MRI system with images read by VetCT who, together, are on a mission to raise awareness on the accessibility and benefits of using advanced diagnostic imaging for your equine practice. Images and interpretation provided in collaboration with VetCT.