The Executive Team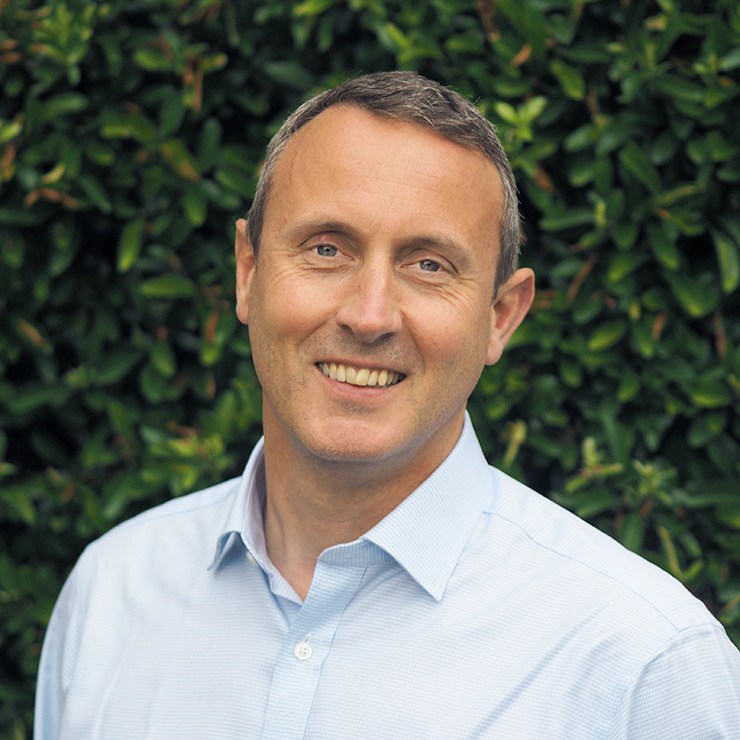 Mick Crosthwaite
Chief Executive Officer
Mick joined Hallmarq as CEO in June 2021, with a passion for building great businesses and a proven track record of over 20 years of achieving revenue, profit and business growth for technology businesses. Most recently, he was Exec Chair for HAS Technology Group which provides award-winning technology solutions for health and social care providers. With his goal-oriented approach and appetite for adventure, Mick has climbed to the South Summit of Mount Everest and crossed the Atlantic Ocean in an open-topped Rigid Inflatable Boat. Any spare time he may have finds him skiing in the winter, walking Florence (his rescue dog from Cyprus) or battling the brambles in his garden.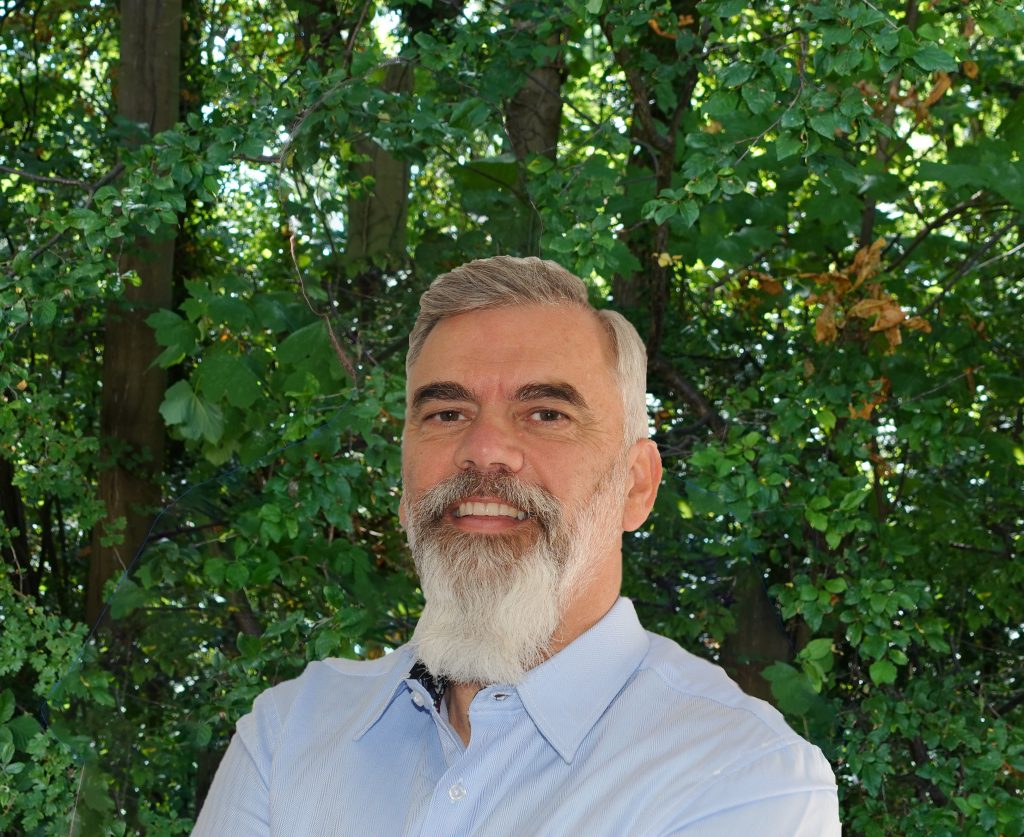 Peter Fredericks
Chief Financial Officer
Peter is a Chartered Accountant by training but moved into industry as soon as he qualified. He spent ten years with blue chip PLC's Meggitt and then Siebe, followed by twenty years running Private Equity backed companies. An M&A role at Meggitt proved the inspiration for his PE career whilst he also spent time living and working in North America. The past 17 years have included restructuring, acquisitions, refinancing, secondary MBO's and exits predominately in technology and manufacturing. Outside of the office he's a keen cyclist and golfer, loves music and attends as many gigs as he can fit in.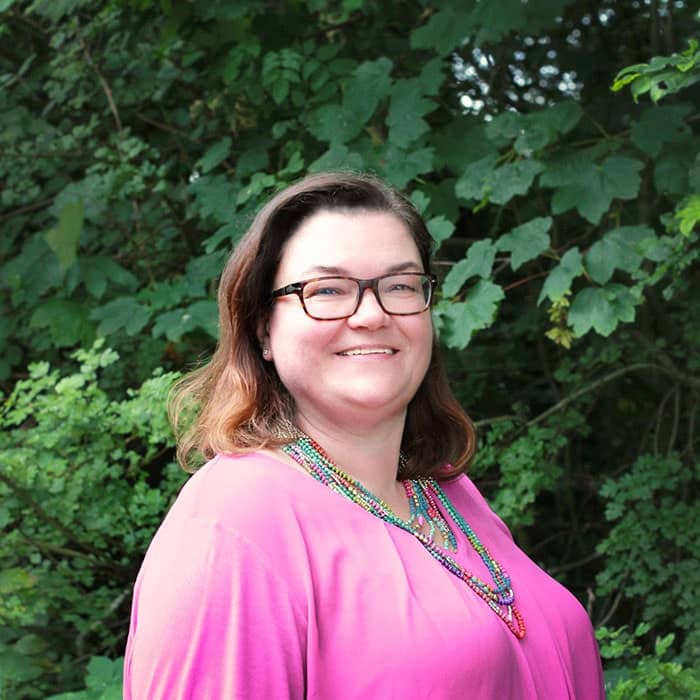 Annie Makin
Chief Commercial Officer
Annie joined us in 2019 after 9 years as an Account Manager with IMV Imaging (formerly BCF Technology) and latterly as UK Sales Manager. Prior to that, she held roles in human health, specifically ultrasound and cardiology. With a BSc Hons in Physiology and Biochemistry, as well as a post-graduate certificate in Strategic Sales Management from the Institute of Sales Management, she brings a wealth of veterinary imaging experience to her role as Chief Commercial Officer with Hallmarq. An enthusiastic event horse owner and passionate sport horse breeder, Annie owns an international 4* horse that has had since a foal and who has been produced under saddle by world eventing champion Ros Canter. She is also developing a string of promising youngsters for Ros to take on in the future. When not eventing, you might find Annie walking Nobby, the Lakeland Terrier, trying to understand her family's obsession with cricket, or waging a losing battle with nature on the allotment.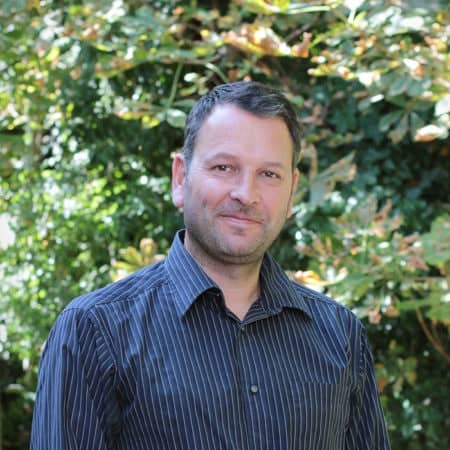 Steve Roberts
Chief Technical Officer
Steve has led Hallmarq's product development activities since 2004 and has over 25 years' experience developing MRI systems, with a PhD and a first-class honours degree in MRI Physics. Steve has worked on the development of both high and low field MRI systems, which includes obtaining the world's first human head images at 4.7 Tesla and human body images at 3 Tesla. Steve held several management positions before joining Hallmarq. Outside of work he is a keen space enthusiast and STEM ambassador. Steve has seen 4 space shuttle launches, witnessed 5 solar eclipses and met most of the pioneering Apollo astronauts!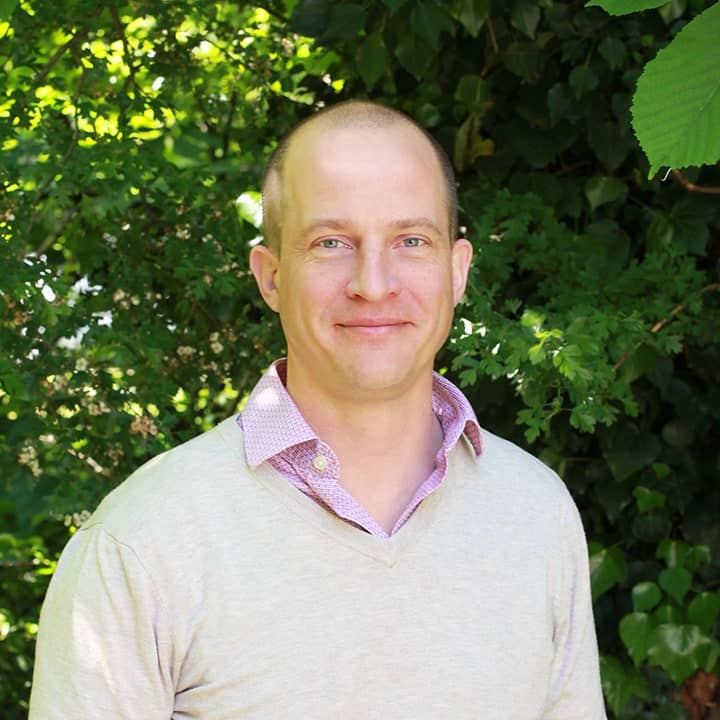 Richard Smith
Chief Operations Officer
Richard is a Chartered Engineer with a background in innovation, sensing technologies and manufacturing. He started in new product development and disruptive innovation and has ten patents to his name. He spent ten years working for Shell where he worked in varied roles from being an Angel Investor in the "Gamechanger" team, building pipelines off Borneo, to developing sensing strategies for the "big data". As a COO Richard has worked in early stage SMEs with a focus on Electronics and Software, developing internal systems and driving sustainable high-value growth. He has an MEng from Bristol and an MBA from Henley Business School.
Global Team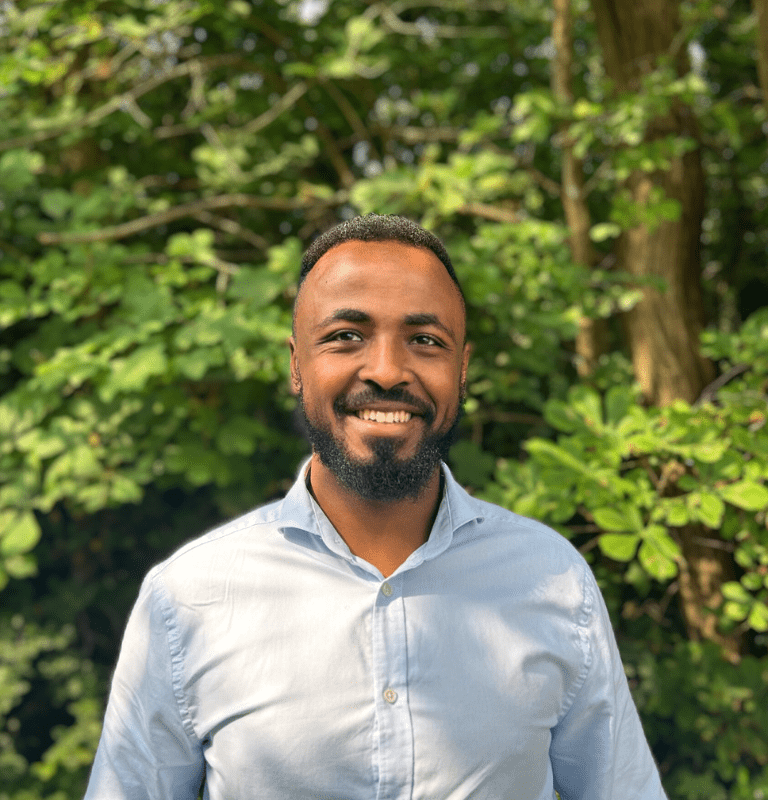 Hassan Abdi
Global Quality and Health & Safety Manager
Hassan Joined Hallmarq as Quality Assurance Health and Safety Manager in 2023, with 6 years' experience in Quality Assurance and Health and Safety within the Healthcare industry. He has a passion for Quality Management and Health and Safety Management Systems, helping drive organisational compliance with policies, regulatory and legislative requirements while supporting organisations in continually improving their processes by way of inspections and audits identifying, managing, supporting to address non-conformities. Hassan has a master's in Health Psychology with certified qualifications in Risk Management and Occupational Health and Safety at work. He is a keen hiker and enjoys travelling in his spare time. He is passionate about martial arts and has competed in Boxing, MMA and Mauy Thai. Hassan is an animal lover and has always had cats, his current cat is a white tabby named Cece.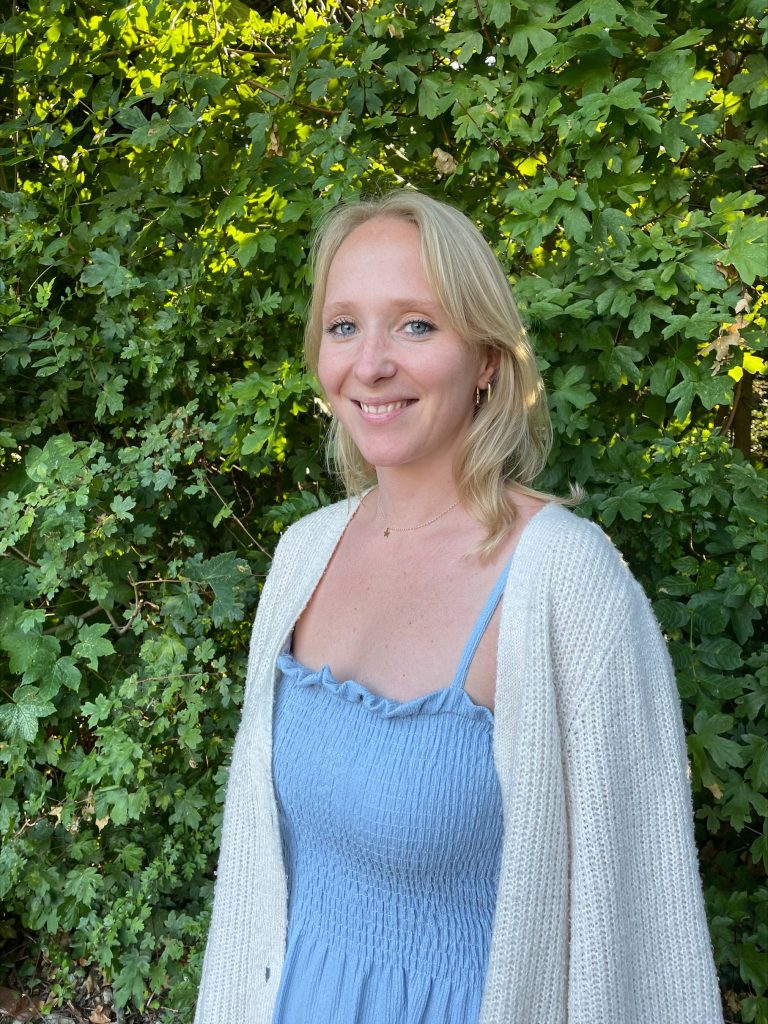 Lilly Albrecht
Specialist Equine Account Manager for Europe
Lilly joined Hallmarq in July 2022 as Specialist Equine Account Manager for Europe and works remotely from her home in Germany. Prior to joining the team, she worked as European Co-ordinator in technical services with a focus on helping veterinarians with their laboratory devices and diagnosis. A certified vet specializing in equine physiotherapy, she also has experience in primate and small animal vet practice. Lilly grew up in Spain and is proficient in Spanish, French, German and English which will prove hugely beneficial when assisting our European customer base. When not at work, Lilly enjoys time with good friends and family, along with CrossFit and dancing, buying too many plants and books and cooperating with animal shelters.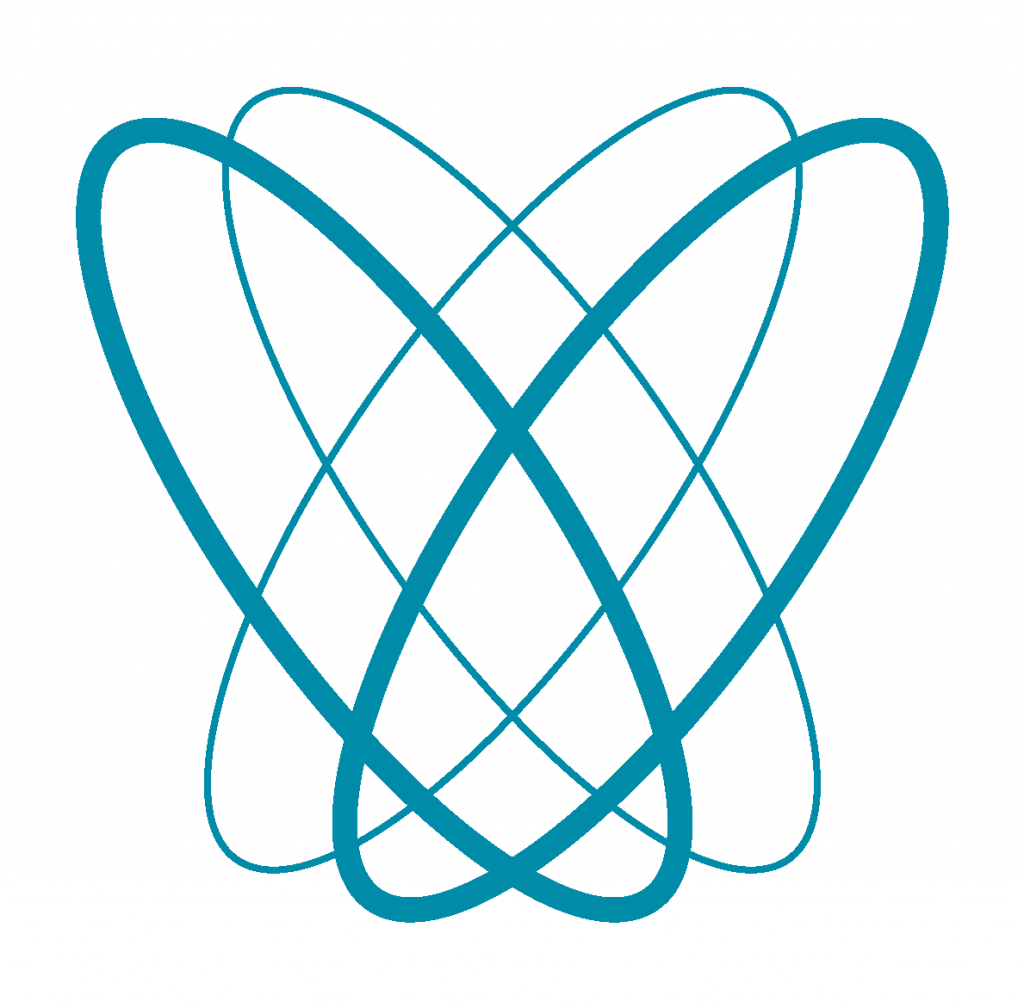 James Banglagan
Manufacturing Engineer
James graduated from the University of Santo Tomas, Manila, Philippines with a degree in Chemical Engineering. His first role was as a Production Supervisor in the food and drinks industry, prior to moving to the UK in October 2022. Once settled he worked with a probiotics manufacturing company before joining Hallmarq in March 2023, and a new direction in manufacturing engineering. He and his wife enjoy walking whenever they get the opportunity and video games and cooking help him unwind after work. Back home in the Philippines, his family has six dogs, 2 small turtles, and tons of fish.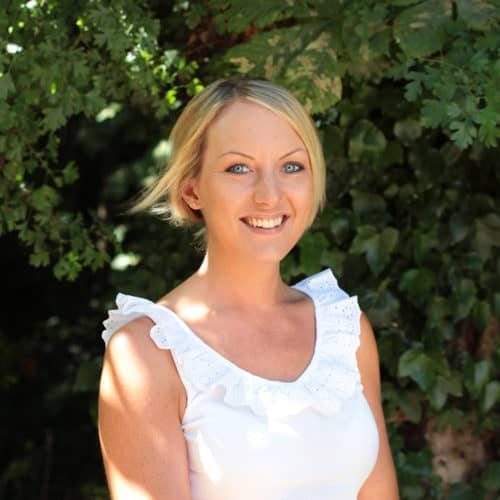 Loren Bailey
Project Delivery Team Leader
Loren joined Hallmarq in January 2014 with a strong and varied background in sales, procurement, stock control and logistics. Initially working as Operations Co-ordinator, she moved to her current role as Project Manager in February 2019. Working closely with both our Sales and Operations teams, she is the key point of contact for organising system installations around the globe; from initial discussions on site readiness through to system delivery, install and acceptance. An avid horse rider, she spends what little spare time she has caring for, and exercising, her OTTB horse Hornby, competing in dressage competitions and taking part in RoR events.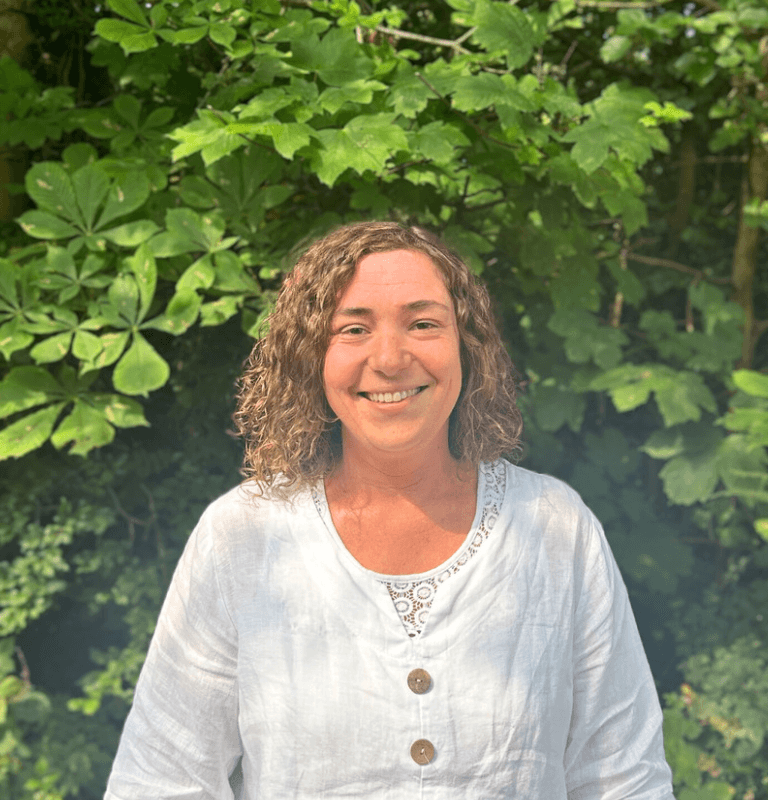 Elodie Barry
Regional Customer Success Manager UK EUR ROW
With a degree in Biomedical Engineering from The University of Strasbourg, Elodie joined Hallmarq in April 2014 as an Applications Scientist. Prior to that, she held posts in MRI optimisation in Lille, France and CT and image segmentation in Houston, Texas. She quickly moved to a Senior Applications position with Hallmarq before promotion to her current role as Regional Customer Success Manager (UK, EU and ROW) in January 2023. In her spare time, Elodie enjoys singing, playing piano and ukulele, good food and fun times with friends.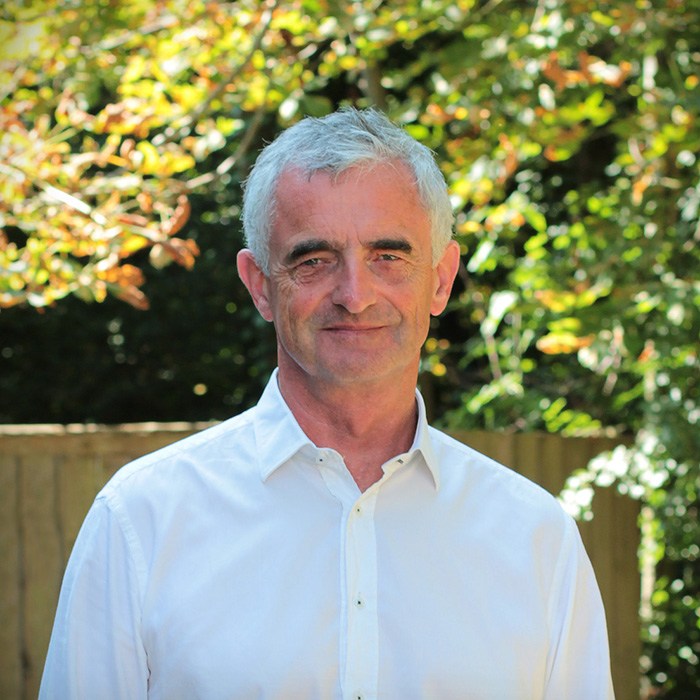 Jos Belgrave
Innovation Group Chair
Jos joined Hallmarq in January 2009 and became CEO in January 2010, stepping down after 11 years at the helm in June 2021. He remains activly involved as Innovation Group Chair, helping drive future growth and product ranges. Jos has 16 years' experience as an equine vet, developing a large hospital practice in Arundel, UK. Since selling his practice he has co-founded Vetstream, an online information service for vets around the world, worked for Intervet at their head office in The Netherlands as well as working in the human healthcare market in various roles. When not at work, Jos can often be found walking his energetic spaniel Cooper or trying to work out how to fit more days' skiing into a year.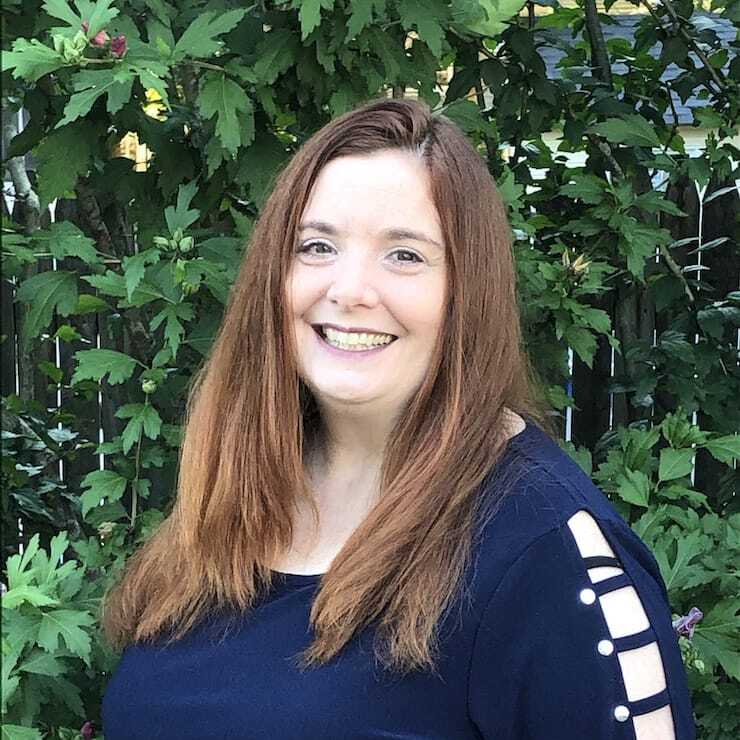 Kelly Bernier
Senior Customer Success Trainer – North America
Kelly joined the team in October 2019 as a Customer Training and Support Representative.  She is a Certified Veterinary Technician with a degree in Animal Science.  She brings to the role, twenty-seven years of hands-on experience with small animal surgery and neurology. Her work with a 24-hour Veterinary Emergency Specialty Hospital taught her the protocols and expectations of Neurologists and Surgeons. When not working, Kelly enjoys hiking, trips to the beach, ice skating and sledging. She's also the proud owner of Icey, a nine-year old rescue Husky mix and Batman, her rescue cat.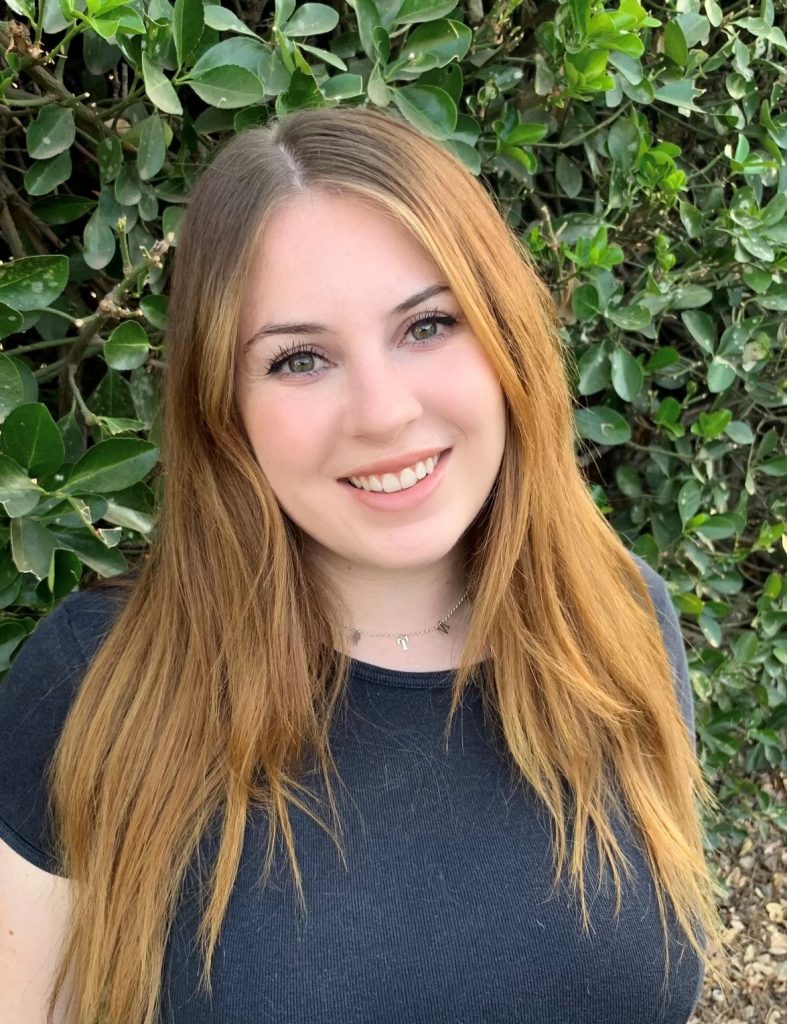 Courtney Biagi
Customer Success Trainer – North America
Courtney joined the team in July 2021 as a Customer Training and Support Representative. She has a degree in MRI technology from Sacramento Ultrasound Institute in California and is an ARRT licensed MRI Technologist. Prior to joining us, she worked in veterinary specialty healthcare for two years; her passion for animals, and familiarity with MR physics, make her a great fit for a role with Hallmarq. Aside from work, she loves to cook, spend time with friends and family and her two cats Mercy and Chili Bean.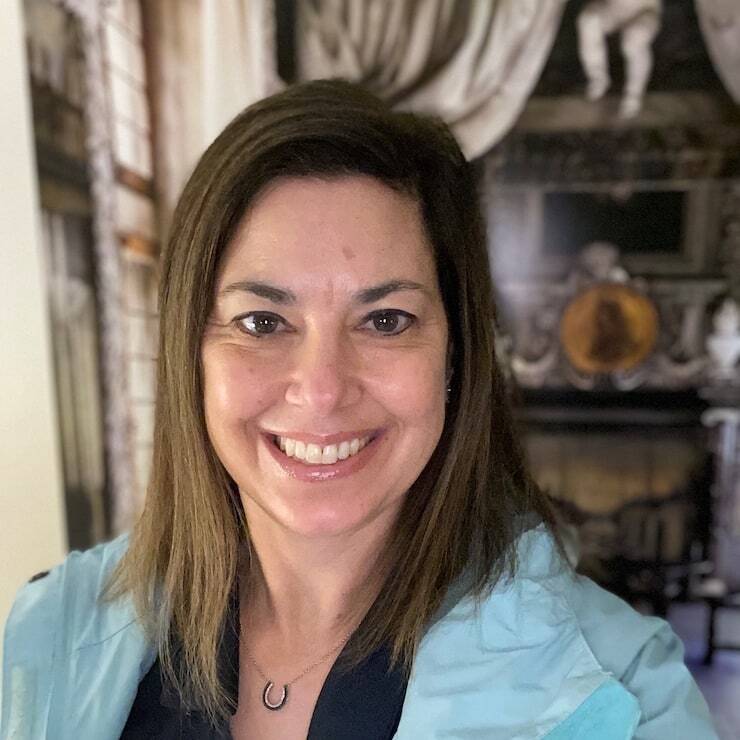 Deanna Biondo-Bell
Senior Customer Success Trainer – North America
Deanna graduated with a BSc in Equestrian Science, holds an Associates of Applied Science and has been a licensed Veterinary Technician since 2002. Before joining us in November 2019, as a North American Equine Trainer, she worked with the University of Missouri's equine department and large animal radiology. Previous experience includes San Dieguito Equine Group; the first North American practice ever to install one of our standing equine MRI systems. Her 7 years with them as an operator, leaves her well qualified in acquiring the perfect MRI scan! When not at work, her three children and Biscuit (her Basset Hound/Golden Retriever mix) keep her busy!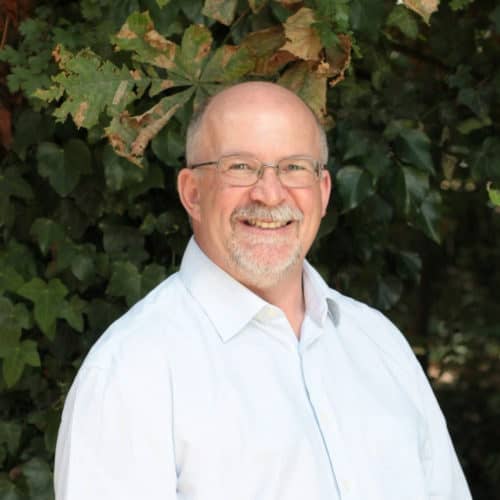 Nick Bolas
Founder Director
Nick came to MRI in its earliest days as part of his research work at Oxford University and has helped develop bespoke MRI systems for a wide range of applications in medicine, biological science, and industry. In 2000, along with two business partners, he founded Hallmarq Veterinary Imaging Ltd to develop the world's only MRI scanner for the standing sedated horse. With a D.Phil. (Oxon) and MBA (Open University) he now manages the equine marketing and training relationships with vets and horse owners. Nick owns two horses of his own; Emma 24 and Daisy 8, and in his spare time enjoys riding and schooling them. In addition, he is a keen amateur photographer.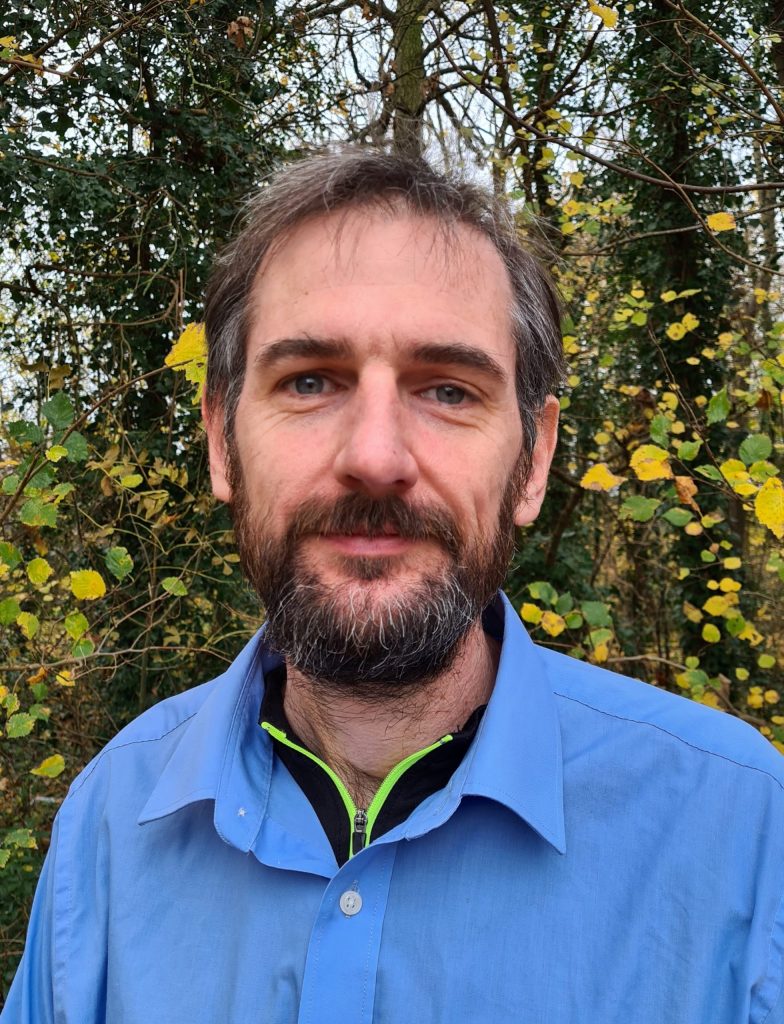 Alain Dekker
Senior Software Developer
Alain grew up in South Africa where he studied Chemistry and Physics.  After moving to the UK, he graduated with a Masters' degree in Advanced Computer Science from Reading. Alain has worked in a number of scientific and computing roles, most recently developing x-ray imaging software for quality control in food production. He has represented South Africa at International Chess and Backgammon, and the UK at International Xiangqi tournaments.  He is also a multiple winner of boardgame World Championships. In his spare time, Alain is a keen cyclist, avid reader and plays the bassoon.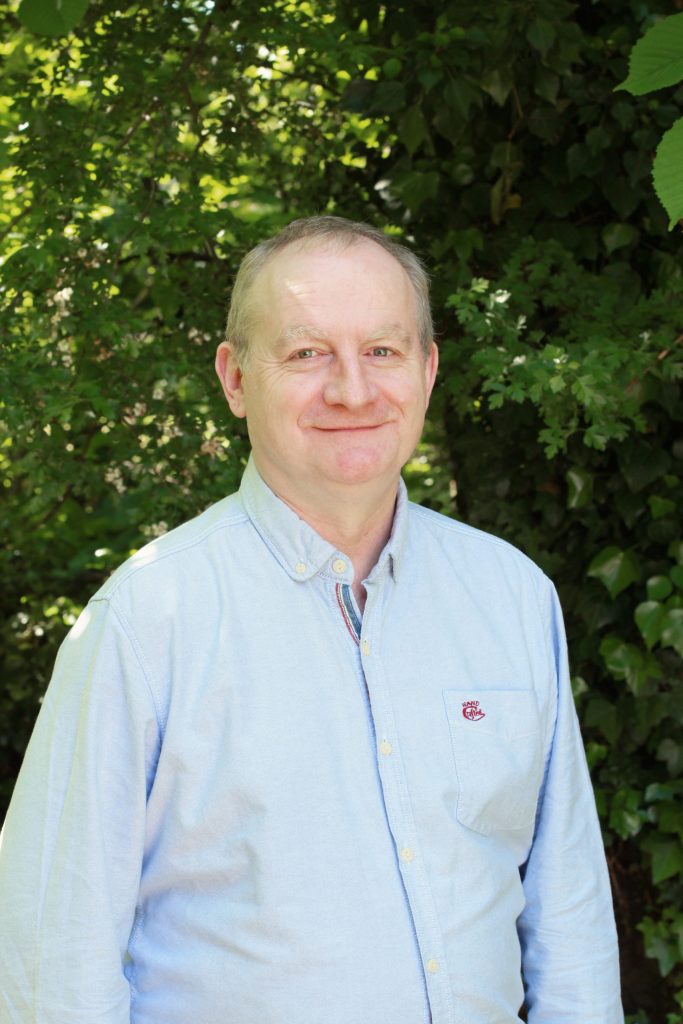 Patrick Doherty
Software Developer
Patrick joined Hallmarq in 2019 as a Software and GUI Engineer to assist with software development for the entire product range. After graduating from Strathclyde University with a B.Sc. in Electronic and Microprocessor Engineering, he started working life as an Electronics Design Engineer, quickly moving into software development and a career that has scanned many different sectors including test instrumentation, radar simulation and systems and medical devices.  In his spare time, he enjoys live music, theatre, film and reading.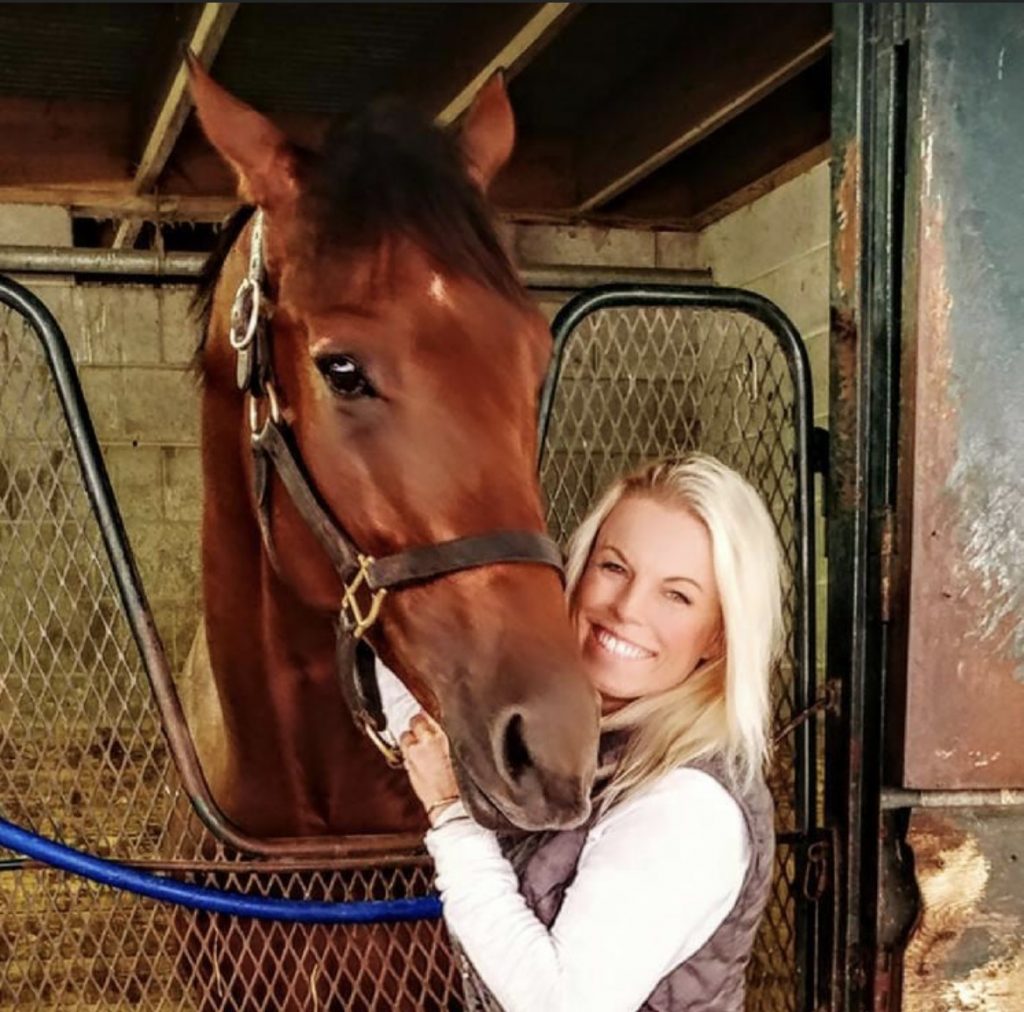 Erin Dupre
Equine New Business Manager – Americas
Erin joined Hallmarq in March 2022 with a strong background in the equine veterinary field. Her experience includes veterinary technology, nutrition/exercise physiology, reproduction and sales. She is dedicated to helping veterinarians achieve successful outcomes for their patients using the most advanced diagnostic capabilities and excels in relationship selling. Outside of work, Erin is passionate about animal rescue and living kidney donation, having donated to a stranger herself in 2018. She enjoys spending time with her husband, USMC fighter pilot Matt "BFLO" Dupre, and their three children. Their menagerie includes horses, dogs, cats, chickens and an ever-changing number of foster animals.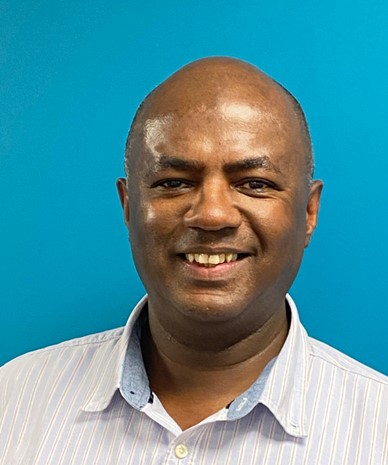 Michael Evans
Customer Success Engineer
Michael joined Hallmarq in May 2022 as Customer Success Engineer with a focus on providing on-site and remote support to our high-field MRI customers. He grew up in Kidlington, Oxfordshire and completed a Mechanical Engineering Apprenticeship with Oxford Instruments whilst also attending Oxford Brookes University to gain his Engineering Degree. Previously, Michael was Lead Installation Engineer for the 9.4 Tesla whole body MRI system at the University of Illinois in Chicago which enabled significant research into brain studies allowing treatment for neurodegenerative diseases. With experience in cryogenics, he is also the focal point for sMRI systems, responsible for installation, diagnosis of system issues and training others in the MRI modality. In his spare time, he enjoys photography and gardening and has an allotment. He is also a member of his local Parish Council.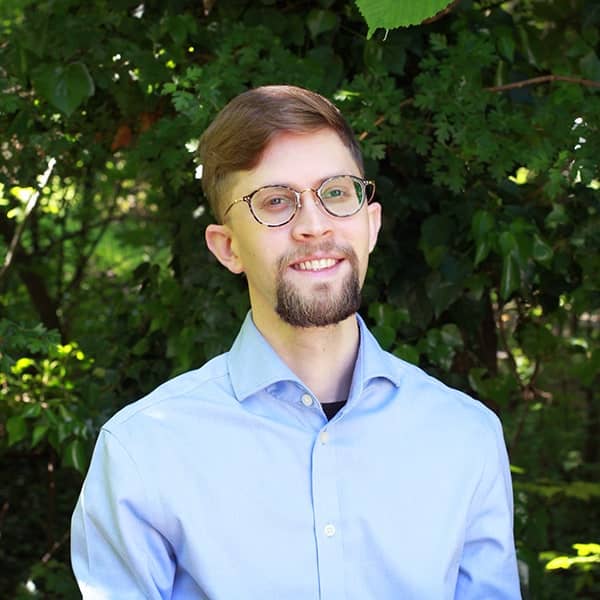 Leonardo Fiuza
DevOps Engineer
Leonardo was born and raised in Salvador, Brazil where he also completed his undergraduate degree in Electrical and Electronic Engineering. Fascinated by different cultures and languages, he lived in Canada before moving to the UK in 2017. He graduated with a Master's in Biomedical Engineering from UCL before joining Hallmarq in September 2018 as part of the Support Team. He assists our customers whenever they need help or guidance with our systems and, with a keen engineer's eye, also works alongside the Manufacturing and Installations Team if and when needed. He enjoys all things electronic, from computers to video games and loves going to indie rock gigs. Back home in Brazil he has a lovely Shih-Tzu called Nina.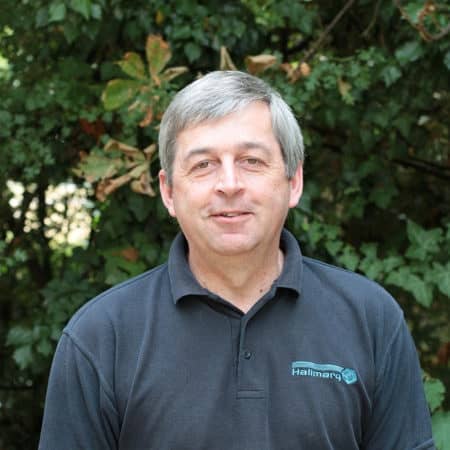 Graham Frost
Chief Hardware Engineer
Graham has led Hallmarq's hardware development activities since 2002. He has over 25 years' experience developing hardware for MRI systems, a PhD in Computer Science, a Master's degree in Systems Engineering and a first-class honours degree in Electronic and Electrical Engineering. In his spare time, Graham supports his local Youth Theatre designing and constructing sets and had his directorial debut in September 2017. He also sings in the Voces Maris choir.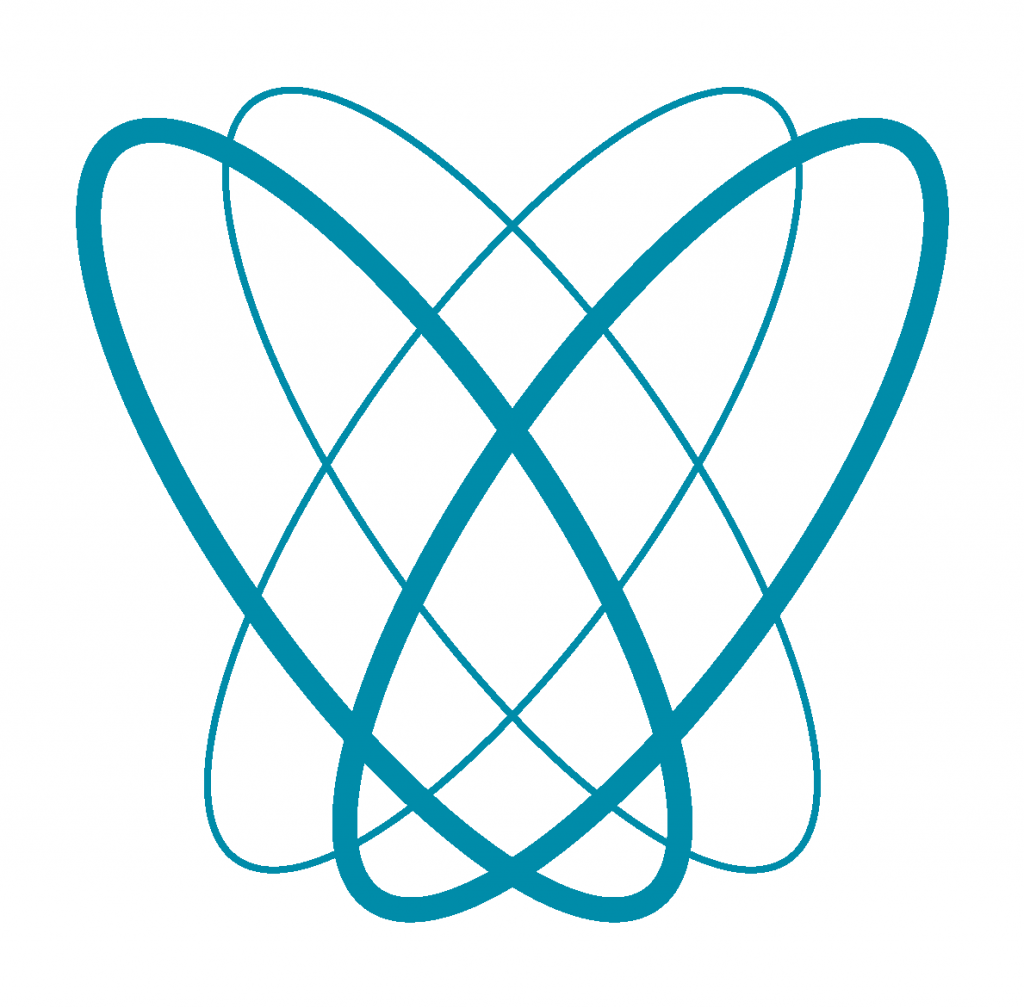 Kevin Gallagher
Customer Success
Kevin joined the UK Customer Success Team in October 2023 and brings his extensive MRI experience to the role. His career to date includes 15 years with Philips both on their Help Desk and as an MRI Service Engineer. His position at Hallmarq includes servicing, and some remote support, across all three of our advanced imaging products; Standing Equine MRI, Equine leg CT and Small Animal MRI.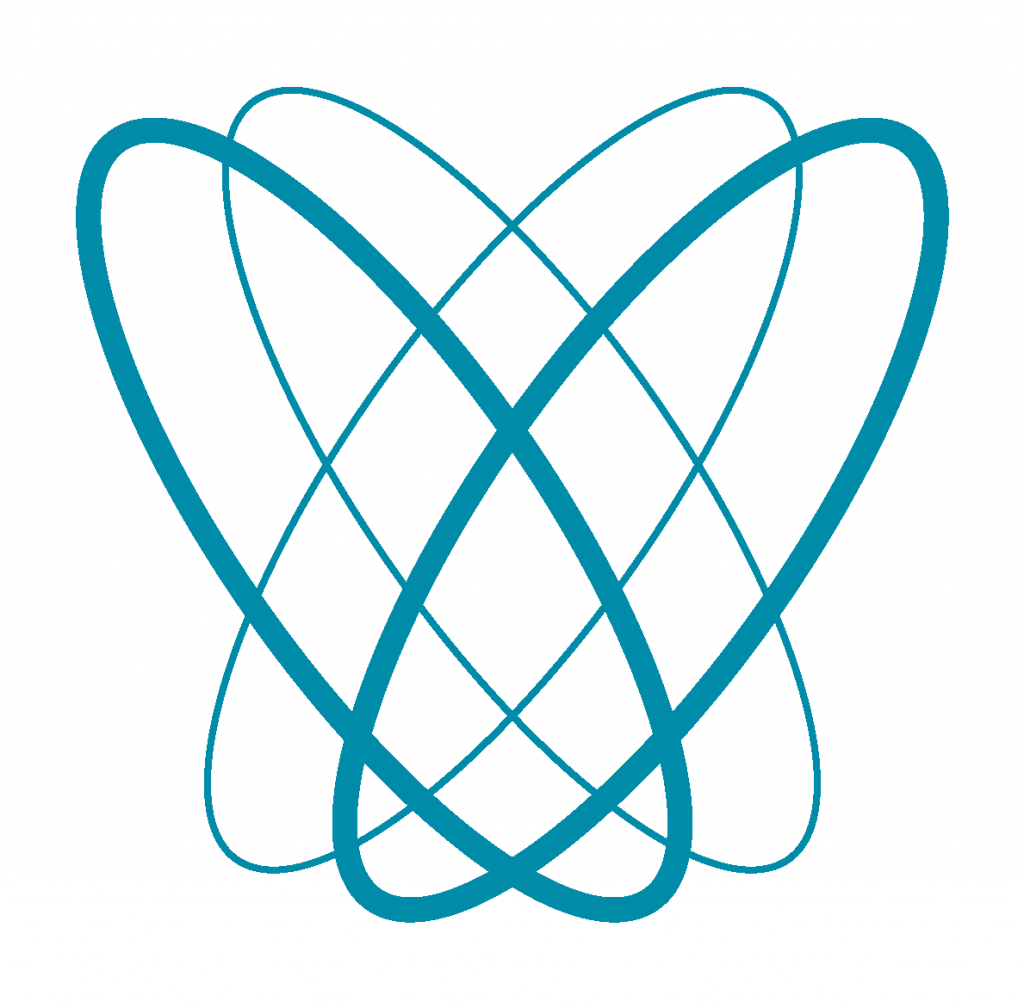 Jessica Hysenaj Green
Assistant Accountant
After graduating with a BSc (Hons) in Accounting and Finance, Jessica's career in Fintech began with a company that operated in emerging markets where she nurtured her passion for numbers and finance. Before joining Hallmarq, she worked in various accountancy roles for small and mid-sized companies and, prior to that, at HM Treasury. In addition, she is currently working towards a qualification with ICAEW as a chartered accountant. In her free time, Jessica is working on her second book, enjoys long walks in the Pewley Down with her family and sourcing tickets for the next classical music concert.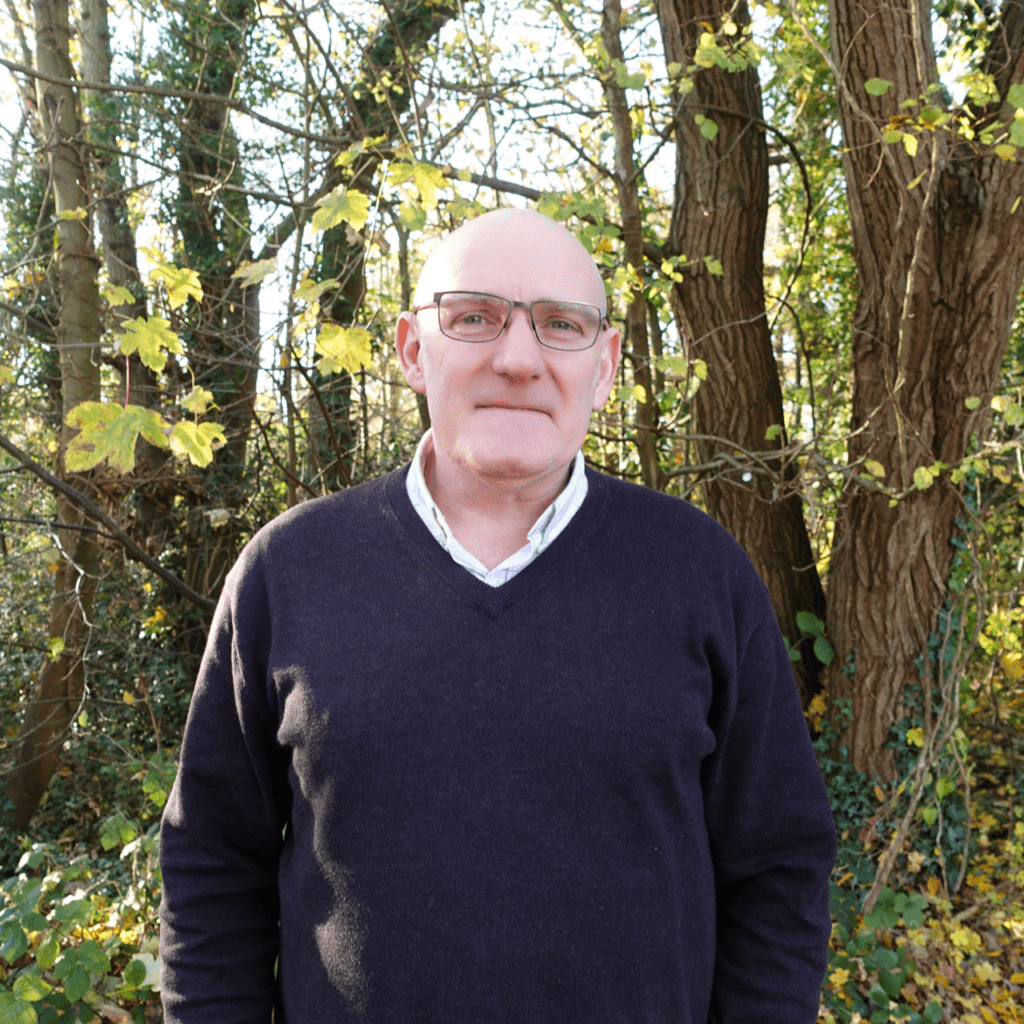 David Greenway
Stock Control Coordinator
David joined Hallmarq in October 2022 as Stock Control Co-Ordinator, working closely with the Operations Team to ensure supply chain efficiency. His career began as an apprentice motor technician before moving into a warehouse and stock control environment. With over 30 years' experience, which includes the space industry, he enjoys the balance between manual and computerized stock management. As a Hi-Fi enthusiast, David has built up a high-end, multi-room system to enjoy music and movies. When not at work he enjoys foreign travel with an emphasis on good food and local conversation. In addition, he keeps tropical fish and is still learning about their care and management.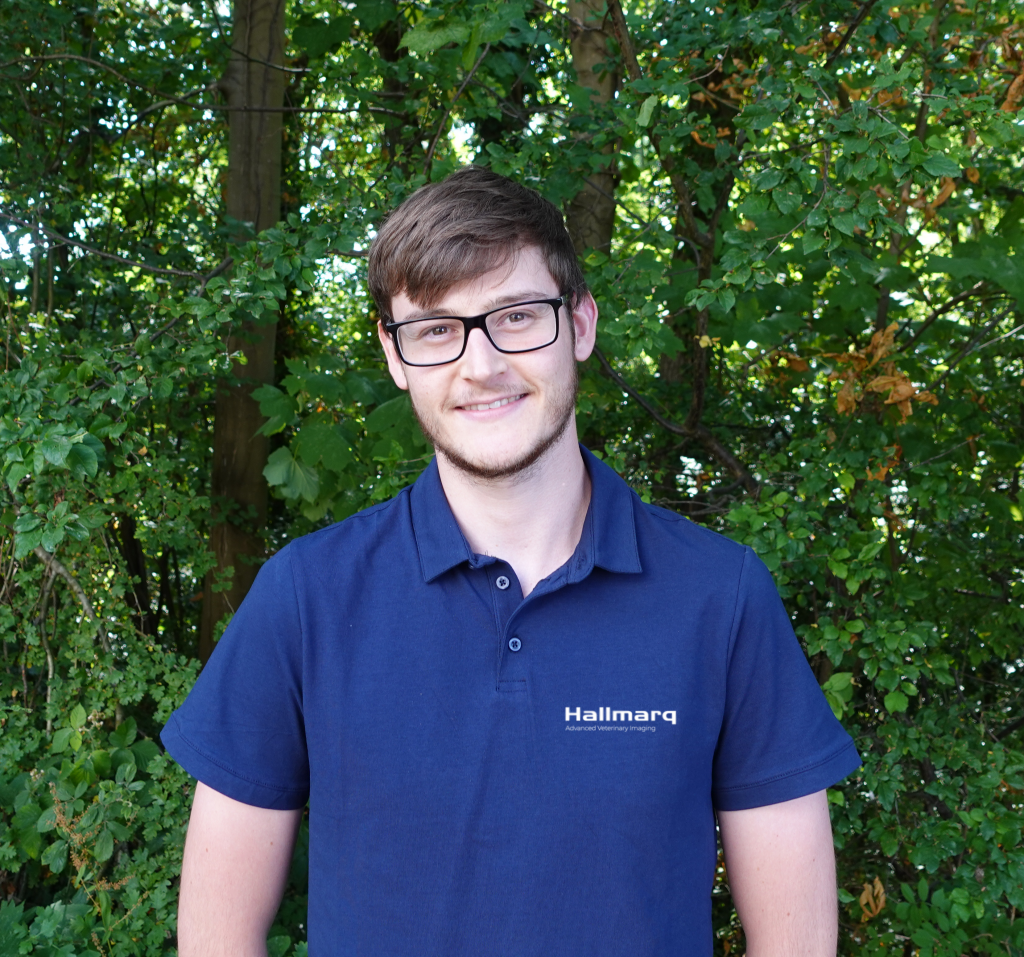 Sam Gutcher
Customer Success Engineer
Sam joined us in July 2022 as a Customer Success Engineer with our team in the UK head office. Sam studied Mechanical engineering at the University of Surrey and spent four years as a tutor with Explore Learning before a very brief stint with NPL – the UK's National Metrology Institute. Sadly Covid-19 forced the closure of this position. Sam will focus primarily on our Equine MRI and CT products, assisting customers with remote support and servicing.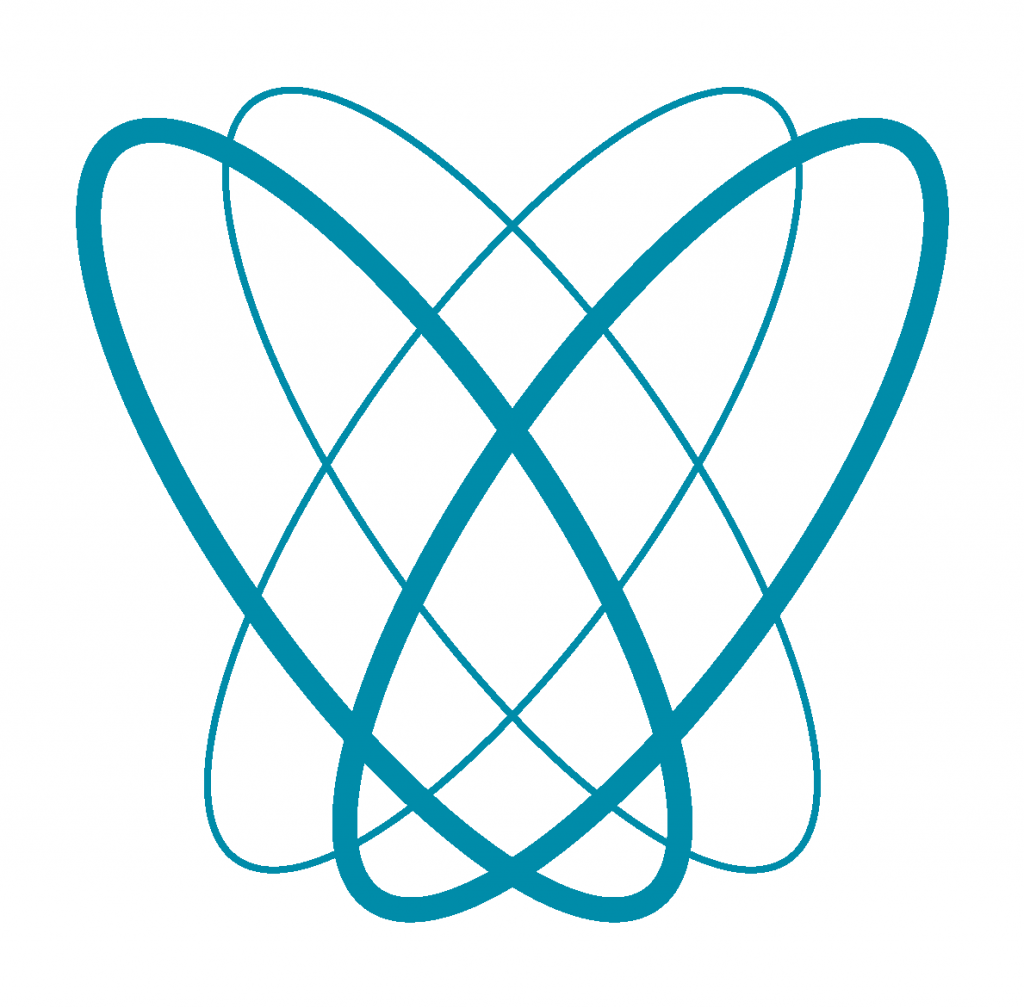 Mike Harris
System Engineer
Mike Hallmarq in December 2023 and is an experienced development engineer, with a degree in electrical and electronic engineering. He has significant engineering and software development experience, primarily within the medical industry. Most recently Mike has been the principal system engineer at a neonate ventilator company. As part of our development team, Mike will be involved with a wide range of our product development activities, with a particular focus on system design and optimisation aspects.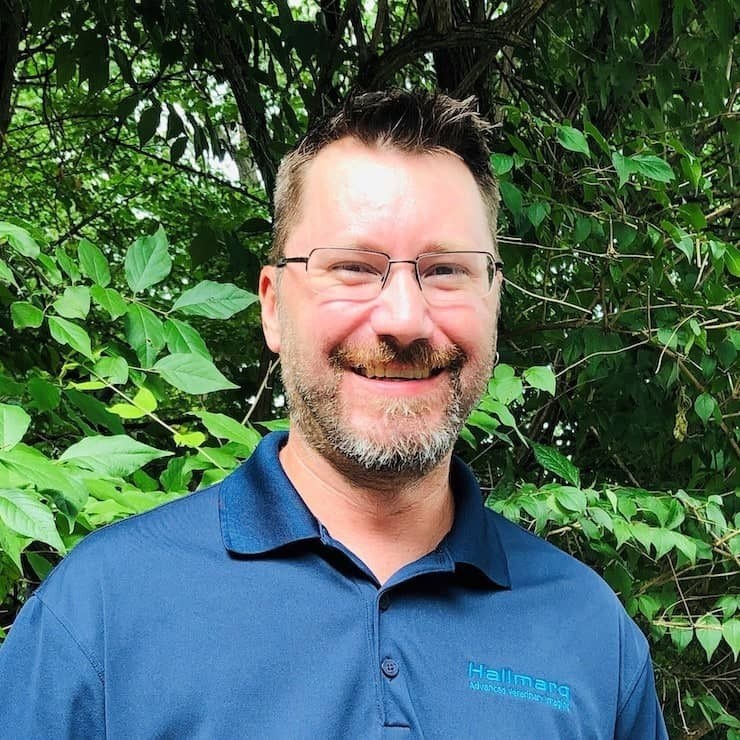 Ed Hedborn
Supply Chain Co-ordinator
Ed joined Hallmarq in May 2019 as Technical Operations Representative for the North American team. He is overwatch in our Chicago office with responsibility for inventory, shipping, and sourcing. New to veterinary imaging, he brings an array of talents from various management and trades acquired over 20 years, including work with a leading electronics retailer. The warmer months find him fishing, camping, cycling or playing sand volleyball and, as temperatures drop, skiing, video games, and watching American and European football top the list. He also has three cats Tre, Taylor and the aptly named Fatty!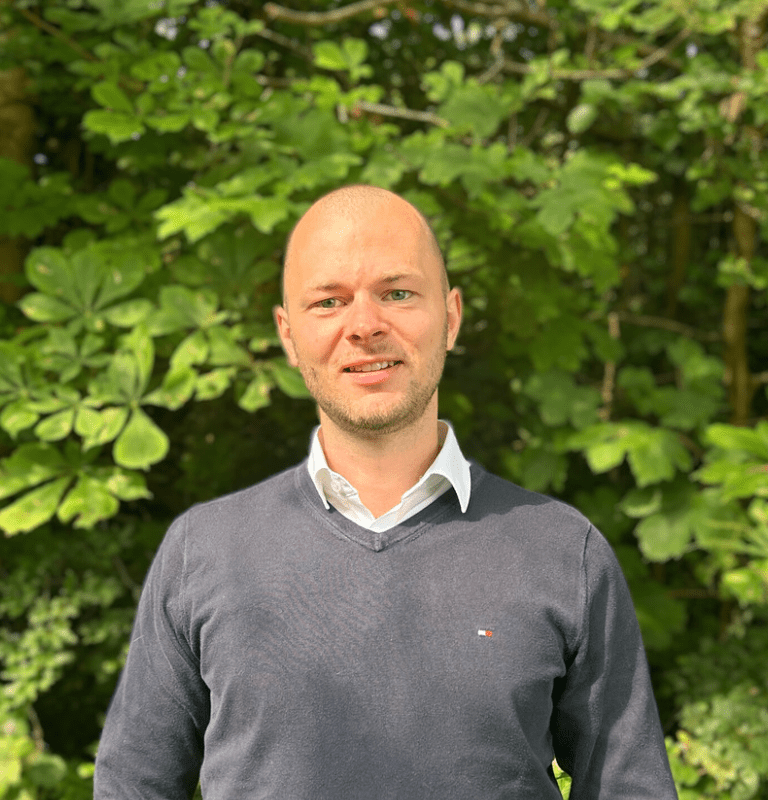 Simon Hoffmann
Equine New Business Manager Europe
Simon joined Hallmarq in July 2023 as Equine New Business Sales Manager for Europe. After completing an apprenticeship as an equine professional at Marbach national stud in Germany, he graduated with a BSc in Equine Management from Hartpury College, UK. Having worked all over the world in dressage, show-jumping, racing, polo, breeding and equine therapy, Simon has a thorough knowledge of, and a huge passion for, the industry. Before joining the company, he worked as a regional sales manager in the agricultural sector for three years before realizing that he missed working with horses and that cows are not quite the same! Currently, he is completing a Master of Business Administration with a focus on agribusiness at the University of Göttingen alongside working at Hallmarq.
In his spare time Simon enjoys being out in nature with his Spanish greyhound Vivaldi, spending hours and hours creating virtual 3D-drawings of equine stables and facilities and searching the internet, together with his wife, for old farmhouses to buy.
Craig Hoines
Small Animal Clinical Product Manager
Craig joins Hallmarq after sixteen years in the animal imaging industry for IMV Technologies, who purchased BCF Technologies. His role evolved from X-Ray and ultrasound sales in the UK to managing the global distribution network for BCF. Latterly his role was Sales Director for the UK, Ireland, Australia and New Zealand. Craig has a background in toolmaking and small business management and a Masters Degree in Business Coaching. With a passion for supporting all areas of the business he impacts, his strengths lie in technical applications, building rapport and long term business relationships. When not working, Craig enjoys cycling with his local cycle club in the Surrey Hills. He and his wife have the most beautiful Cocker Spaniel called Millie who graces them with affection as and when she requires it!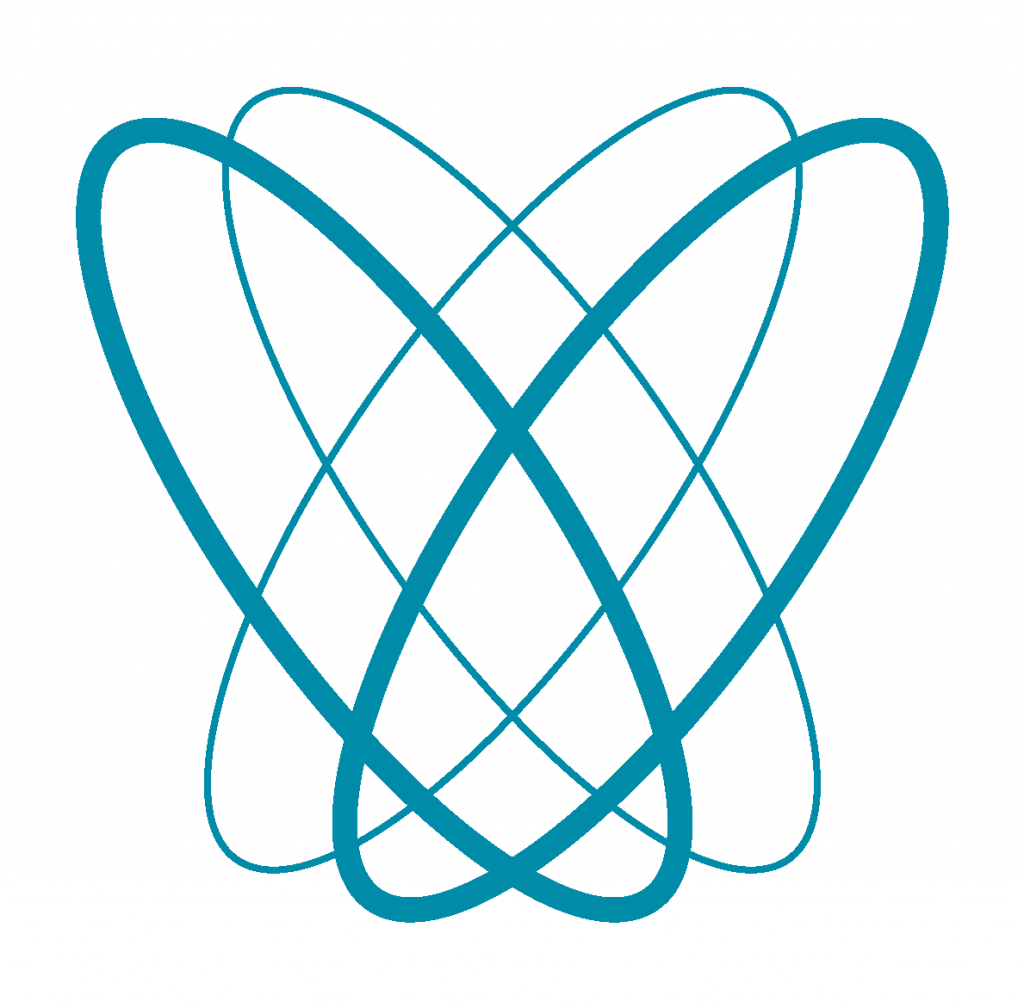 Heather Hoines
Equine Product Manager (maternity cover)
Heather joined us on 1st September 2023 as Equ ine Product Manager (covering for maternity leave). She brings 15 years of management experience to the role and a wealth of knowledge about the animal health industry.Graduating from the Royal Agricultural University with a BSc (Hons) in International Agriculture & Equine Business Management, Heather worked in equine veterinary practice, gaining valuable experience with equine nursing and the day-to-day running of a busy ambulatory, stud medicine and referral practice. She went onto join Dechra Veterinary Products spending 18 years with them, including 5 years as National Sales Manager for the UK. She has a passion for coaching people, using humour to support a high performing team culture. Heather's mantra is 'there is always a solution… and cake!' When not working, Heather volunteers with the Riding for the Disabled Association, sings with a local community choir & her newest hobby is beekeeping, which she finds a real buzz! When not headfirst in a beehive, you might also find her walking the family Cocker Spaniel Millie.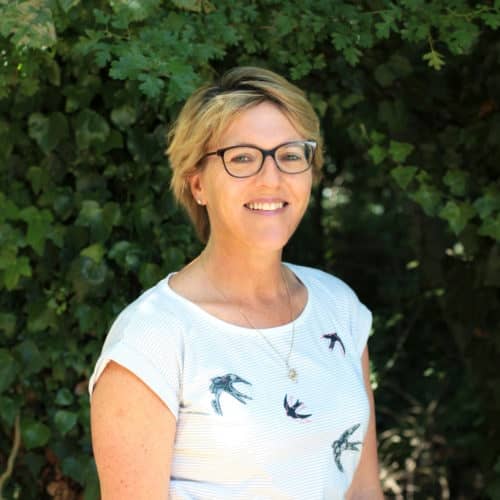 Sara Horner
Marketing Communications Specialist
Sara joined Hallmarq in March 2013 as EA to the CEO, with a background firmly rooted in sales, marketing and customer service. With a BA (Hons) in English Language and Literature, she moved to the Marketing department in November 2021 and is now responsible for raising the company's visibility through targeted global marketing communications to increase engagement. In addition she handles PR and internal communications and organises Hallmarq's conferencing and events around the world. Happiest when outdoors, most of her spare time is taken up with hiking, yoga and a large pile of good books.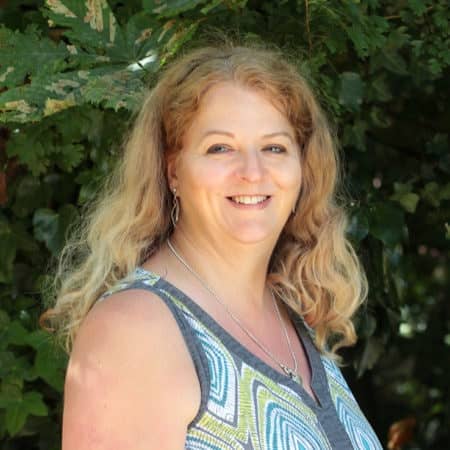 Michele Hoskins
Financial Controller
After graduating with a BSc (Hons) in Biological Sciences, Michele trained as an accountant with a medium sized firm where she specialised in SMEs. She joined Hallmarq in 2011 as Financial Controller for the group of companies and enjoys the challenge of providing accurate financial information across all our territories and product lines. In her spare time, Michele loves the theatre and concerts, arts and crafts and baking cakes, some of which make their way into the office much to the delight of the team!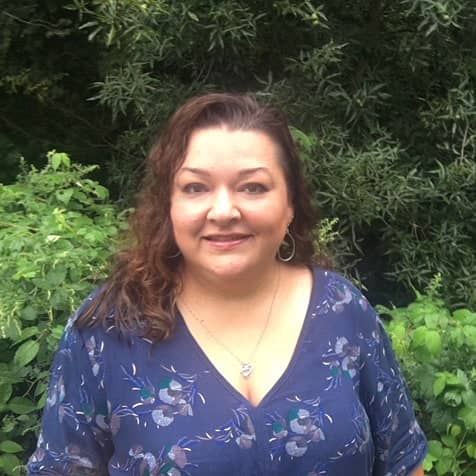 Isabel Joharjian
Senior Customer Success Trainer – North America
Isabel is a licensed technologist specialising in Radiography and MRI, and certified by the American Registry of Radiologic Technologists in both modalities. She graduated with a degree in Radiography in 1999. After working in both a hospital environment and outpatient facility, she combined her love of animals and passion for MRI to scan companion animals including penguins, snakes and parrots! Prior to joining Hallmarq in 2014, Isabel worked as a Chief MRI Technologist which included training, MRI equipment maintenance, and scanning. In her spare time, she enjoys gardening, traveling the world with her family and attending Broadway musicals.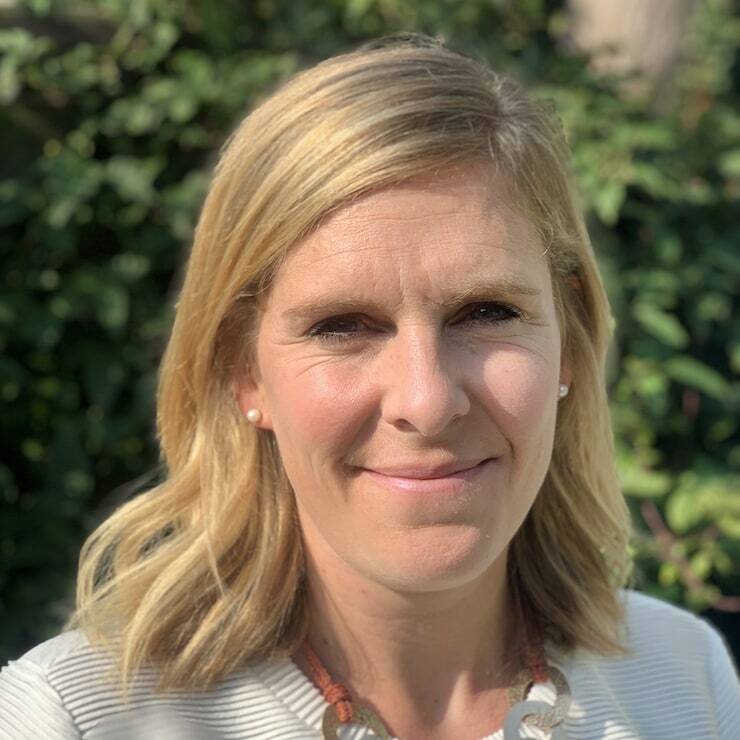 Holly Johnson
Equine Clinical Product Manager
Holly joined Hallmarq in February 2020 as Equine Account Manager for the UK, helping customers optimise case load from their diagnostic imaging equipment. In February 2022 she moved into her current role to work on the development of clinically relevant marketing materials. A vet with equine, general practice and industry experience, Holly has previously worked in the profession both in the UK and Australia and has a wealth of experience in the imaging industry.
When not at work, Holly spends time walking her very energetic Dalmatian and has recently embarked on a self-build project so is happiest getting stuck into interior design and DIY.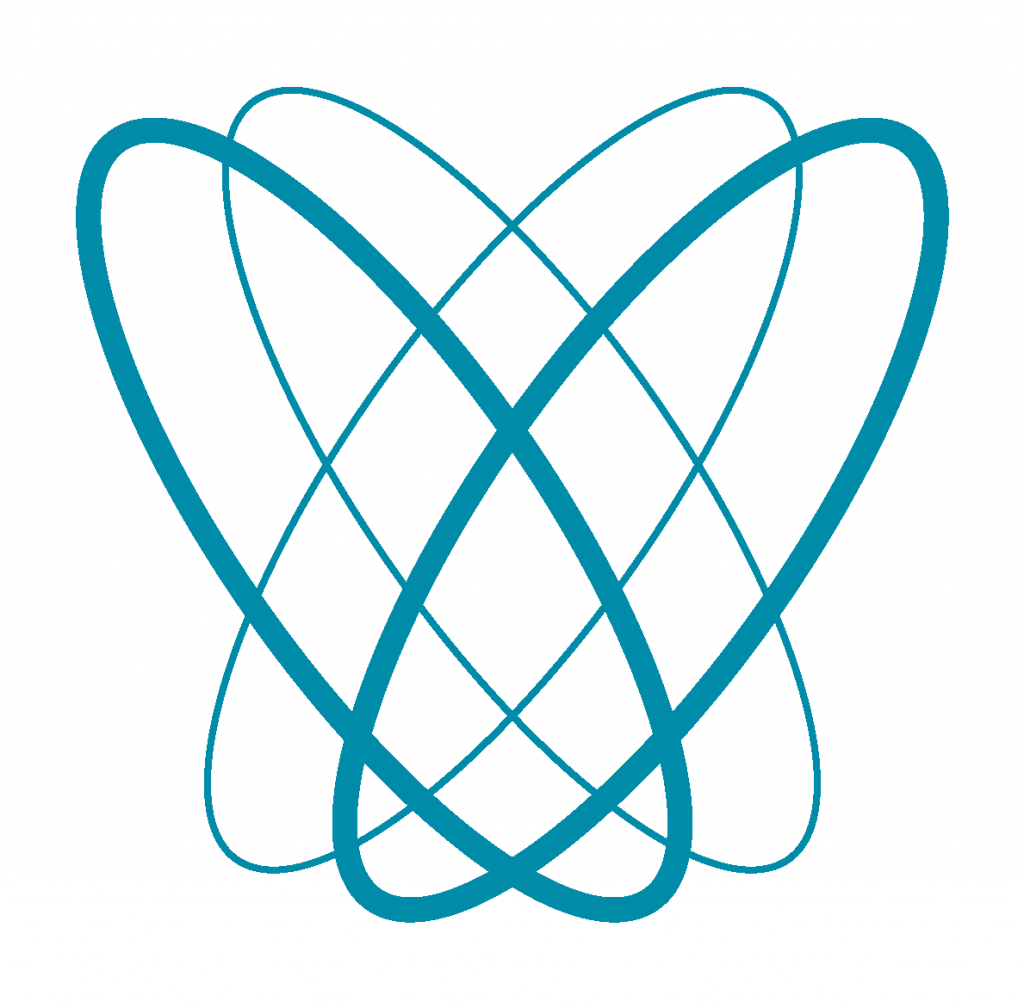 Mark Knibbs
Senior Manufacturing Engineer
Mark joined us in May 2023 to take on the newly created role of Head of Manufacturing. As we increase our manufacturing capabilities, due to increased demand for our products, his extensive experience as a manufacturing engineer and manager will be key to our growth. Mark has even worked with some of our current employees before at other companies so is not a complete stranger to us or the business!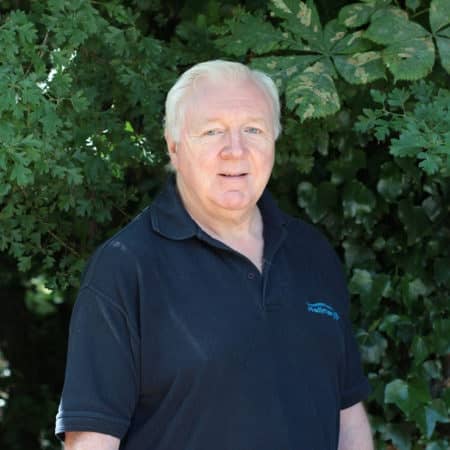 Russ Knottley
Surveyor & Site Planner UK EUR ROW
Having previously worked in Architectural Departments for National Westminster Bank, London Guildhall and private practice, Russ bought his expertise to Hallmarq in September 2006. His role includes site planning for PetVet, Equine and CT installations worldwide and he enjoys helping clients to achieve their design and install expectations. Russ is also responsible for Health and Safety working cross-company with all our teams. When not at work he coaches swimming for fitness to competitive groups, helping them to improve their technique and achieve their goals. He also enjoys classical music and open air concerts.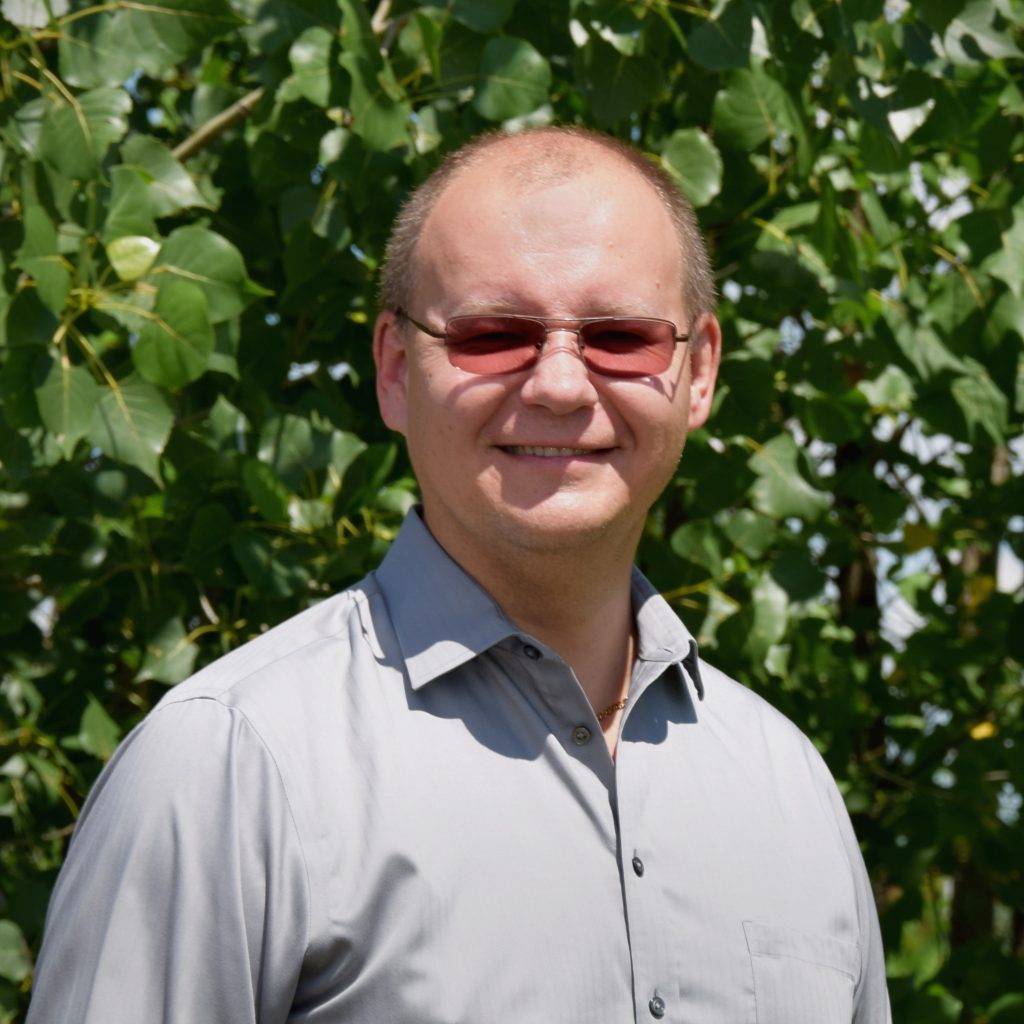 Vlad Kovalov
Regional Customer Success Manager – Americas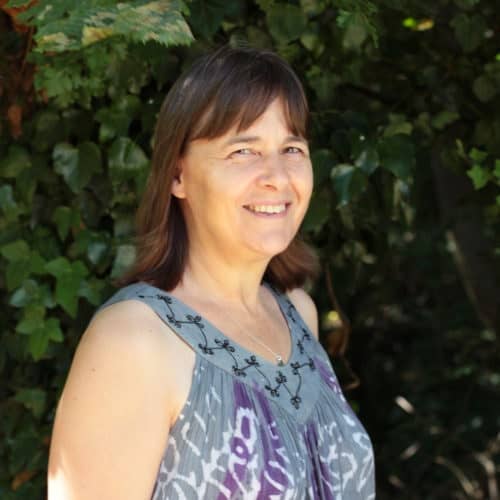 Laurie Kulcher
Finance Assistant
Laurie is an AAT qualified Accounting Technician who came to Hallmarq in December 2015 with over 20 years of experience in accounts. As part of our small but effective Finance Team, she is responsible for a wide variety of bookkeeping and accounting tasks. In her spare time Laurie enjoys reading, baking and writing doggerel poetry much of which keeps us amused when expense claims are overdue!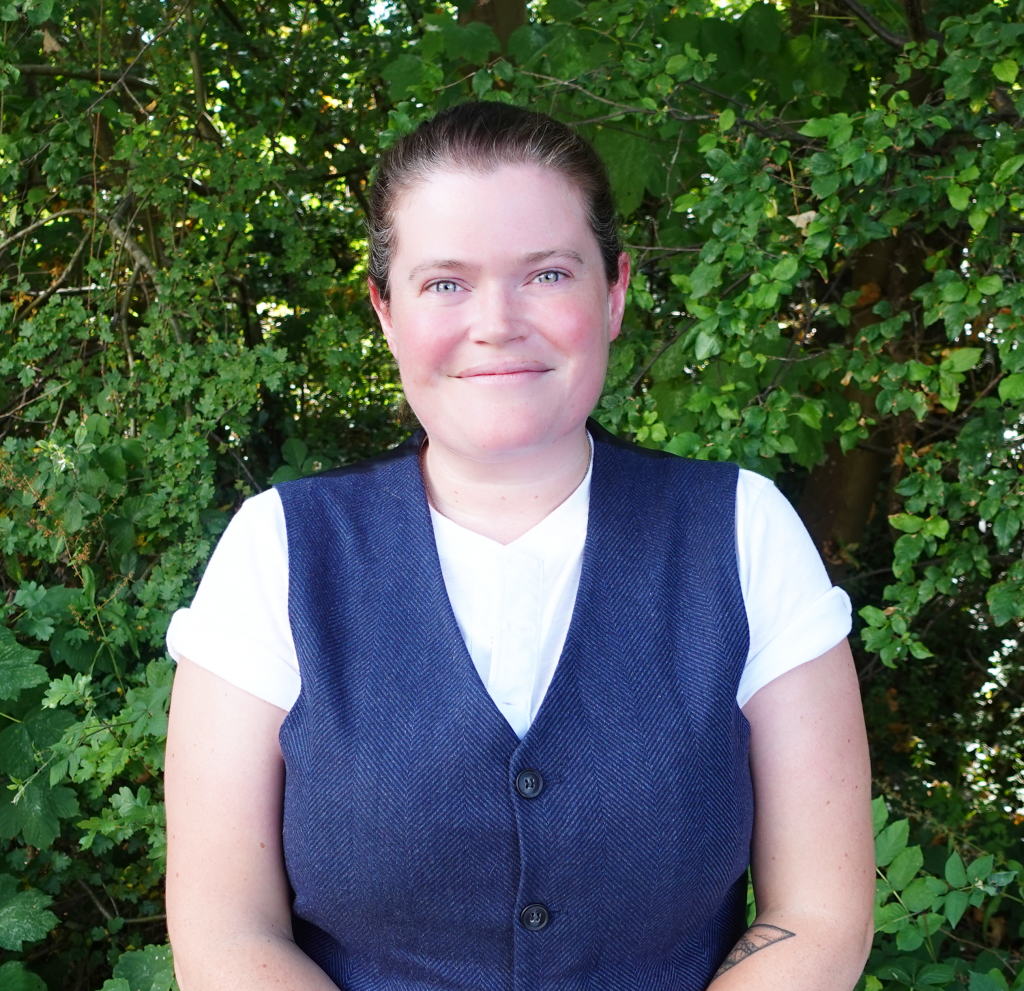 Katherine Lambert
Finance Business Partner
Katherine qualified as a Chartered Certified Accountant in January 2018 and joined the Hallmarq team in July 2019 with a background in management accounting. Prior to this, she worked with various mid-sized organisations to help with setting up and streamlining processes and managing data to support business decisions. She is currently working towards a BSc in Computer Science through the University of London, in order to help bridge the gap between obtaining data and business insights. A keen motorcyclist and the proud owner of a Kawasaki Vulcan, Katherine also enjoys flatwater kayaking and open water swimming in her spare time.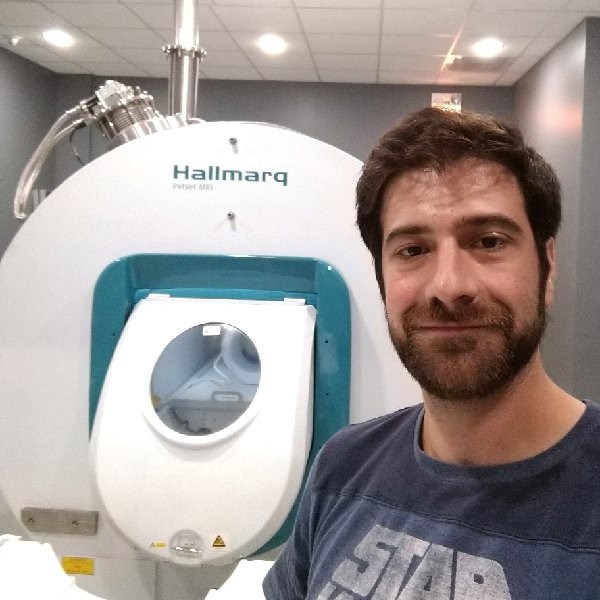 Kevin Martin
Senior Customer Success Engineer – North America
Kevin studied IT and basic programming and logic at Devry University and joined Hallmarq in August 2018 to install and support both PetVet and Equine products. He has extensive experience in both conventional and digital medical device imaging solutions. For the past 12 years, he has held various roles related to production, technical support, training, logistics, and management ending his tenure leading the North American operations for the medical device manufacturer Planmed for the last three years. He also holds many professional certifications in software and healthcare technologies.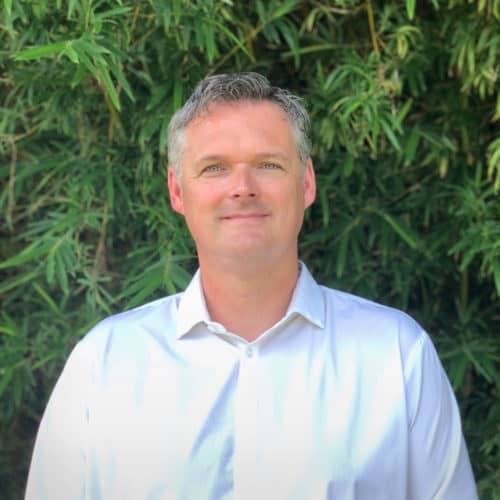 Shawn Miller
Small Animal Sales Director – North America
Shawn joined Hallmarq in 2105 with responsibility for generating new business for our Small Animal MRI. He also has a hand in marketing and product development with his industry ear key to understanding customer feedback. Shawn has over 15 years' experience selling technology in the veterinary industry with companies such as Idexx, Patterson and Cubex. With an extensive background in diagnostic imaging, and established relationships within the veterinary industry, Shawn brings a unique skillset to Hallmarq. In his spare time, Shawn tries to keep up with his wife and three children while staying active in church. He is also an avid football fan of the Michigan Wolverines, his alma mater.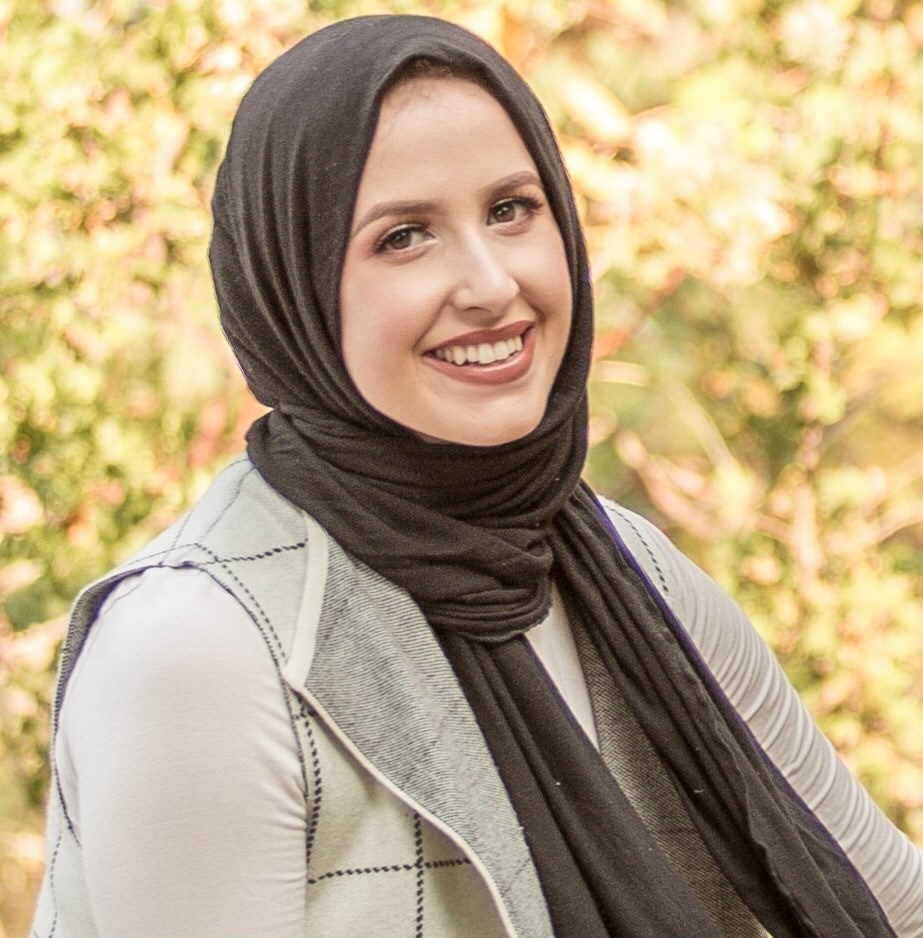 Emily Miry
Customer Success Trainer – North America
Born and raised in the San Francisco Bay Area, Emily joined Hallmarq's Customer Success Team in November 2021. She graduated in 2015 and attained her MRI license (ARMRIT) in human medicine. Emily immediately switched to the veterinary field, working for six years in animal MRI and CT at a veterinary emergency and specialty hospital in San Jose, CA, before joining Hallmarq in her capacity as customer trainer. Aside from being a busy mom to her baby and toddler, she enjoys relaxing with a nice cup of coffee and a book in her spare time.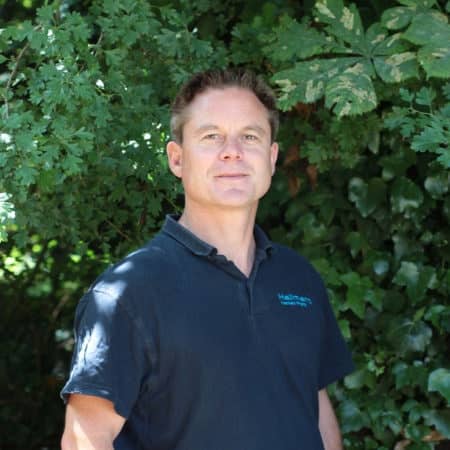 Dan Mountifield
Specialist Account Manager UK ROW
Dan graduated from University with a Biomedical Science degree. He went on to work in practice as a vet nurse for a short period before becoming Technical Services Manager for Vetlab Supplies Ltd, and then Product Manager for Synermed Europe Ltd. Dan joined Hallmarq in 2006 as an MRI Applications Scientist in a Customer Training and Support role. February 2022 saw him move into his current role which includes extensive travel to Hallmarq's sites worldwide. Dan is a horse owner and rides and works his two Shires in his spare time.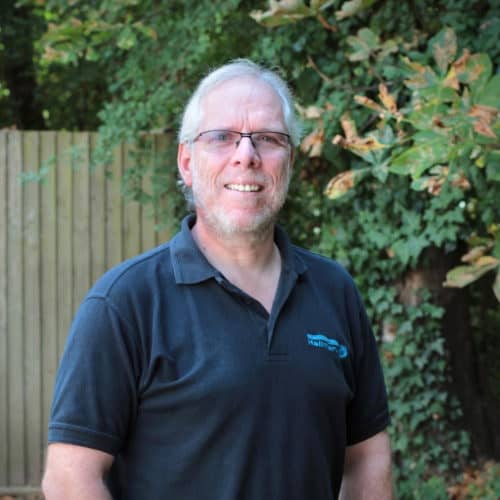 Graham Nayler
Chief Software Engineer
Graham graduated from Oxford with a degree in Chemistry, and then earned a PhD in NMR Technique development from the University of Manchester. He has worked in MRI from its early days, initially as a Development Physicist with GEC's Medical division (Picker International), before moving full-time into software development. He has taken the lead in the Hallmarq software design and development since its inception. When not absorbed in MRI software, Graham is a keen skier and gardener.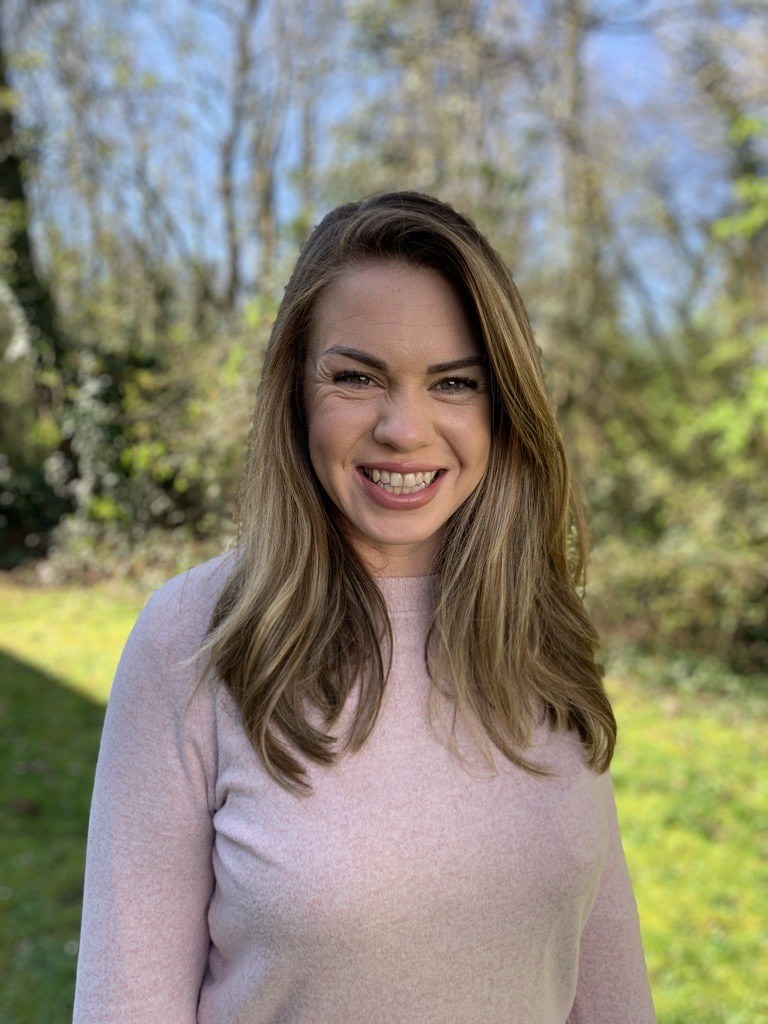 Carina Northern
Equine New Business Manager UK ROW
Carina joined us in April 2023, after 3 years spent with Jurox as a Technical Vet Advisor supporting their anaesthesia line. During this time, she also gained commercial experience managing two of their vacant sales territories. As an equine vet for 5 years prior to this, Carina completed an internship at a busy North Yorkshire referral hospital, joining the vet team at the same practice, as well as at an equine hospital in Cambridgeshire. With her prior equine and industry roles, Carina brings to Hallmarq a wealth of practical and sales experience. When not at work Carina can either be found with her horse, Harold the Haflinger, or with her husband walking their Golden Retrievers; Douglas and Willow.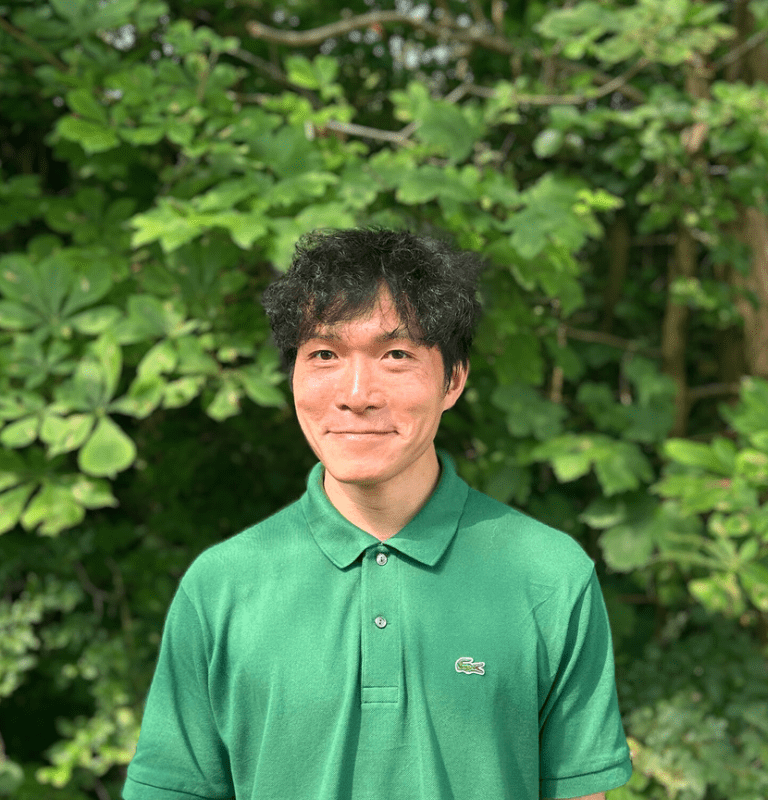 Ren Ng
Supply Chain and Purchasing
Ren joined Hallmarq in January 2023 to work on improving supply chain and purchasing processes. With a degree in Applied Chemistry, but no desire to become a chemist, he has built a career working with various medium-sized manufacturing organisations. The past 15 years have included positions in customer service, business development, supply chain, project management, workflow analysis, improvement solutions and developing and implementing procedure. In his spare time, Ren enjoys cycling, badminton and video games. He also travels the world with family whenever the opportunity arises and enjoys walking his Akita dog, Nanasen.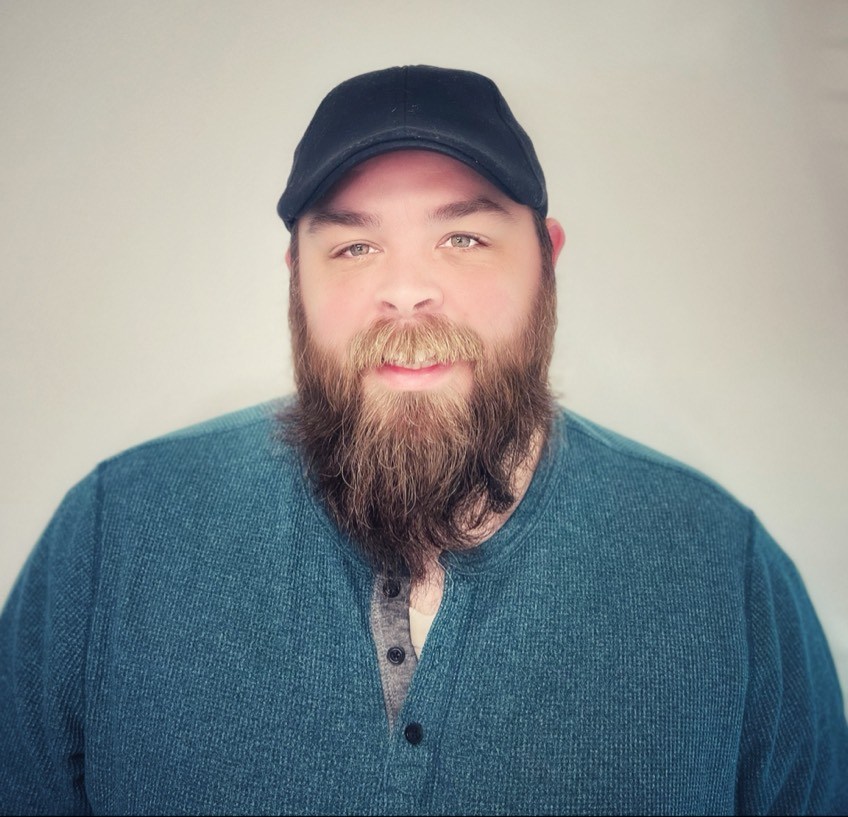 Alex O'Toole
Customer Success Engineer – North America
Alex joined Hallmarq's Customer Success Team in February 2022 and is based out of our West Chicago Offices. He has extensive experience in both conventional and digital medical device imaging solutions. For the past 12 years, Alex has held various roles related to customer service, technical support & training, logistics, quality assurance, and management for a global medical device manufacturer.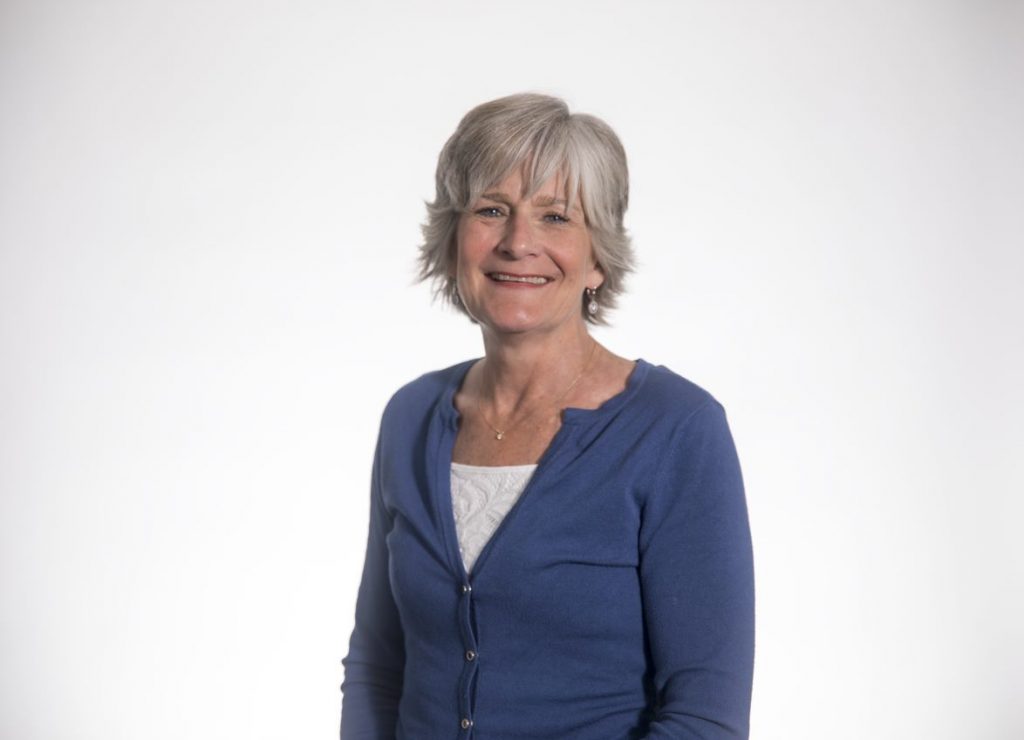 Kathy Otto
Finance Assistant – North America
Kathy joined Hallmarq in May 2015 to help establish the Finance Department for our US entity. Prior to having her two daughters, she worked full time in Construction Management as an Assistant Project Manager and Office Manager; both major roles supporting the President and Vice President. She was also instrumental in setting up the Finance/HR Department for a Netherlands-based software company. She now supports Hallmarq's CFO and Financial Controller in the UK, as well as the supporting our US team. In her spare time, she teaches and practices yoga and is a self-confessed foodie. She also enjoys long trail walks with her Bernese Mountain dog, Bentley.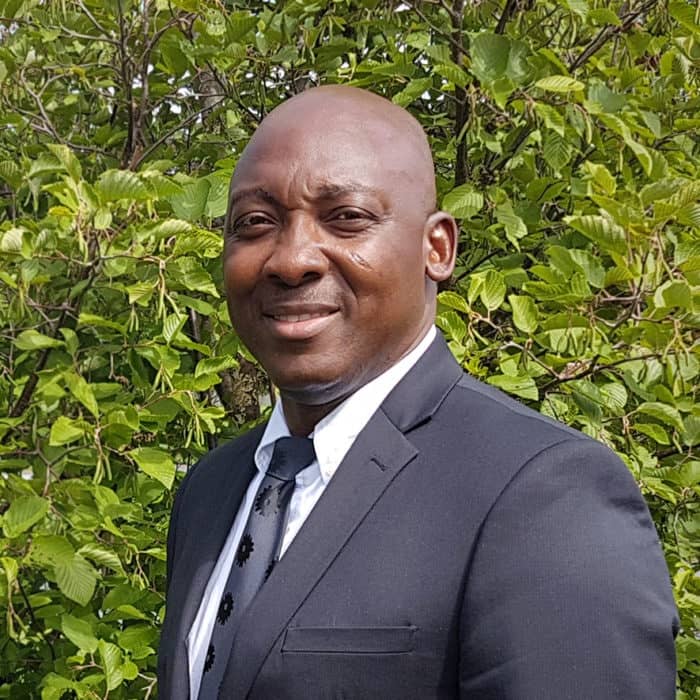 Fred Perkins
Senior Customer Success Engineer – North America
Fred has been with Hallmarq since October 2003 and has a Diploma in Electronics Engineering and studied Infomation Systems Management at Ryerson University. Fred previously worked with Celestica as a Failure Analysis Technician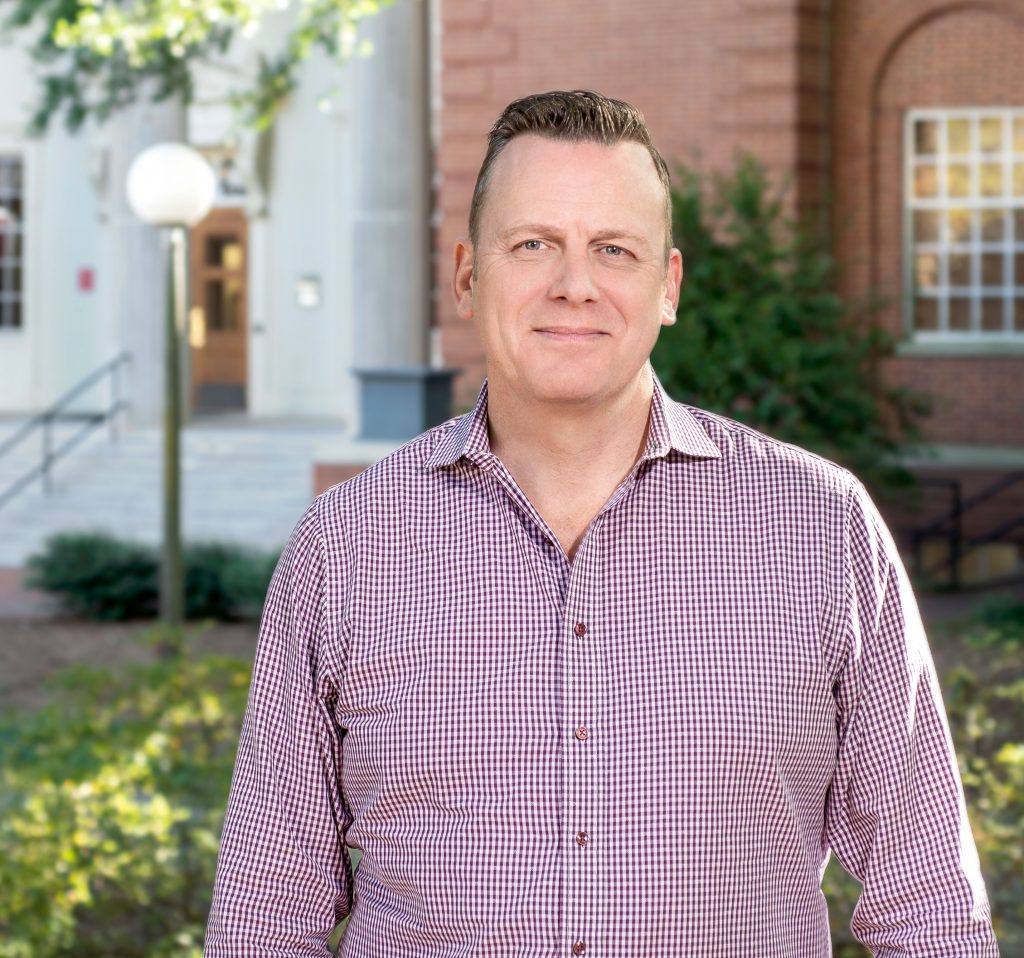 Simon Platt
Medical Director Small Animal
Simon joined the Hallmarq team in March 2021 as Medical Director to drive our Small Animal MRI clinical program. A professor of neurology at the University of Georgia until 2022, he now co-leads the teleneurology team at VetOracle. An Edinburgh University graduate, Simon went on to intern at the Ontario Veterinary College, University of Guelph and then completed a residency in Neurology and Neurosurgery at the University of Florida. As current Editor in Chief of the NAVC journal Today's Veterinary Practice, Simon has authored and co-authored numerous journal articles and book chapters in many leading neurological publications. He is also past- President of the ACVIM Neurology Specialty, Founder member of SEVEN (South Eastern Veterinary Neurology) in the USA and a fellow of the Royal College of Veterinary Surgeons. In his free time, Simon enjoys travel, music, photography and seeking out new craft gins!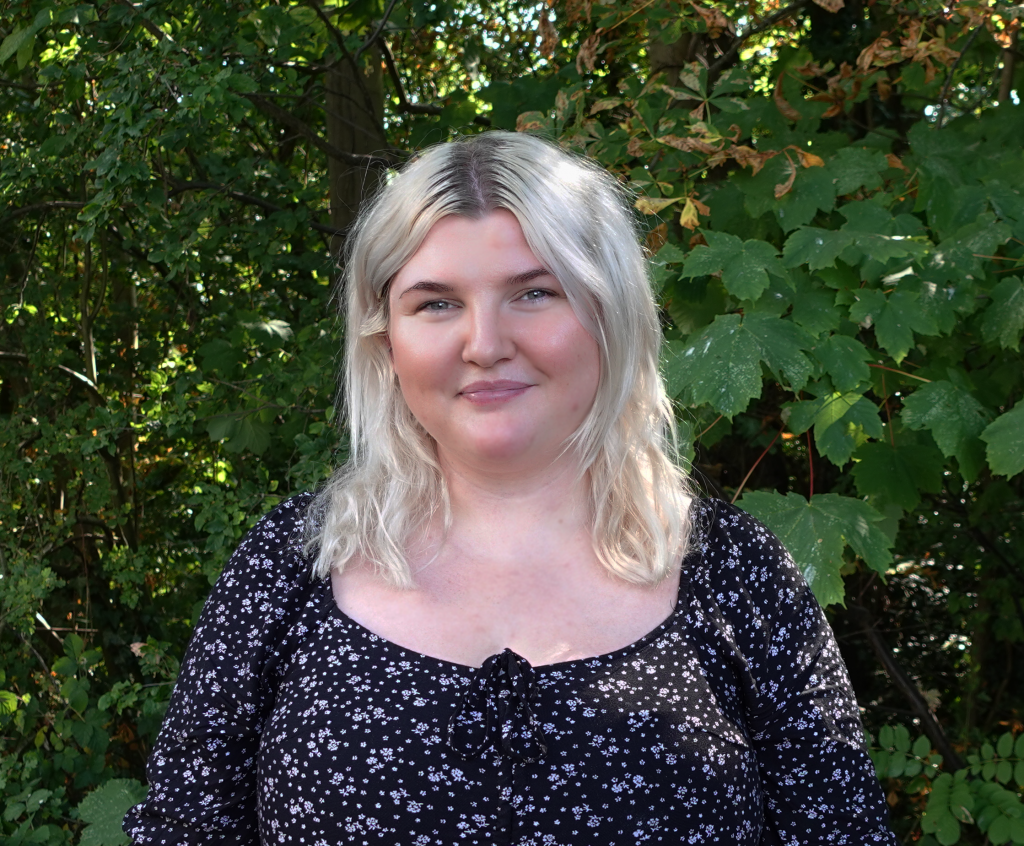 Rachel Prior
Marketing Co-ordinator
Rachel joined Hallmarq in March 2019, having graduated Bournemouth University with a BA (Hons) in Events and Leisure Marketing in 2018. Responsible for the company's Social Media platforms, she works closely with the Marketing Team on messaging and event promotion. In her spare time, animal lover Rachel can be seen in various vegan restaurants, forcing herself out on a Saturday morning run or tucking into popcorn at the Cinema.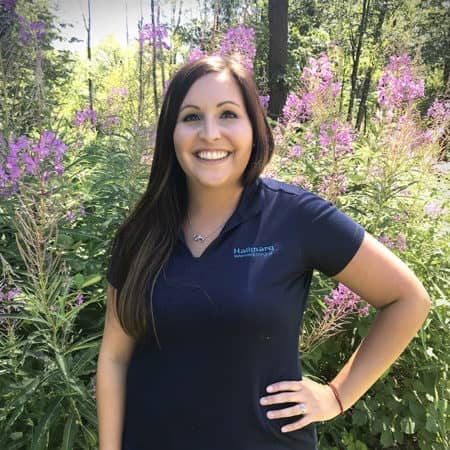 Suzanne Reese
Specialist Account Manager – Americas
Suzanne graduated in 2010 as a certified Veterinary Technician. She has 8 years' of clinical experience working as an equine technician, as well as 3 years' of experience as an MRI operator with one of Hallmarq's customer sites. Great experience to bring to her role! Suzanne joined Hallmarq in 2017 in Customer Training and Support, specifically for our equine sites, and moved into her new role in February 2022. When not working, she enjoys hunting and fishing with her husband Joe as well as spending lots of time with their two children and three fur babies.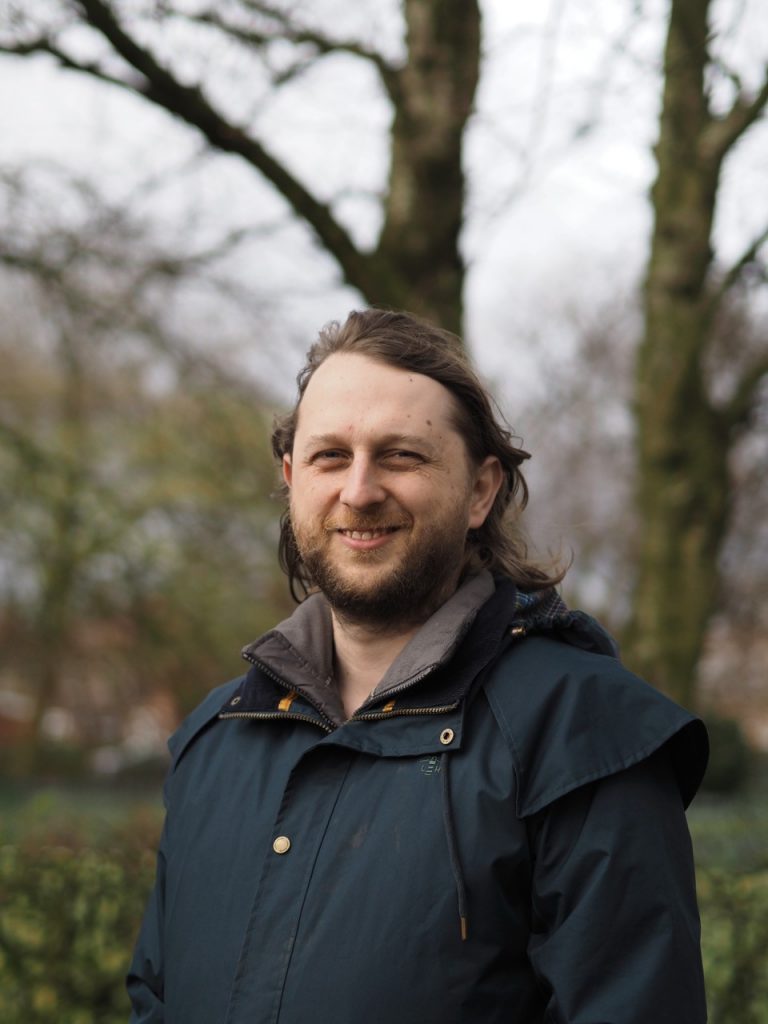 Ben Rowland
Senior Developer
Ben joined the Hallmarq team in January 2021 as Senior Software Developer to help further advance our MRI techniques. He completed his MR Physics PhD at the University of Oxford in 2012, getting both a first-class Master's degree and a DPhil.  He then worked as an academic at various universities around the world including Harvard Medical School in Boston and Oncopole in Toulouse, before lecturing in MRI at Manchester University. His move to Hallmarq means swapping human patients for animal ones! Outside of work he enjoys woodturning and building Duplo models with his kids.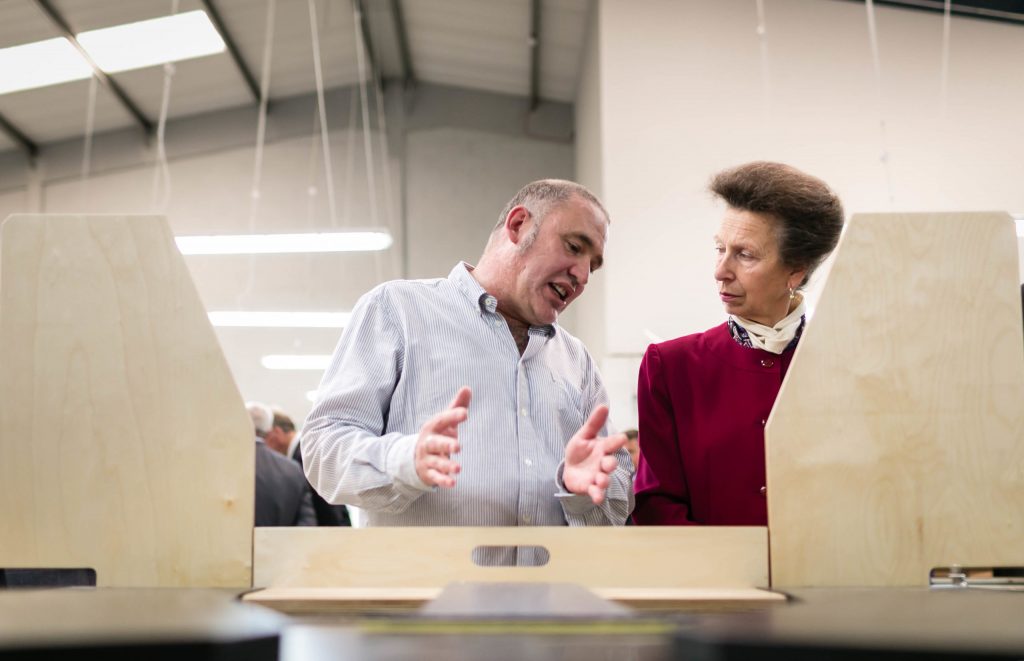 Trevor Selwood
Senior Manufacturing Engineer & SME Equine
Trevor joined us in 2004 as part of a then very small team, working in manufacturing, service and installations. Prior to that he worked in many and varied engineering jobs including bespoke packaging machinery and optical disc production. His career has taken him around the world to countries where working to extreme tolerances, and often in extreme heat, has conditioned him for the pressures of a customer facing role with both the cultural and language barriers that can bring. As Senior Manufacturing Engineering with specialist equine knowledge, he continues to work alongside a growing team of skilled engineers. In his spare time, Trev enjoys live music gigs, cycles lots and eats out frequently. He also has a love for both hedgehogs and elephants but is yet to develop a scanner that would suit either anatomy!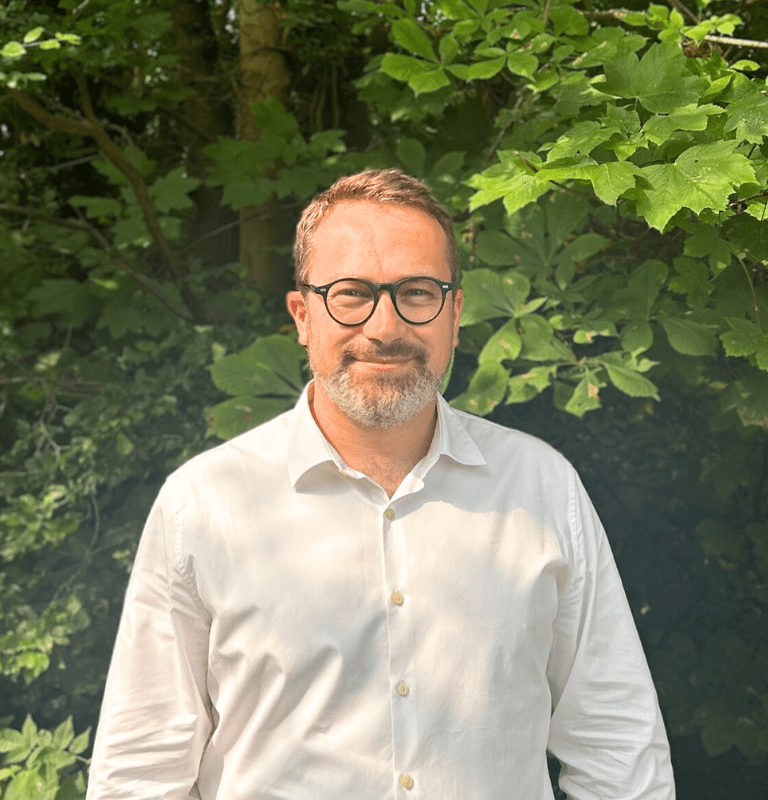 Maxime Sergent
Equine New Business Manager – France
Maxime joined us in July 2023 having spent most of his career in agriculture related businesses and more specifically reproduction. He studied international trade and holds a Bachelor degree from the International Business School of HAN University of Arnhem, Netherlands and a master's degree from the Ecole Supérieure du Commerce Extérieur of Paris, France. Since then, Maxime has travelled to more countries than his passport had pages for, always returning to his beloved country, France. To now, most of his career was spent at IMV Technologies, l'Aigle, France where he was successively in charge of the EMEA region and then Global Key Accounts. Curious in nature, Maxime is passionate about understanding his customer's goals and helping to achieve them.
Outside of work and with two young children, Maxime battles to get back into triathlon shape every now and then with the distant hope of finishing an Ironman at some point, maybe spread over a few days!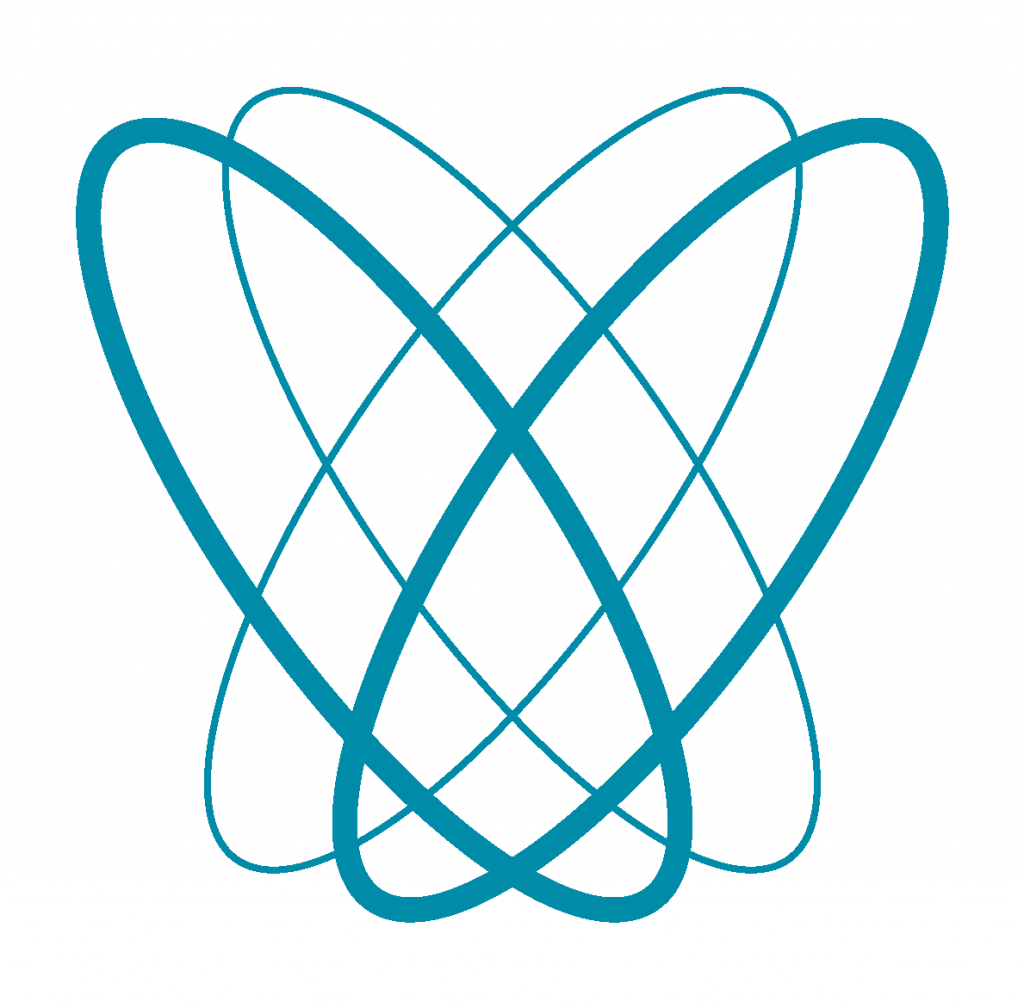 Simon Small
Senior Customer Success Engineer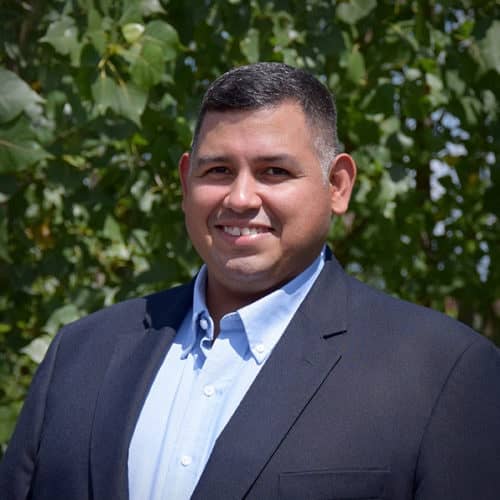 Mike Torres
Global VP Customer Success
Mike joined us in August 2017. Prior to this, he spent 17 years driving the growth and success of a leading healthcare technology company, finishing his tenure as their North American Operations Manager. He has developed and led teams in customer service, technical support, field service, production, logistics, regulatory and safety, quality assurance, and business development. He holds numerous professional certifications in business management, operations, and healthcare technologies and has an Executive Master's Degree in Business Administration from Strayer University. When not working, Mike enjoys adventures with his family (especially Disney World), likes radio control vehicles, fishing, audio technology and gadgets, and loves guitars.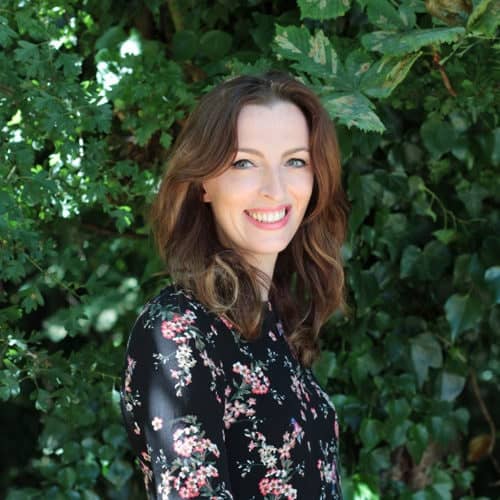 Jennifer Weir
Head of Marketing
With a BA (Hons) in Graphic Design from Falmouth University and a background in exhibition management, Jen joined Hallmarq in October 2014 bringing a unique perspective to the team. Her design and production experience comes to the fore when producing marketing collateral and she is key in overseeing corporate identity and brand consistency for the organisation. In her spare time, Jen enjoys live music events, hiking, horse riding and walking.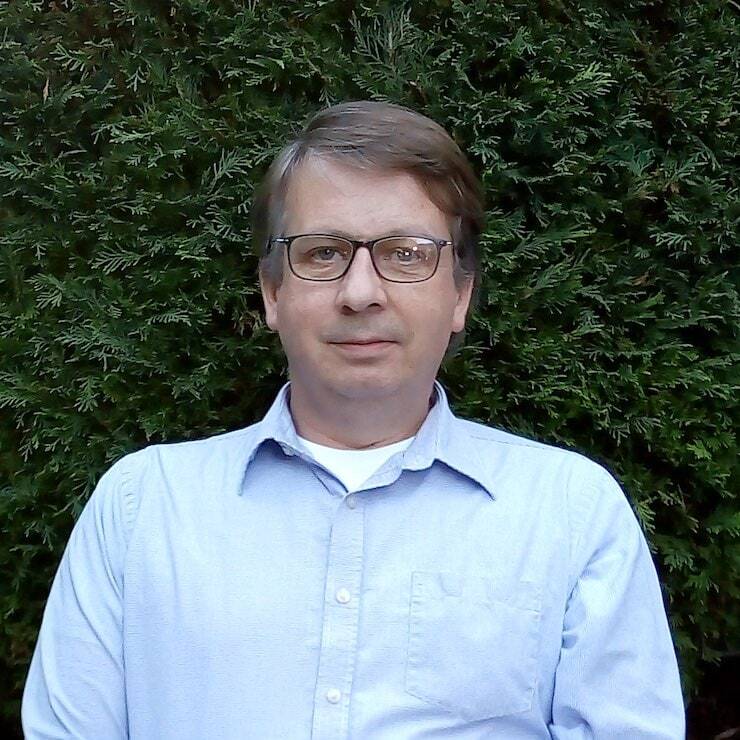 Richard Willshire
Hardware Developer
Richard joined the R&D Team at Hallmarq in April 2019 as a Hardware and Electronics Engineer. He began his career developing foetal heart monitors within a global company, later moving into obstetrics, sport science and avionics. A keen innovator, he also has several registered patents and keeps himself up to date with the latest technology. When not at work, Richard enjoys restoring his classic beetle and making custom parts in his garage.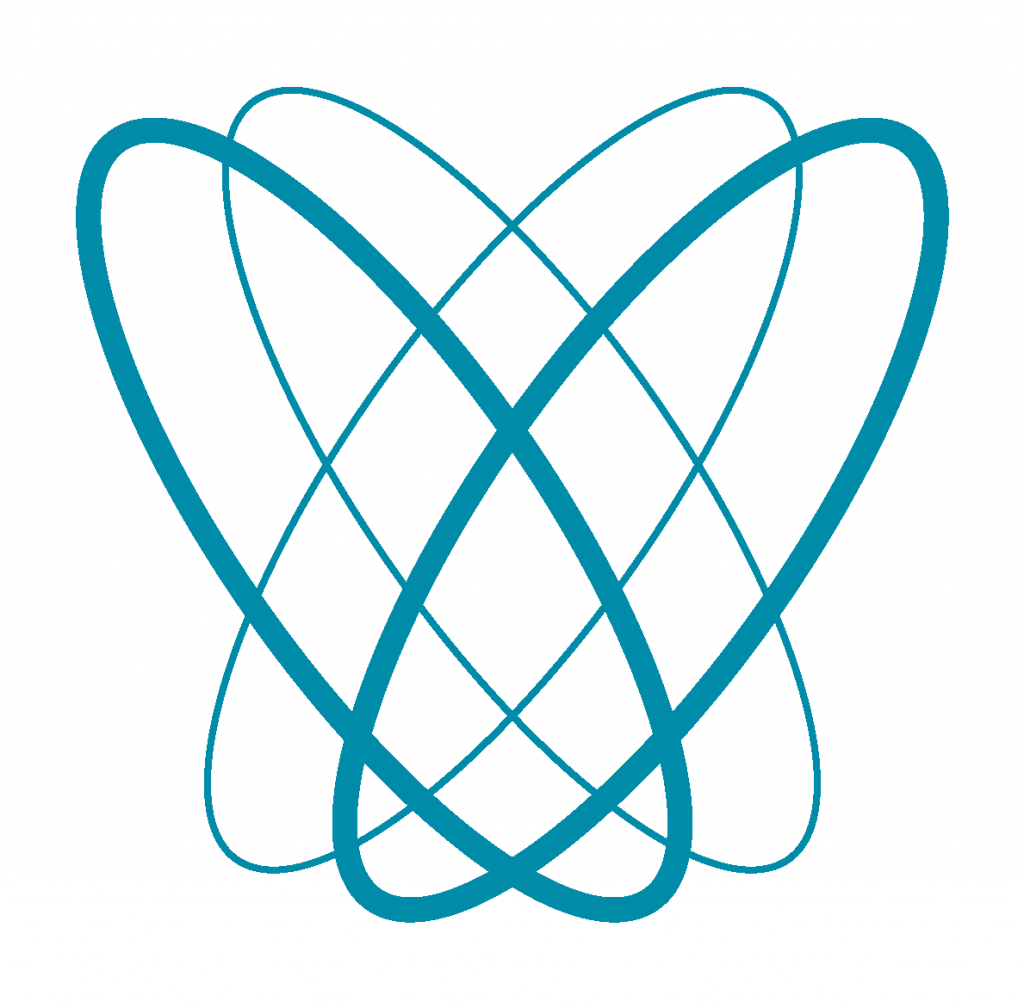 Sally Wilson
Executive Assistant to CCO
Sally joined us in January 2022 as EA to the CCO. Previously employed in various EA, commercial and event management roles (most latterly as Corporate Manager with the National Rifle Association), she brings a wealth of experience to her position at Hallmarq. Familiar with the equine world, and mum to her late horse Breeze for 20 years, Sally is now more likely to be spotted around the country in her trusty green VW camper! In her spare time, she is actively involved as Trustee of a local cat rescue and rehoming charity and has two beautiful bulldogs that keep her busy.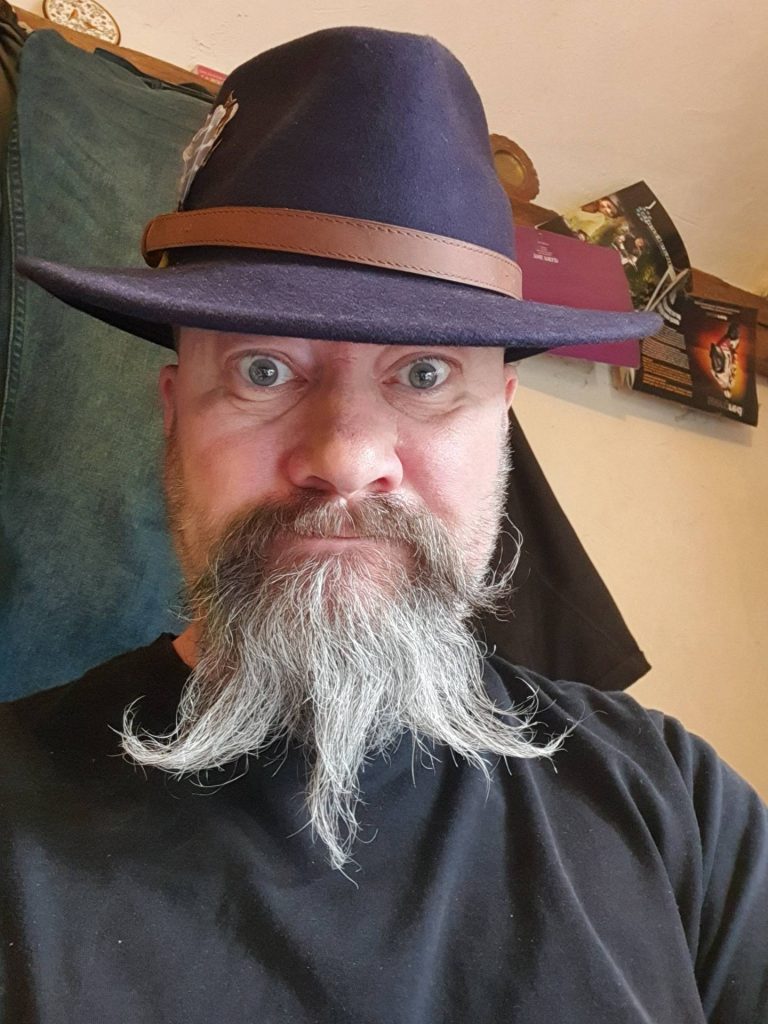 James Wright
Senior Manufacturing Engineer
James joined our UK Manufacturing Team in 2015, bringing with him several years of design and engineering experience in various fields ranging from toothbrushes to combine harvesters! With a BA (Hons) in Product Design, he has also worked extensively in the restoration, development and refurbishment of period property and furniture making. In a former life, James also counselled people suffering with mental health issues or those battling with substance misuse. When not engineering for Hallmarq, he enjoys road trips on his 2009 Triumph Sprint 1050, the countryside and a beer or two.
Small Animal Advisory Board North America
We are happy to announce the formation of our new North American Small Animal Advisory Board.
This board is comprised of a cross-functional team of US-based key opinion leaders in areas of veterinary neurology, surgery, imaging, anesthesia and general practice, and chaired by Dr. Simon Platt, Hallmarq's Small Animal Medical Director.
The purpose of the Advisory Board is to provide guidance to our product, clinical, and commercial programs to support our mission of increasing access to advanced imaging for more practices.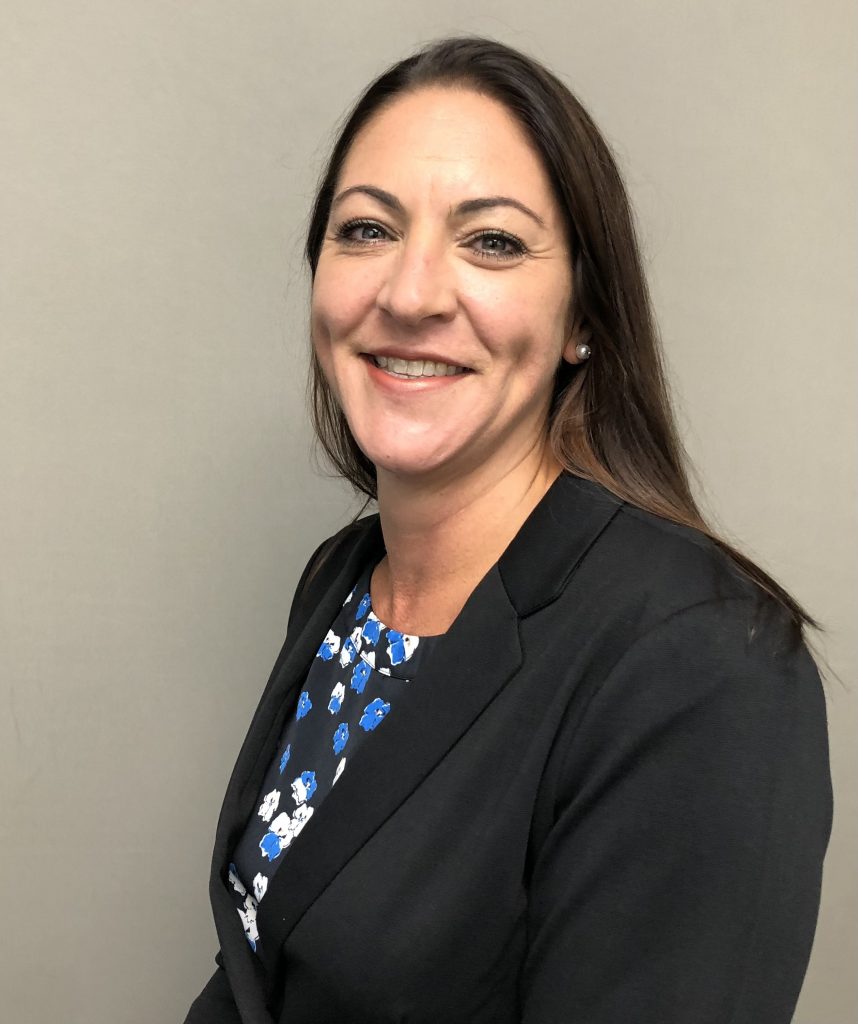 Dr. Jennifer Brisson
Dr. Jennifer Brisson is a graduate of the University of Massachusetts at Amherst and Tufts University, Cummings School of Veterinary Medicine. She completed her residency in Diagnostic Imaging at Tufts University Cummings School of Veterinary Medicine in 2008, during which she was trained in all modalities of Diagnostic Imaging including radiography, ultrasound, fluoroscopy, computed tomography, magnetic resonance imaging, and nuclear medicine. Following her residency, Dr. Brisson completed several courses of additional training in Interventional Radiology.
Dr. Brisson works full time for Ethos Veterinary Health as the National Director of Diagnostic Imaging, and as a diagnostic and interventional radiologist at the Massachusetts Veterinary Referral Hospital, located in Woburn, MA.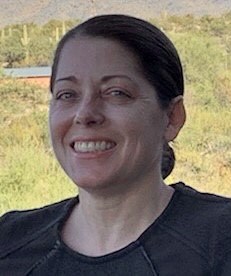 Dr. Bunita Eichelberger
Dr. Eichelberger began her veterinary career at the University of California, Davis. During her veterinary training, she received many scholarships and awards for her academic achievements. Following veterinary school, Dr. Eichelberger completed her residency training in diagnostic imaging and master's degree in Radiological Health Sciences at Colorado State University. Her lengthy career has spanned small and large animals in both private specialty practices and academia. Dr. Eichelberger is a respected national and international speaker and enjoys all aspects of diagnostic imaging with specific interests in cross-sectional computed tomography (CT), magnetic resonance imaging (MRI) and musculoskeletal imaging.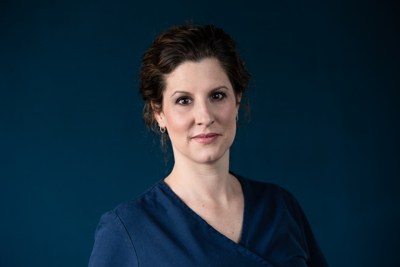 Dr. Elizabeth Goudie
Dr. Elizabeth Goudie is a specialist in anesthesiology and completed her comparative anesthesiology residency and Master's degree at the University of Minnesota. Prior to her residency, she completed a small animal internship with BluePearl Veterinary Partners in NYC. Her veterinary degree is from Ross University School of Veterinary Medicine.
Dr. Goudie owns Tristate Veterinary Anesthesia, PLLC a veterinary anesthesiology consulting company providing specialized and personalized anesthetic and analgesic advice. Before to starting her own company she headed the anesthesia department for BluePearl Veterinary Partners' four locations in NYC.
Dr. Goudie-DeAngelis is a regular speaker at national veterinary conferences and is a member of the Board of Directors for the ACVAA. She has published several scientific articles. Her Master's project as well as her clinical research has focused on pain control, including the use of local anesthetics and oral opioids in dogs. Dr. Goudie enjoys collaborating with other veterinarians, speaking with clients to ease their concerns about sedation and anesthesia.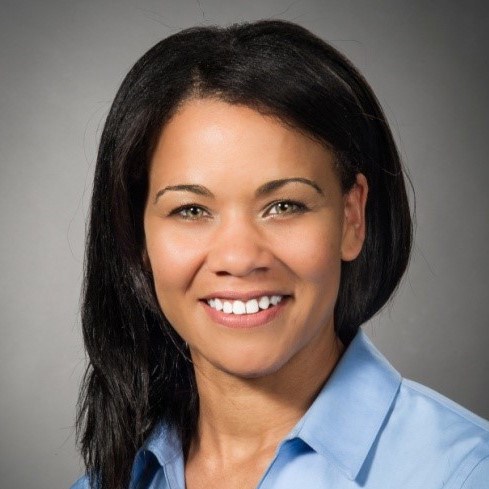 Dr. Catherine Love
Dr. Love graduated from the University of Wisconsin-Madison, College of Veterinary Medicine in 2004 after which she completed a Doctorate at the Leibniz Institute for Zoo and Wildlife Research, Berlin in Germany. She was an Alexander von Humboldt post-doctorate fellow and participated in a research stay at Erasmus Medical Center in the Netherlands. Catherine became the Interim director of Veterinary Technology at LaGuardia Community College in NY whilst working at the Eastside animal hospital as an Associate Veterinarian and becoming the Head Vet at Haute Vet and Veterinary Relief Services. Dr. Love was the Chief Veterinary Officer at the Center for Comparative Physiology at the Feinstein Institute in NY from 2014-2016 after which she transitioned to emergency medicine. In this role she served as an ER clinician in Louisiana,  Maine, North Carolina and was Director of Veterinary Services at Arkansas Veterinary Emergency & Specialists. Catherine completed an MBA at the Quantic School of Business and Technology in 2022 and recently joined the Veterinary Emergency Group travel team.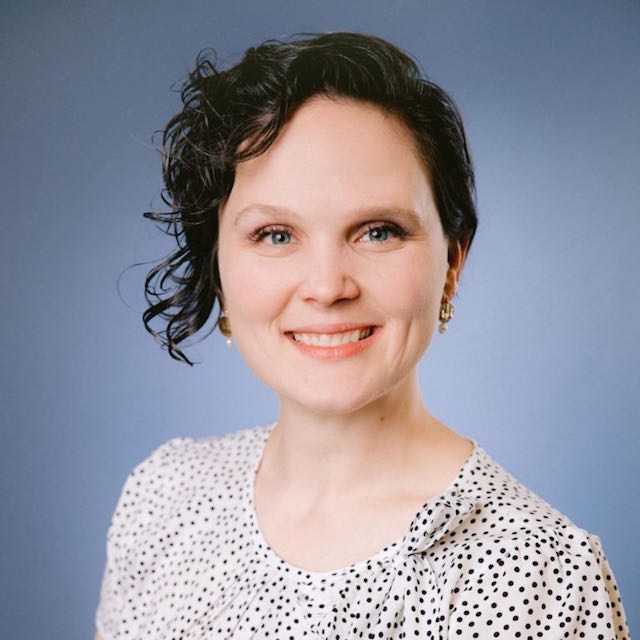 Dr. Amanda Taylor
Dr. Amanda Taylor is currently the group medical director at BluePearl in the Southeast region. She graduated with a Doctor of Veterinary Medicine degree from Texas A&M University; followed by a small animal internship at Colorado State University, and a residency in Neurology and Neurosurgery at Texas A&M University.
Dr. Taylor has experience as both an academic and a private practice neurologist/neurosurgeon. Dr. Taylor is a past co-editor of Veterinary Clinics of North America and has authored numerous veterinary publications, including topics on stereotactic brain surgery, traumatic injury to the nervous system, and neurosurgery.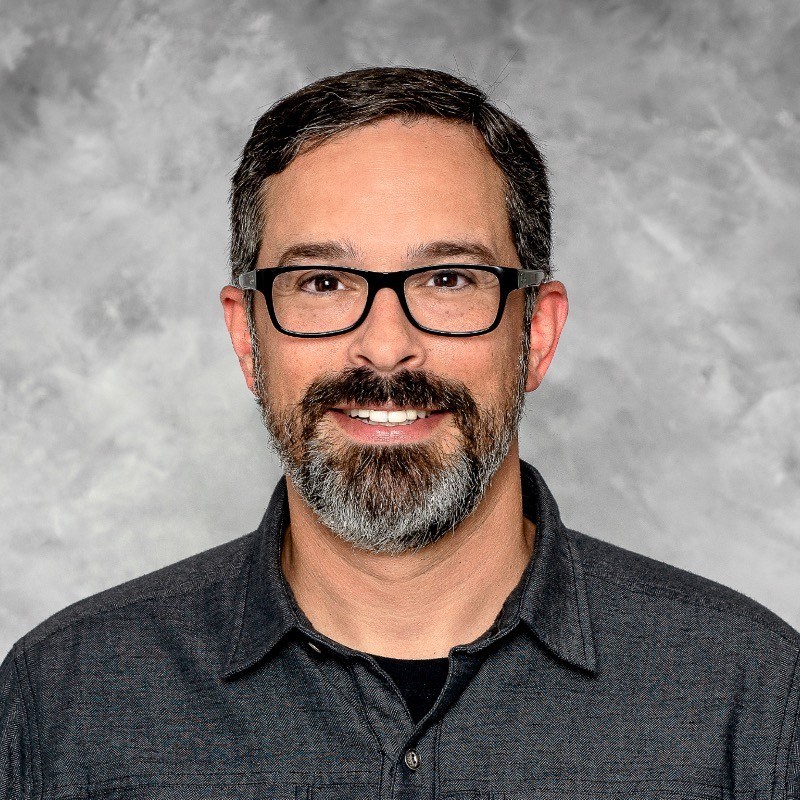 Dr. Bryan Torres
Dr. Torres is an Associate Professor of Orthopedic Surgery at the University of Georgia (UGA), College of Veterinary Medicine. Prior to returning to UGA, he served as an Assistant then Associate Professor of Orthopedic Surgery as well as the Director of the Motion Analysis Laboratory at the University of Missouri (MU), College of Veterinary Medicine. During his time at MU, Dr. Torres built and developed an advanced motion and gait analysis laboratory, training undergraduate, professional and graduate students in the area of veterinary gait analysis. He grew up in Clemson, South Carolina and did his undergraduate training (B.S.) at Clemson University. After receiving his DVM from the UGA, Bryan stayed at UGA for an internship in small animal medicine and surgery. A move to Atlanta saw Dr. Torres working as a small animal practitioner before returning to UGA to complete a post-doctoral research fellowship in gait analysis and osteoarthritis, a residency in small animal surgery, and a PhD in physiology. He is a Diplomate of the American College of Veterinary Surgeons (DACVS) and a Diplomate of the American College of Veterinary Sports Medicine and Rehabilitation (DACVSMR). In addition, Dr. Torres has research interests in gait analysis, musculoskeletal and joint biomechanics, sports medicine and rehabilitation, and osteoarthritis and pain management.
Non-executive board members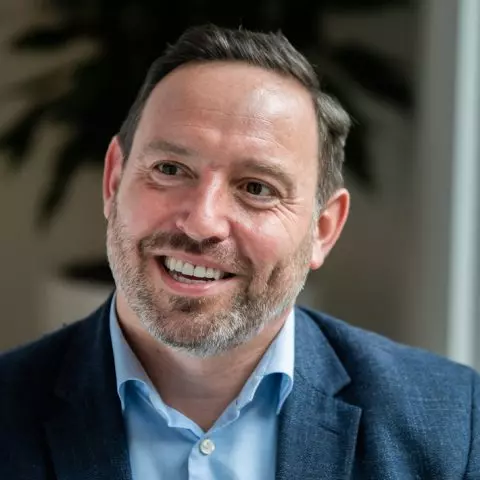 David Lonsdale
Chairman
As Managing Partner at August Equity, David took over the role as Hallmarq's Chairman in April 2023. With August since 2008, joining from BSkyB plc where he worked in M&A, David became Partner in 2014 . He started his career with KPMG spending four years in the private equity group in London.
David is responsible for leading new investments with August. Current board seats include Hallmarq Veterinary Imaging, AAB, Amtivo and Family First. Previous Boards include IVC, Origin, PCS, Dental Partners and VetPartners. David holds a BA (Hons) in Management Studies from the University of Nottingham.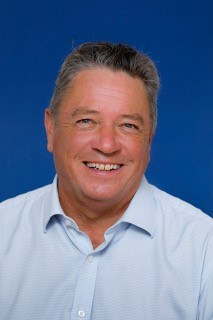 Douglas Hutchison
Non-Executive Director
Douglas qualified as a veterinary surgeon in 1980. After three years in general practice, he moved into the pharmaceutical and biotechnology industries within increasing leadership roles, ultimately as CEO of a Cambridge based biotechnology company. In 1990, he founded Veterinary Business Development which grew to be one of the largest communications companies in the veterinary sector worldwide, publishing market-leading titles such as Veterinary Times and The Veterinary Business Journal. In 2000 this was successfully sold to the global corporation Wolters Kluwer.
Since then, he has invested in a number of early-stage companies in a variety of sectors. He is Chairman of BioMedical Business Partners Ltd; a former director of the British Veterinary Association; and was a co-opted Council Member of the RCVS for a number of years. He is also Executive Chairman of The International Aspirin Foundation.
He was elected a Fellow of the Royal Society of Edinburgh in 2013, and awarded Fellowship of the RCVS for Meritorious Contribution to the Profession in 2020.