Hallmarq is delighted to announce the installation of the first ever Standing Equine MRI (sMRI) system in Poland and Central Eastern Europe. Situated in the heart of Chojnów's Landscape Park near Warsaw, ARCHIPP'S stunning new equine facility brings the gold standard in lameness diagnosis within reach of referring vets and horse owners in the area. It is the first piece of diagnostic imaging equipment to be installed at their onsite vet practice, TRELAVETS.

Fifteen years' experience with Hallmarq has taken Senior Applications Scientist, Dan Mountifield around the world to some of the most impressive and well-equipped equine facilities imaginable. But none have taken his breath away before. Translated as "for the love of architecture and equestrianism," ARCHIPP marries modern architecture with classic old-world style to offer a stunning complex for horses and their owners.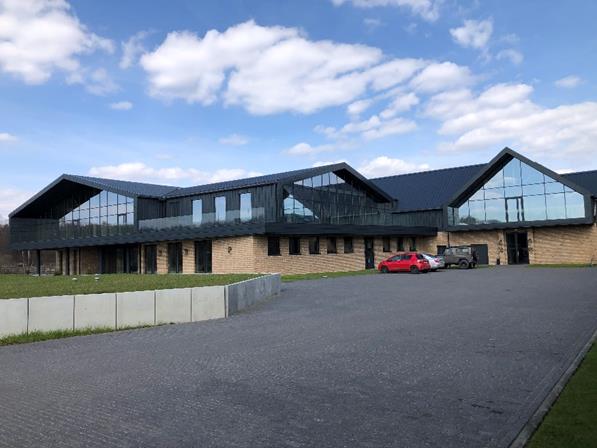 In time, TRELAVETS, ARCHIPP plan to include stabling for more horses and bring the in-house veterinary facility under the same roof.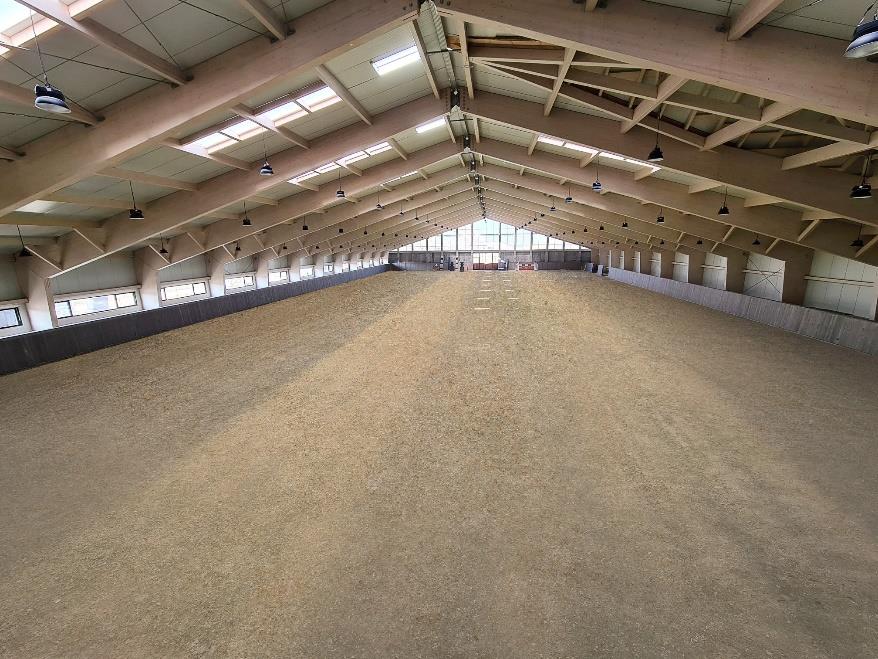 Hallmarq's flexible monthly payment options and low start-up costs make standing MRI an affordable solution for many clinics, without the need for large upfront capital expenditure. Early siting of the sMRI before the clinic was fully built was made possible by Hallmarq's modular room concept, coupled with their unique financial model. Housed inside a purpose-built, shelf-shielded shell, the system is delivered ready to go. The customer simply provides a concrete hard standing, power, and broadband to get started with scanning the sedated horse.
The fact that the horse is scanned while standing was an important one for TRELAVET'S Katarzyna Trela (PhD, DVM) who states:
"We wanted to be the first in the country to offer risk-free equine MRI. The safety of the horse is paramount which is why we chose Hallmarq as our provider."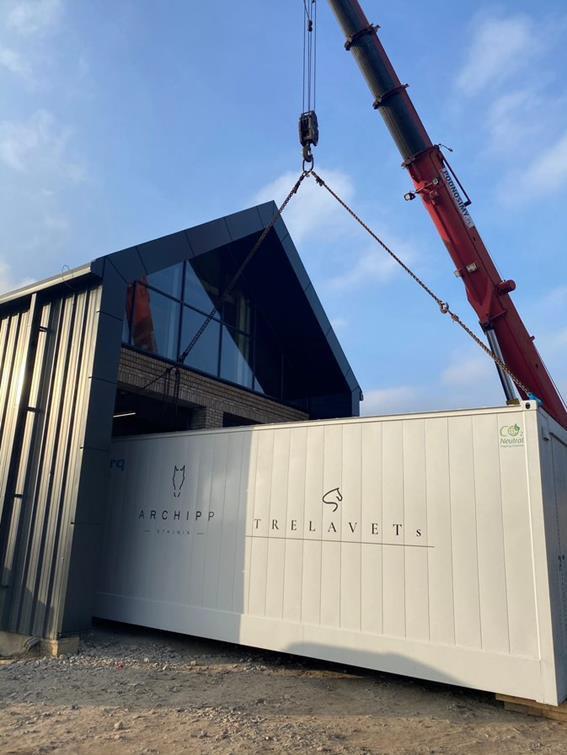 Commissioning takes around half a day, including running tests and optimising the system for scanning, and is a procedure that Dan has carried out many times. Once commissioned, essential Health & Safety training is followed by the procedure for daily QA and scanning protocol. There is a substantial amount to learn in the timeframe. The operator is taught how to scan a horse as safely, quickly, and as efficiently as possible while producing images that give the clinician the best chance of accurately diagnosing any pathology. Katarzyna Trela says:
"The onsite Operator Training that Hallmarq provided was invaluable; there are some things that just can't be done online. The images are comparable to, or even better than, anything we could capture under GA and there is absolutely no risk to the patient."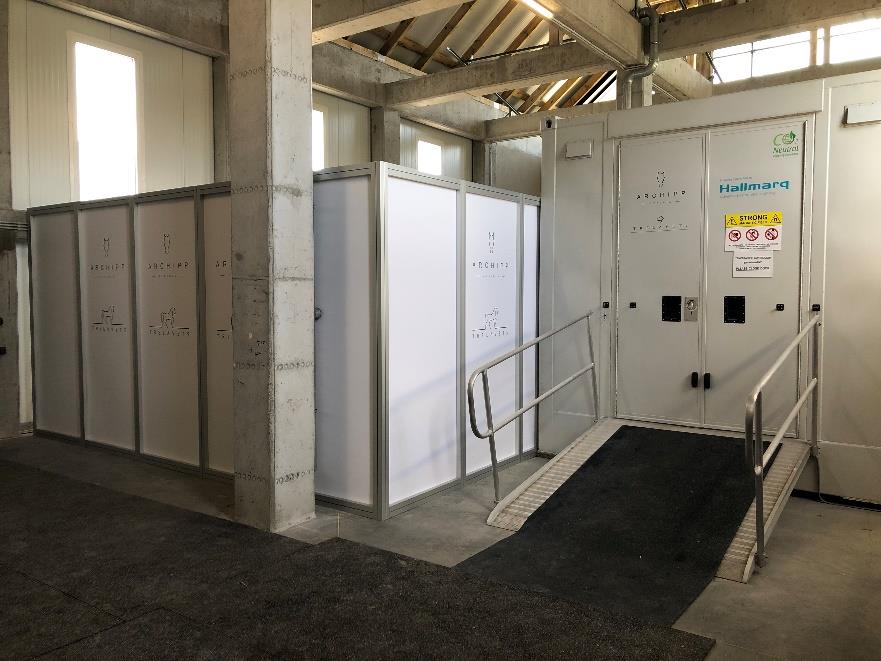 Veterinary medicine has remained an essential service during the pandemic but COVID dictated some stringent guidelines around both travelling to site and working whilst there. Ironically, this offered more time for the three staff at TRELAVETS to complete their Certified Operator Training, doing so over eight days rather than the usual four. With an optimal temperature of 0-20 degrees, locating the unit inside a covered barn at ARCHIPP provides a more stable environment for both the air conditioning and the practice staff!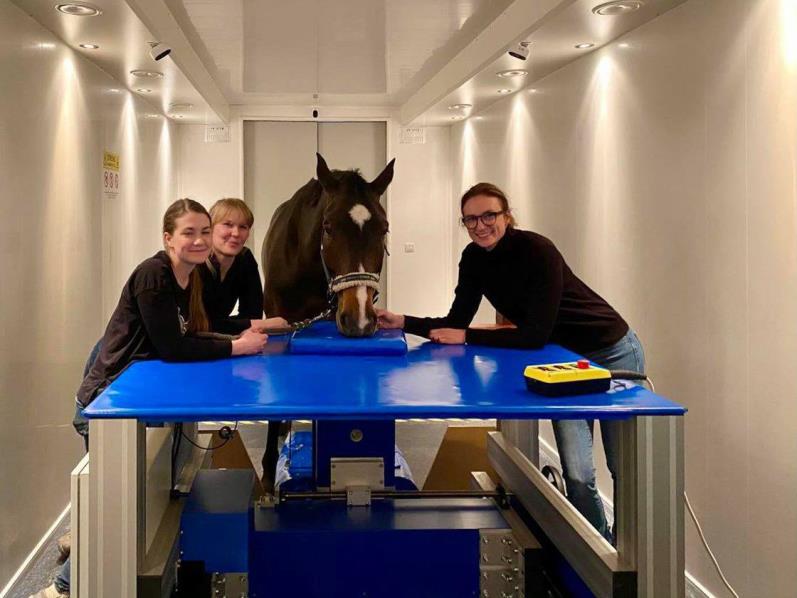 Hallmarq's partnership with its customers continues long after the initial training is completed. Their remote global team offers ongoing comprehensive customer support through their Q-Care programme which comprises clinical, marketing, and technical assistance. Further "top-up" training is available both online and in-person ensuring that new operators and those needing a refresher can access the information they need quickly and in the format that best suits their demands.

Find out more about Hallmarq's Standing Equine MRI
Find out more about Standing Equine MRI at TRELAVETS ARCHIPP