Hallmarq Veterinary Imaging recently announced the addition of Standing Equine leg CT (slCT) to its product range, increasing access to advanced imaging for all equine veterinary practices and, since its launch in December 2020, interest continues to grow.
The system uses a novel dual-concentric ring design which enables the detector plate to remain very close to the region of interest, thereby improving image quality. Using slCT provides equine practices with access to fast 3D imaging in the evaluation of lameness cases. In addition, Hallmarq is one of the few companies to incorporate motion correction technology to better ensure high quality, clear images in the standing patient. What's more, with the horse handler in the room during scanning, and the floor level, walk-in walk-out machine ensuring easy entry and exit, patient safety is assured at all times.
See our Standing Equine leg CT in action at Rainbow Equine Hospital here.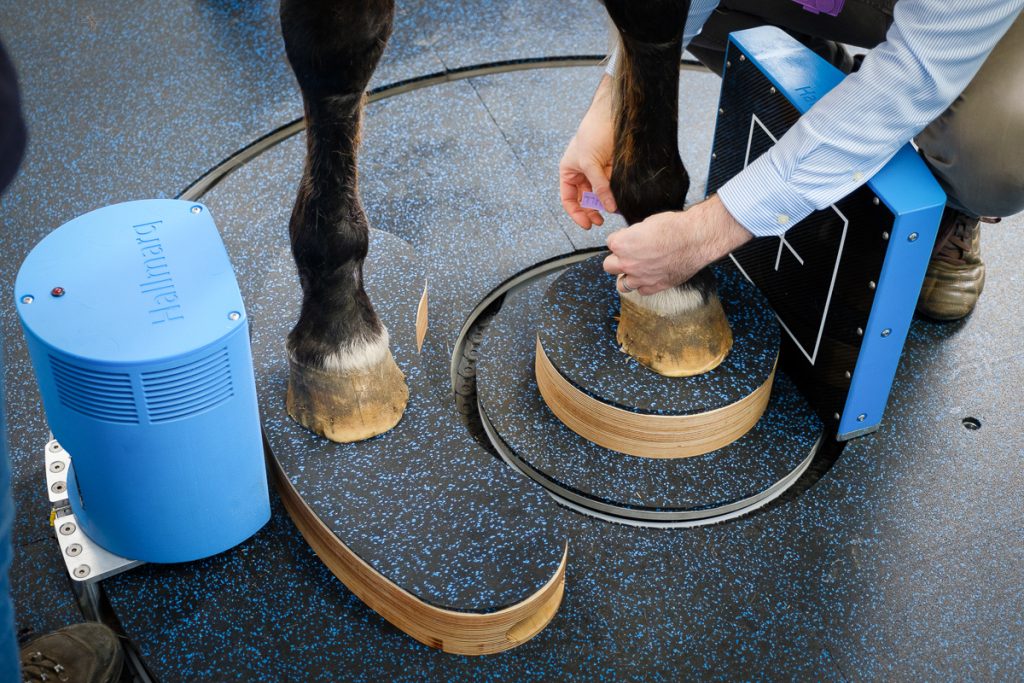 Hallmarq now has five of its unique scanners across the UK and is working in collaboration with the clinical trial sites that have been instrumental in the early stages of slCT.
📍Sussex Equine Hospital, Ashington, UK
📍Bell Equine Veterinary Clinic, Maidstone, UK
📍Donnington Grove Veterinary Group, Newbury, UK
📍Rainbow Equine Hospital, Malton, UK
Our thanks go to Prof. José Maria Benlloch-Rodriguez and Laura Moliner Martínez from the Universitat Politecnica de Valencia for their collaboration on the project during the early days of research and development. In addition, Dr Antonio Cruz, formerly at the School of Veterinary Medicine in Valencia, assisted with the proof of concept stage.
Who's next?
As further slCT installations continue to come onboard, keep an eye out on our socials and website for the latest updates.
Further information on Hallmarq's Standing Equine leg CT (slCT) is available at the link below. Horse owners should contact their veterinary surgeon to discuss how advanced imaging can help in the diagnosis of lameness.