After months of virtual meetings, Hallmarq Advanced Veterinary Imaging is looking forward to attending and exhibiting at the 67th annual American Academy of Equine Practitioners (AAEP) Convention and Trade Show from December 4-8 in Nashville, Tennessee.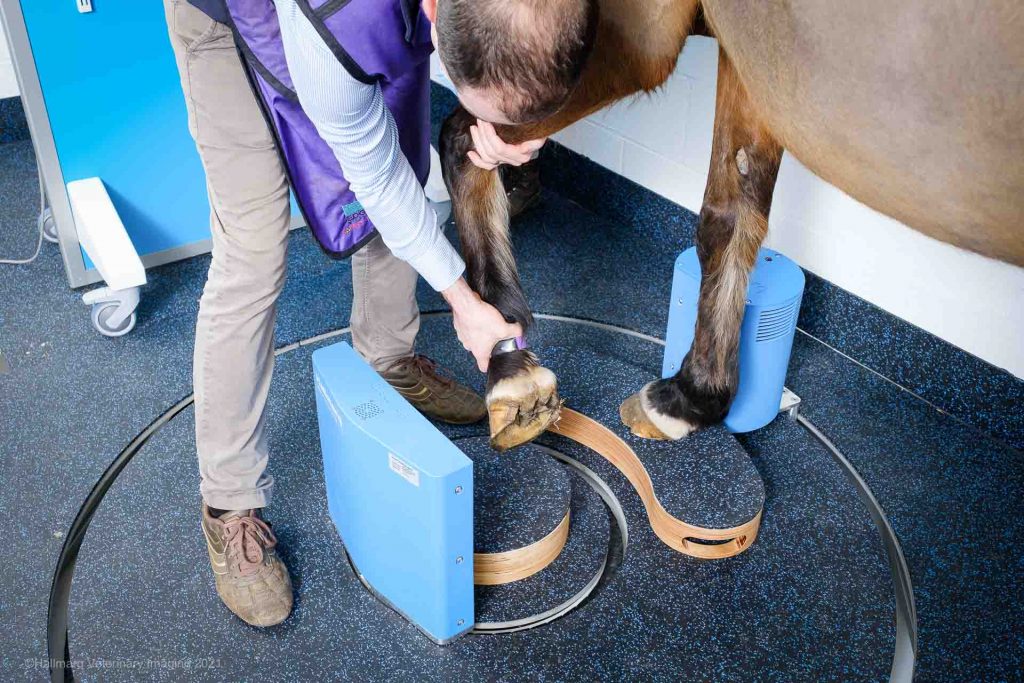 Got 60 Seconds? With our Standing Equine leg CT, that's all it takes.
Join us in Booth #401 where you can see our Standing Equine leg CT (slCT) in action. Designed from the ground up, our slCT puts you and the patient at the forefront to offer safe, effective and affordable advanced imaging for the standing, sedated horse.
Step up to another level in lameness diagnosis.
Safe: the floor level walk-in, walk-out machine allows quick and easy entry and exit for the standing sedated horse – general anaesthesia is not required
Effective: capture 3D image sets in 1-minute scan times to get more than a conventional radiograph
Affordable: monthly payment plans, and comprehensive system support, mean you can be profitable in as few as 10-15 cases per month
Backed: by Hallmarq Q-Care, our unique customer care programme
The system uses a novel dual-concentric ring design which enables the detector plate to remain very close to the region of interest, thereby improving image quality. Using slCT provides equine practices with access to fast 3D imaging in the evaluation of their lameness cases.
In addition, Hallmarq is one of the few companies to incorporate motion correction technology to better ensure high quality, clear images in the standing patient. What's more, with the horse handler in the room during scanning, and the walk-in, walk-out system enabling easy entry and exit, patient safety is assured at all times.
Sponsoring Sessions
Moreover, Hallmarq is a proud sponsor of the educational session on Imaging, Wednesday, December 8th, at 8:30 am moderated by Meghann Lustgarten.
We look forward to seeing you in person at AAEP 2021. If you would like to schedule time with a Hallmarq representative on the show floor, please contact us at the link below.