With over 20 years' experience in the design, build, service, and support of advanced imaging systems, Hallmarq is uniquely placed in providing another safe, effective, and affordable modality for everyday lameness cases. With easy installation, simple room preparation, affordable business models and high-quality 3D diagnostic images, here's why you should consider Standing Equine leg CT for your veterinary practice …
Safe
With the safety of both patient and handler paramount, we've designed our Standing Equine leg CT scanner to be undemanding for the horse. Floor level access makes it easy to walk the patient onto the scanner and position for image capture. With no general anaesthesia required, the gently sedated horse has easy walk-in walk-out access and the horse handler remains in the room, behind a shielded screen, throughout the process. Should the need arise, the scan can be paused for an easy exit at any time and the horse simply walked out of the machine to prevent possible injury.
Hallmarq's Standing leg CT helped with surgical planning and provided useful information on the bone margin.

Alison Talbot, Specialist in Diagnostic Imaging, Bell Equine Veterinary Hospital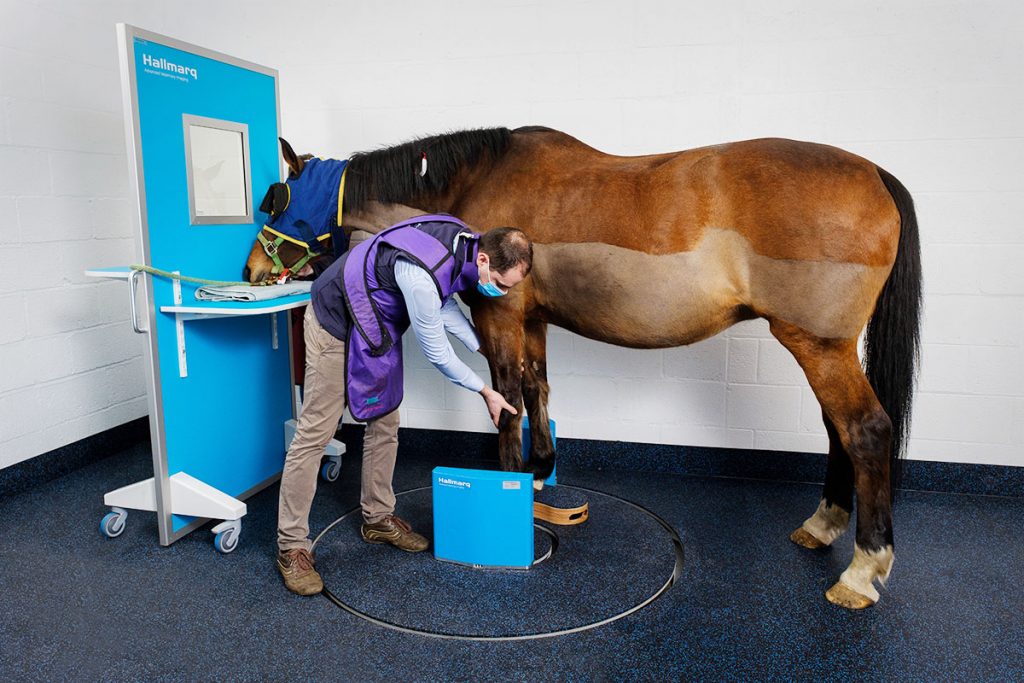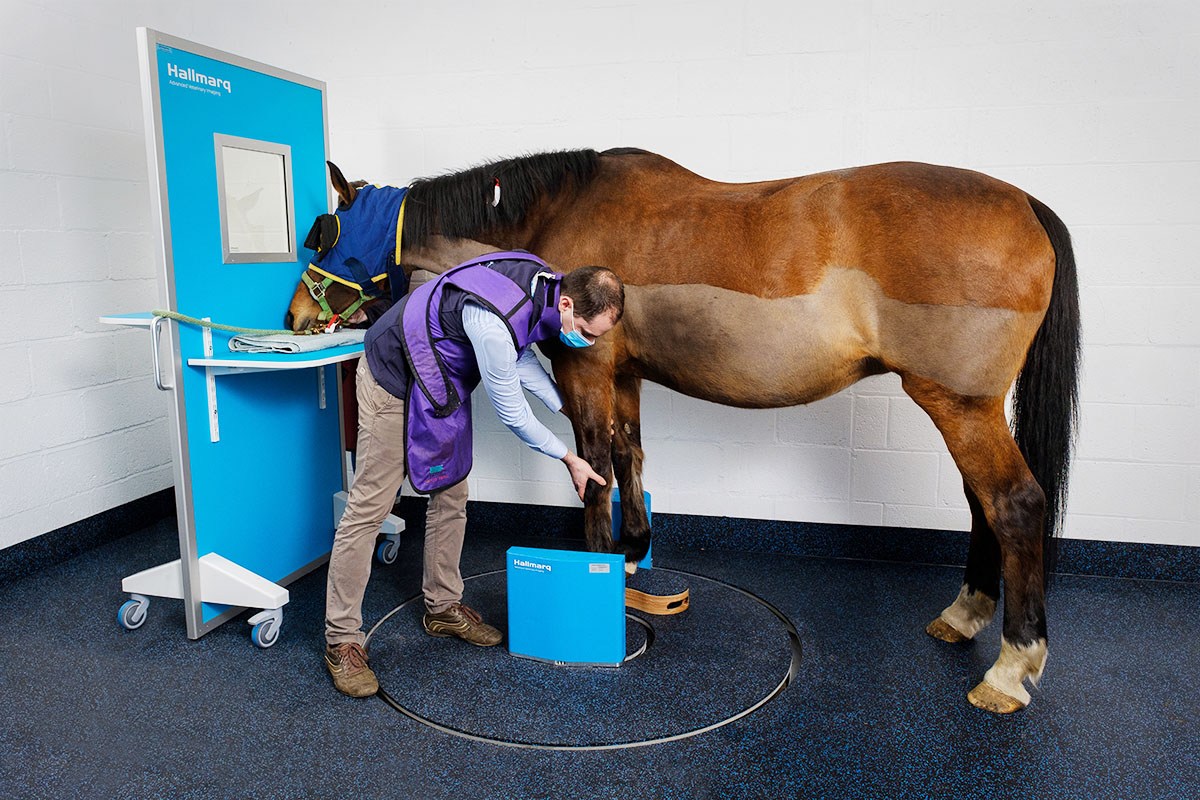 Effective
The simple user interface is as easy to use as a digital x-ray with help and advice available to your operators through Q-Care, Hallmarq's world-class customer support programme. The unique dual-concentric ring design enables the detector plate to remain close to the region of interest for optimised image quality. We've incorporated our award-winning motion correction technology to ensure high-quality images in the standing horse – you can capture the information that only a 3D image set provides. The 60 second scan time reduces patient movement artefact, and sub-millimetre resolution makes this cone beam technology ideal for the fine detail required in distal limb imaging.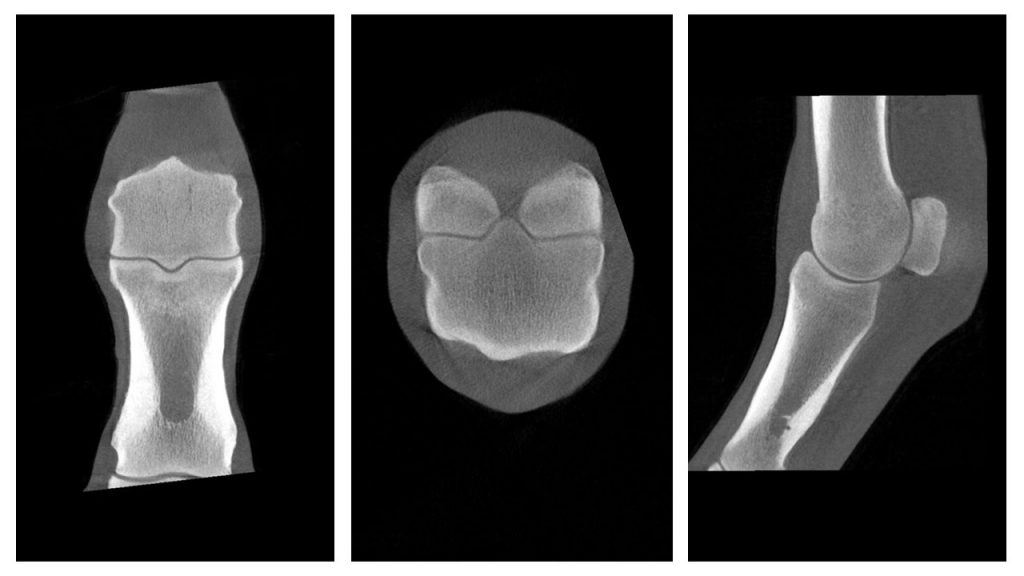 Affordable
We understand that available space is at a premium for most clinics and always consider the total cost of ownership in our design decisions. To keep upfront capital expenditure to a minimum, Standing Equine leg CT is purposely compact; easy installation is possible for almost any existing practice space. In addition, flexible purchase options, affordable business models and comprehensive system support make advanced imaging more accessible for more veterinarians. In comparison to conventional fan-beam CT, cone-beam CT offers reduced installation and running costs. Utilising standard power, rather than a 3-phase service, the system can be profitable in as few as ten cases per month. And, as an outpatient procedure, there's no extra time or expense involved with the horse requiring an overnight stay.
Designed for your Practice
Whether you're taking the first step to advanced imaging, or adding to your current services, Hallmarq's Standing Equine leg CT provides an accessible solution to help evaluate your lameness cases. The fast acquisition time also helps facilitate surgical planning with the system providing an invaluable complementary tool to Hallmarq's Standing Equine MRI.
The combination of MRI and CT was a useful tool to have and helped with surgical planning and decision making.

Elizabetta Giorio, DVM, Cert AVP, MRCVS, Donnington Grove Equine Vets
So, in answer to the question, "Why Standing leg CT for my equine veterinary practice? we'd have to say … "Why not!"