This month we catch up with Leonardo Fiuza, Project Manager and Applications Developer with Hallmarq's R&D Team based in their UK Head Office.
The Journey Begins
Born and raised in Salvador, Brazil and with both parents forging careers in medicine, it's fair to assume that Leonardo would follow in their footsteps. For a while, it seemed that this might be the case with Leo keen to help his father prepare lectures, in English, for the medical students he taught. The journey was short-lived however when advanced maths and physics captured his attention in high school. Anatomy, biology, and chemistry took a back seat as Leo's interest in engineering grew to encompass a love of technology and IT.
Six months in Canada were followed by a year at The University of Hull where Leo was awarded a scholarship to study Electronic Engineering in 2014. A return home to Brazil saw him complete his undergraduate degree in Electrical and Electronic Engineering. However, keen to return to the UK, he graduated from UCL in 2017 with a Master's in Biomedical Engineering and Medical Physics. Leo's search for a career in this field led him to Hallmarq where he joined the Customer Success Team in September 2018.
Forging a Career
His affinity with both physics and engineering left him perfectly placed to support customers with imaging techniques and problem-solving. A team player, and always happy to work collaboratively, Leo's natural aptitude and skill set were soon recognised by Hallmarq's CTO, Steve Roberts who says:
"It very quickly became apparent that Leo's skills would be invaluable to the R&D Team. His interest and enquiring nature, along with strong work ethic and ability to grasp the concept quickly, has seen him go from strength to strength."

Dr. Steve Roberts, CTO, Hallmarq Advanced Imaging
Progression and Promotion
Attracted to the opportunity in R&D, Leo was confident he could apply his knowledge to the software behind Hallmarq's advanced imaging products. The move from Applications Scientist to Project Manager and Applications Developer was made possible by his own hard work and the opportunity provided. As with so many SMEs, promotion is often elusive, contributing to many first and second jobbers moving on quickly. This was not the case for Leo who says: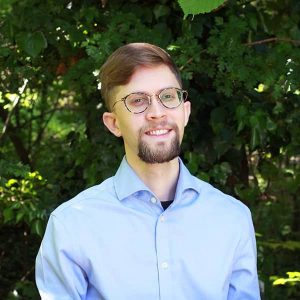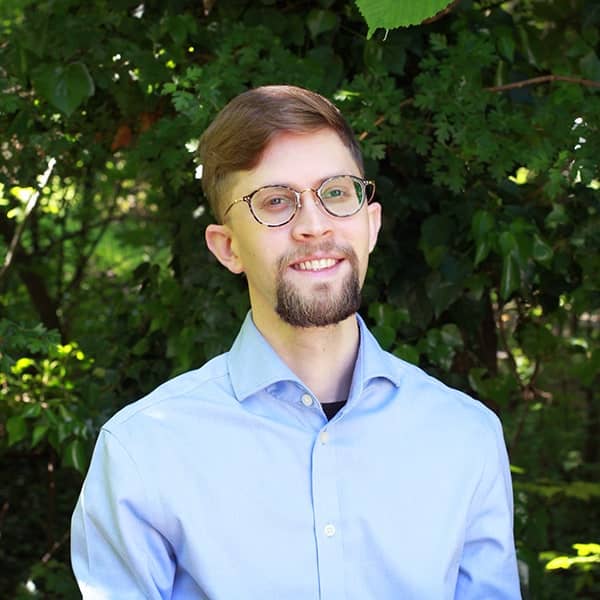 "To be recognised as agile and flexible enough to do more than I was initially employed for is a compliment. Refitting me into a different role within the company has been good for me and good for Hallmarq. Stepping up to take on that responsibility was a no-brainer."

Leo Fiuza, Project Manager and Applications Developer, Hallmarq Veterinary Imaging
Learning From the Best
Initially working on MRI sequence development, Leo moved on to creating a whole new sequence before his involvement with Hallmarq's latest product, Standing Equine Leg CT. With the software for this innovative imaging solution initially described by Leo as "bare bones," he was tasked with project managing software development for the new modality.
Working cross-company with a diverse team, Leo found himself working closely with Dr Nick Bolas, Hallmarq's Founding Director, and the driving force behind the company's long-established Standing Equine MRI. With his knowledge base growing rapidly, Leo bought a fresh aspect to the project that couldn't be overlooked; an understanding of what the customer wants and the issues they face.
Seeking Solutions
Leo confesses he is a solutions man, pushing himself to find answers to queries that colleagues and customers raise. What's causing the problem? Is it fixable? What should we do differently? are just some of the questions that drive him to learn more. Affable and approachable, his natural ability to work with colleagues in all departments sees him get the job done.
Technically, Leo regards himself as third-line support; if Customer Success is unable to help then the issue will often escalate to him. The transition from Windows 7 to Windows 10, and the new clinical software that supports this move, have dominated his working life for some time now. As one of a team of brilliant minds, Leo knows that he can also escalate any problems. Regular departmental meetings with the whole R&D Team help to resolve issues that clearly benefit from the wider input.
Knowledge is King
He happily admits that he pushes himself to do better every day. Soaking up information and knowledge from others, he'll dig deep into documentation to get the answers if needed. Relaying this information to colleagues is also a strength. He is aware of the need to work quickly and collaboratively and sees every day as a school day.
This seemingly inexhaustible appetite for problem solving, knowledge collection and scientific application means that he's always asking what's next. As an award-winning company, Hallmarq's ability to innovate is well known in the veterinary industry and Leo champions this mindset. Doing something different and interesting motivates him to learn more. He admits there's not enough time to get everything done and would like to get more involved in systems engineering and Hallmarq's high-field MRI applications too.
Downtime
It's an exhausting list but one that he has wholeheartedly thrown himself into. As for life outside the office, Leo has a passion for fast cars. Currently a Mini driver, his dream is to own a Porsche 911 Turbo. More responsibility at work sees less downtime at home but, whenever possible, music and Indie Rock gigs are high priority. He may be a long way from home but it's clear that Leo Fiuza is very much here to stay and that Hallmarq is all the better for having him on board.