Hawaii-based Veterinary Referral and Emergency Center (VERC) installed a Hallmarq Small Animal 1.5T MRI machine almost a year ago as an integral diagnostic tool for its neurology services. As part of the ETHOS Veterinary Health network, VERC offers 24-hour emergency and speciality care for patients throughout Oahu and the Pacific Rim.
Stormy's Story
We follow the story of Stormy; rescued as a kitten and living a happy active life with his adopted family. Aged seven, however, concerns over his health led them (via a referral from their own vet) to VERC and Board-certified Veterinary Neurologist Dr. Baye Williamson DVM, DACVIM (Neurology). Stormy's owners had become increasingly concerned over his refusal to eat, dropped tail, and constant meowing. He seemed to be in a lot of pain with no interest in doing anything but sleeping and his usual boisterous activities had stopped completely. Clearly, something was very wrong.
Diagnosing Feline Intervertebral Disc Extrusion
After placing Stormy under general anaesthesia, Dr. Williamson performed an MRI of his lumbar spine using Hallmarq's Small Animal 1.5T MRI machine designed specifically for veterinary use. Dr. Williamson diagnosed Stormy with a severe intervertebral disc extrusion, a large, slipped disc that causes compression of the nerves. The options for treating intervertebral disc extrusion in cats are either through prescribed medication, for less severe cases, or surgery, for more severe cases. Surgery is usually recommended in cases such as Stormy's, where the spinal cord appears to be significantly compressed.
Stormy's Surgery
After discussing available options with his owners, Dr. Williamson recommended a hemilaminectomy as the best course of action for Stormy. During this procedure, part of the side of the vertebra is removed and neurosurgical instruments are used to remove the extruded disc material. In basic terms, a hemilaminectomy is when the Veterinary Neurologist drills a window into the spine where the disc is bulging out and uses surgical instruments to relieve pressure on the nerves and restore function to the place of the ongoing injury. The prognosis for return to function with surgery is around 50%. Without surgery, this drops to a worrying 10%.
The Prognosis
After a successful procedure, Stormy was administered pain medications, anti-inflammatory medications, and medications that would help his bladder function better. Almost six months after his surgery, Stormy is back to his usual vivacious self. His owners couldn't be more grateful to Dr. Williamson and the VERC team stating:
"I would tell other animal owners to seek out Board-certified veterinary specialists for their pet's care if their primary care veterinarian cannot do more for them. Dr. Williamson was a lifesaver for Stormy and if he did not have that care, he could have been paralysed for life or even have to be put down. Today I can hardly tell that anything has happened to him, he jumps and plays just like he used to."

Kristen Obara – Stormy's owner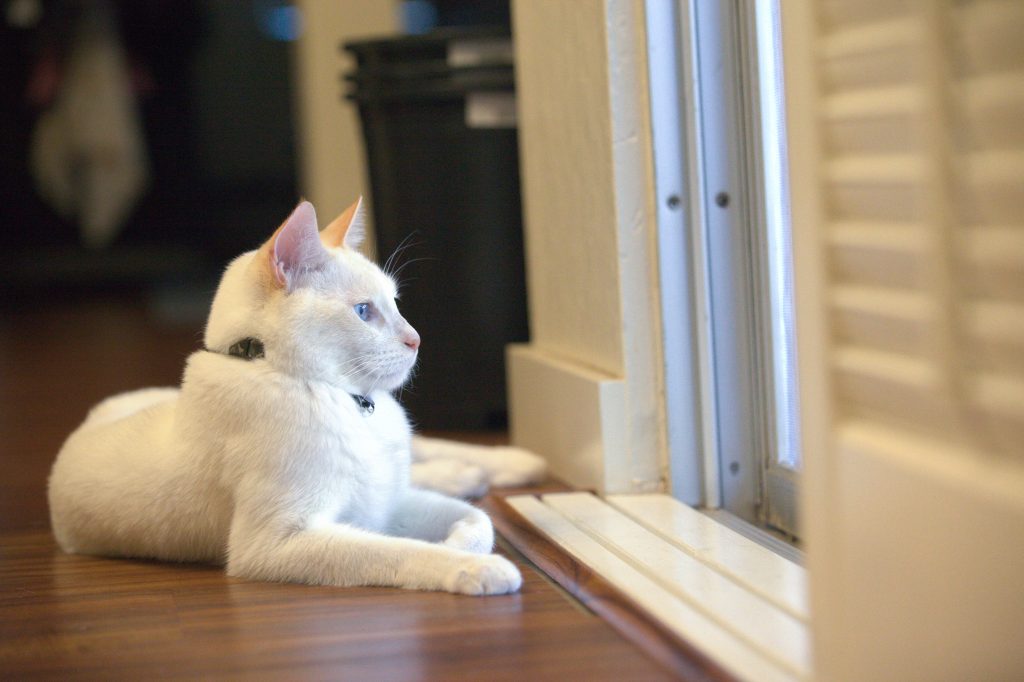 Consulting your Vet
Stormy's story, and others like his, is possible because of the thorough training and education that Dr. Williamson and other Board-certified veterinary specialists undergo. In addition, increased access to advanced imaging modalities such as MRI means that more owners can now see their pets thrive.
See the full article here at VetSpecialists.com