Diagnostic imaging expert, Hallmarq Veterinary Imaging launched its NEW Zero-Helium (ZHM) Small Animal 1.5T MRI system this week It's the world's first veterinary-specific machine that does not rely on helium to cool the MRI magnet coils – it's 100% helium free!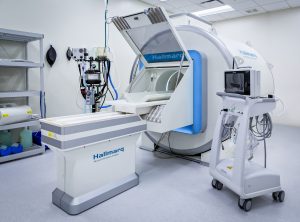 Addressing the Helium Crisis
The extraction and usage of helium is quickly outpacing its natural synthesis, and plummeting supply has caused helium prices to soar. For veterinary hospitals already using high-field MRI machines, or those considering them in the future, reliance on helium to keep them functioning may not be sustainable.
It was for this reason, that Hallmarq focused its attention on an alternative solution; the Zero-Helium Small Animal 1.5T MRI system. Fortunately, veterinarians can now experience the benefits of a system designed specifically without the need for helium.
Building on the award-winning success of its first and second-generation MRI machines, Hallmarq's third-generation system combines the proven efficacy of its previous machines with a more sustainable cooling system to maintain consistent operability.
Innovations in MRI Technology
This NEW system uses an alternative cooling mechanism to create a super-conducting magnet with zero liquid helium. It uses vacuum technology and a conduction-based cooling system that does not require helium or any additional power.
"Hallmarq's Zero-Helium Small Animal 1.5T MRI system increases access to diagnostic care for small animal patients, while lessening the financial, environmental and supply chain risks associated with traditional helium-based MRI systems,"

Dr. Steve Roberts, PhD, CTO Hallmarq Veterinary Imaging
The Patient at the Forefront
Using a clean-sheet approach, the Hallmarq Zero-Helium Small Animal 1.5T MRI was planned
from the ground up with animal anatomy and veterinary users in mind. Features and benefits include:
NO helium, NO quench pipe – reduce the upfront and ongoing costs of offering an MRI service in your practice
Great images – veterinary-specific coils and sequences, along with the ability to use two coils simultaneously, allow for excellent images of difficult-to-reach areas like the brachial plexus
Affordable – capped monthly payments help standardize and stabilize your overall cost of ownership and reduce the operational risks of implementing an MRI service
99% uptime guarantee – decrease costs, avoid wasted time and increase customer satisfaction with our 99% uptime guarantee as standard
Unique self-shielded hatch – Hallmarq's built-in RF shield allows free access to your MRI room with video monitoring to increase patient safety
Dual coil functionality – provides a significant boost in signal intensity across larger body regions allowing fast scan times and pristine images of unparalleled diagnostic quality
Q-Care Support from a world-class team – from initial enquiry through system installation and beyond, receive unparalleled support from a team dedicated to the veterinary profession
Zero-Helium MRI for your Veterinary Practice?
As discussions about a world helium crisis gather pace, it appears that Hallmarq is timely in addressing the issue in the veterinary sphere. NBC broadcast a feature this week which discusses exactly the problem Hallmarq has sought to resolve. As always, it appears that the award-winning diagnostic imaging expert has sought to innovate ahead of the curve.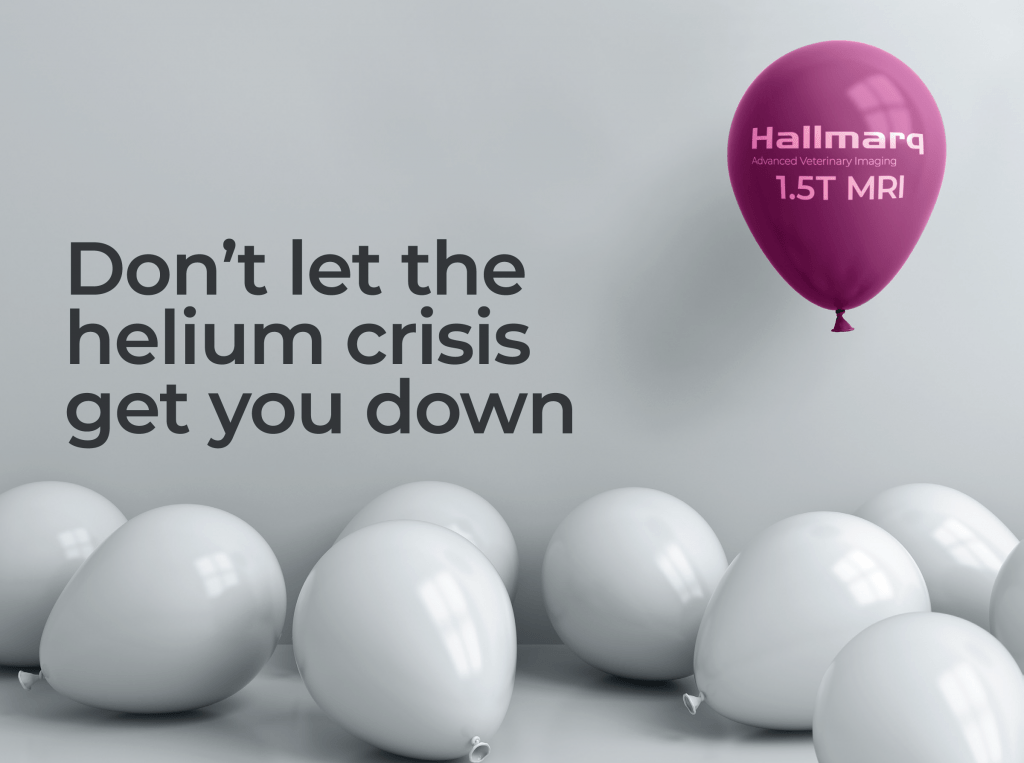 For more information about the Hallmarq Small Animal 1.5T MRI system featuring a NEW Zero-Helium design, contact Shawn Miller at (919) 935-4146
Welcome to the Next Generation!
.