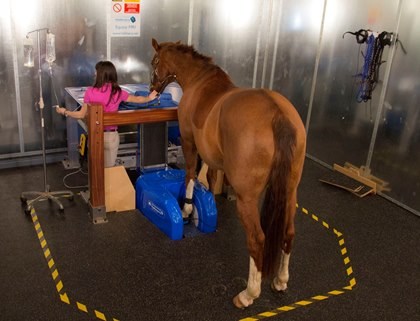 Cornell Ruffian Equine Specialists have a new way to image the equine lower limb thanks to their new Hallmarq Standing Equine MRI (sMRI). The system, which was installed in June, allows veterinarians to use MRI to accurately diagnose lameness without the time, expense or risk of general anesthesia that is required with traditional MRI because the horse stands under light sedation for the procedure.
"The benefits are really twofold," says Alan Nixon, DVM, chief medical officer of Cornell Ruffian Equine Specialists. "We are able to more accurately diagnose horses, and we are also evolving the way we practice equine medicine."
Read the full press release here!