Meet our new Equine New Business Manager for the Americas
We are delighted to welcome Erin Dupré to Team Hallmarq as our Equine New Business Manager for the Americas.
A graduate of the University of Kentucky, Erin comes to us with a strong background in the equine veterinary field. Her experience includes veterinary pharmaceutical sales, equine management, nutrition and exercise physiology, veterinary technology, and sales.
Dedicated to helping veterinarians achieve successful outcomes for their patients using the most advanced diagnostic capabilities, Erin excels in relationship selling and is keen to get started in her new role stating: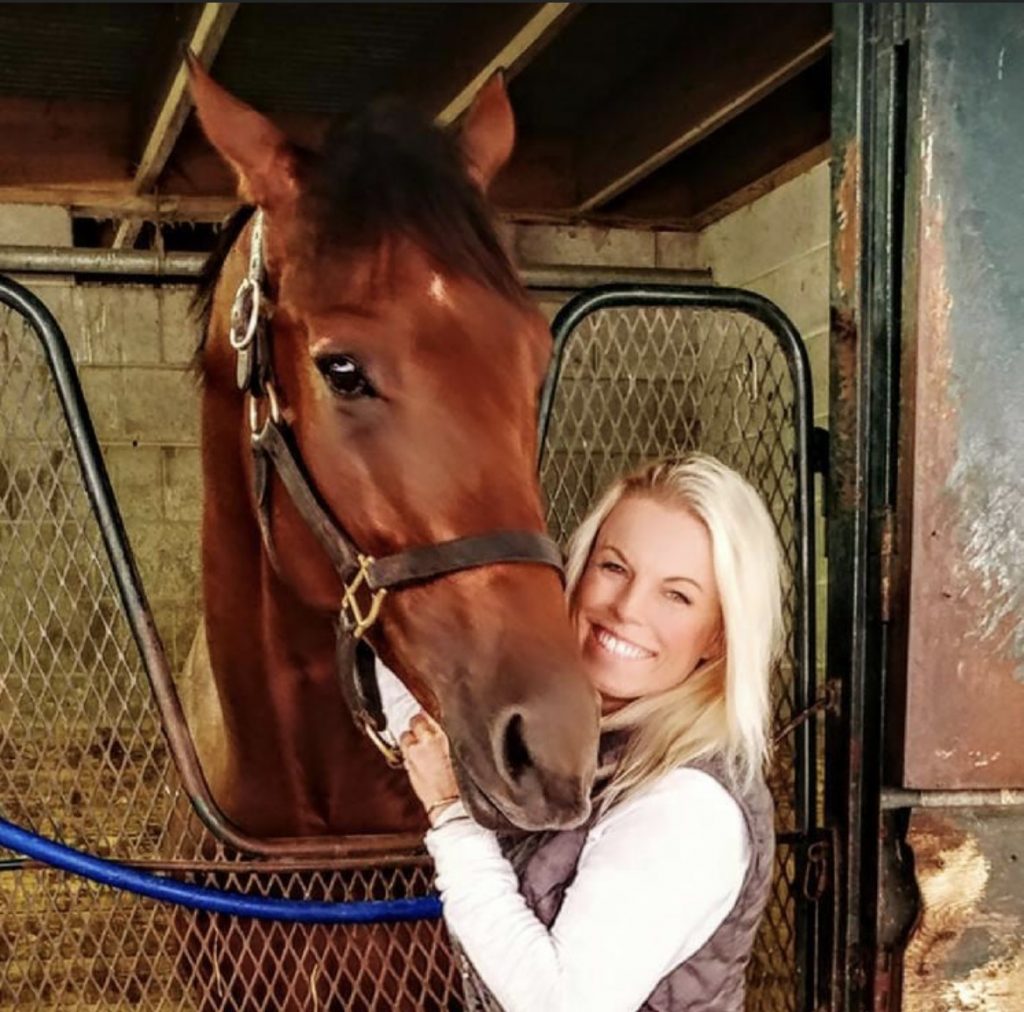 "I look forward to forging lasting partnerships with veterinarians in North and South America, enabling more horses access to better medicine."

Erin Dupre Hallmarq's Equine New Business Manager – Americas
Business Building
Prior to joining us, Erin's career includes time spent as an equine radiology technician and as a tech supervisor. Both positions leave her well-placed to understand the needs of the customer. Bringing that experience to the table will undoubtedly give her a head start at Hallmarq.
Erin is specifically tasked with bringing in new business and expanding our reach in North and South America. Working with the wider Commercial Team, she's looking forward to building lasting partnerships that enable access to better equine health through diagnostic imaging.
Home-based
Outside of work, Erin enjoys spending time with her husband, USMC fighter pilot Matt "BFLO" Dupre, and their three children. Originally from Kentucky, 'home' for Erin is wherever his work takes them, and by default, this has meant plenty of career moves along the way for her.
Although currently based in Texas, her role with Hallmarq is not site-specific; something Erin sees as a huge bonus. Wherever she next resides, her work is unaffected by location. Building our equine business in the North Americas can be done from wherever the desk and laptop happen to be!
More than just the job
Of course, there has to be a work-life balance. When not at the desk, Erin is a keen horse rider and passionate about animal rescue. She volunteers as a foster carer and transporter and has an ever-changing number of foster animals at home – the menagerie currently includes horses, dogs, cats, and chickens.
As a national advocate for living kidney donation, Erin donated to a stranger in 2018 describing the act as life-changing for everyone involved. As an "altruistic" or "non-directed" donor, she explains her decision as being the most beneficial thing she has ever done. You can read more about her journey here.
We can't wait to see the results of Erin's hard work as she embraces the next steps in her career – welcome aboard Erin!