With fewer vet school graduates choosing a career in horse health, the equine veterinary practice is by no means shielded from the nationwide recruitment and retention crisis. So, just what is happening? Where have all the vets gone? Guest blogger Dr. Fiona Farmer BVSc MRCVS, takes a look at alternative options to leaving the industry you love and considers how retraining could be the answer to job satisfaction:
Climbing the ladder in equine practice
It seems almost too obvious to point out that there are multiple reasons why our numbers are dwindling. Speak to ten different 'leavers' in the veterinary sphere and most likely you will get ten different reasons. Perhaps with some commonality, too much stress, too many hours, not enough money, reduced career progression… and what about career satisfaction?
The cohort of 18-year-olds that entered vet school were handpicked for their constant drive and over-achieving abilities. However, once you reach a plateau in practice (admittedly, we are always learning but the curve does start to flatten) it can feel like the ladder is fast running out of rungs. For some, there is the option of residencies, but this may not be a practical option for all. Others may opt to undertake a certificate and, for those in independent practice, there may be a pathway to partnership. As the on-call rota starts to take its toll, and the demands of the job increase, you start to compare salaries to peers within other industries. You may well ask, what now?
It's no surprise so many vets leave the profession at around the 7-10 year mark.
But there are things you can do to ensure the passion that brought you to the profession remains. There are numerous tips and tools for work-life balance and wellness in the workplace. BEVA, for example, has some great resources and there are lots of conversations surrounding flexible working and self-care to help the workforce. Vet Times recently reported on the findings of the Mind Matters Initiative (MMI) Research Symposium which met to discuss mental health challenges within the veterinary sector. MMI chairperson Kate Richards stated:
"A physically and mentally healthy workforce supports animal health and welfare, as well as organisational performance."

Kate Richards, Mind Matters Initiative, Chairperson
One practical way to increase job satisfaction is to continue to upskill yourself and your practice.
Upskill with advanced veterinary imaging
Why hand over all the interesting cases? Advanced imaging has long been thought of as technology for referral clinics or large hospitals. Not necessarily so. New technology like Hallmarq's Vision CT, for example, means that advanced imaging is now accessible for every practice. If you're tired of referring your equine lameness cases, this might just be for you. The use of CT offers the next step up from digital radiography, meaning you see more and can offer more for your patients. Having the ability to utilise CT in-house means you maintain full case control, and can further work up each case yourself.
The results of upskilling? Increased job satisfaction, increased client loyalty, increased profits and, ultimately, making your job more enjoyable again.
But I can't read equine CT scans!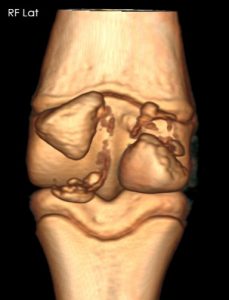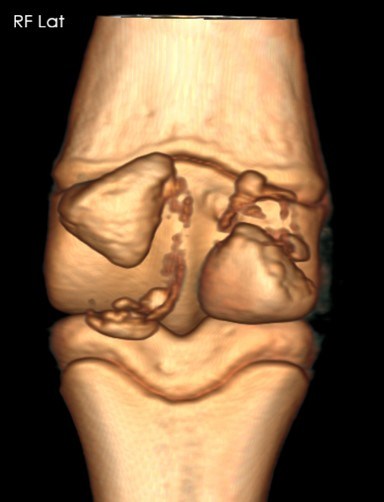 Technical advancements in the veterinary world have pushed forward the advances in teleradiology. The service is accessible and affordable and, in many instances, offers you access to board-certified radiologists. Images can be interpreted rapidly allowing your practice to stay streamlined and efficient. Upskilling need not stop at just acquiring the images either. Over time there is no reason why you can't learn to read and interpret CT scans in-house.
How do I incorporate equine CT into my practice?
Installing Hallmarq's Vision CT is incredibly straightforward. The machines come pre-installed in a modular cube. All you need to provide at your practice is a concrete hard-standing, broadband, and electricity. Once you're site-ready, the cube is delivered directly to you, commissioned by Hallmarq's own in-house team, and on-site training is provided. As part of Q-care, Hallmarq's unique customer care programme, delivering comprehensive training and support both on-site and remotely is paramount.
Once installation and training is complete, all you need are your cases! The whole process of capturing 3D image sets is quick and easy – it takes just minutes to complete a full scan. Less radiation, less time, and less manpower are needed compared to radiography, and with far superior images as the outcome.
Ten reasons to incorporate advanced veterinary imaging into your practice
So how would the inclusion of standing equine leg CT at your practice increase job satisfaction? Well, here's a few reasons that we can think of:
Improved diagnostic capabilities: CT scans provide superior images compared to radiography, resulting in more accurate and timely diagnoses, which is professionally more rewarding.
Enhanced treatment planning: With better diagnostic information, you can develop more effective treatment plans, leading to improved patient outcomes and a sense of fulfillment knowing the best possible care is being provided.
Reduced guesswork: When referral is not an option, and the client has a tight budget, you are often faced with limited diagnostic options. A CT scanner can provide precise images, supporting informed decisions.
Increased professional development: Introducing CT to a practice requires additional training. Continuous learning is intellectually stimulating and professionally satisfying and enables you to stay current.
Enhanced collaboration: Using teleradiology to interpret images employs the use of specialists. Having a CT scanner also increase the chance that neighbouring practices may send their cases to our premises. This can foster collaboration among vets, radiologists, and surgeons, creating a sense of teamwork and professional camaraderie.
Higher demand: As the practice offers advanced diagnostic services, it may attract more clients and cases. This increased demand can lead to a busier and more fulfilling workload and lead you to see more challenging and interesting cases.
Increased practice reputation: Equine practices equipped with advanced diagnostic tools like CT scanners tend to gain a reputation for high-quality care. Take pride in being associated with such a reputable establishment.
Reduced stress: Faster and more accurate diagnoses can reduce the stress associated with uncertainty and unsuccessful treatments. This can lead to a less stressful work environment and contribute to higher job satisfaction.
Patient and owner satisfaction: Improved diagnostic and treatment outcomes can lead to happier horse owners and healthier, more comfortable patients. The positive feedback from clients and the knowledge that they are making a difference in the lives of animals is highly satisfying.
Financial rewards: Equipping a practice with a CT scanner can potentially lead to increased revenue due to the ability to offer advanced diagnostic services. This financial stability can contribute to job satisfaction, as it allows for better compensation and investment in the practice's growth.
Reignite you passion
Upskilling is both personally rewarding and business-benefiting. While it may not fix all the reasons that cause vets to feel dissatisfied in practice, it holds the power to reignite passion and personal growth. If you are curious about the types of cases you may encounter with a CT machine, take a look at our case studies. For more information on how you can incorporate advanced diagnostic imaging into your practice contact us today.
INTERESTED IN VISIONARY VETERINARY IMAGING?
Vision CT from Hallmarq